We are proud to launch our 'Feeling Good and Functioning Well' report about how Outward Bound courses can build the foundations of better wellbeing.
In it, we discuss the issues surrounding the wellbeing of young people in the UK and describe what we mean by the term 'wellbeing' in relation to an Outward Bound course. We hope the report will be a useful resource for anyone wanting to understand more about how Outward Bound – and outdoor residential experiences more broadly – can support young people's wellbeing.
In recent years, the term 'wellbeing' has become a buzzword, from its endless use in the advertising of healthy living products to the tendency for it to be used interchangeably with the term mental health. We wanted to provide some clarity – for ourselves and for our clients and partners – about what wellbeing really means and how The Outward Bound Trust contributes to this important aspect of young people's lives.
Often 'wellbeing' simply focuses on 'feeling good', such as finding ways to be positive, happy, and relaxed. Yet this is only part of the picture. Functioning well is just as important and this is about personal growth, competence, and our relationships with others. Personal circumstances such as income and living conditions are, of course, also important for wellbeing.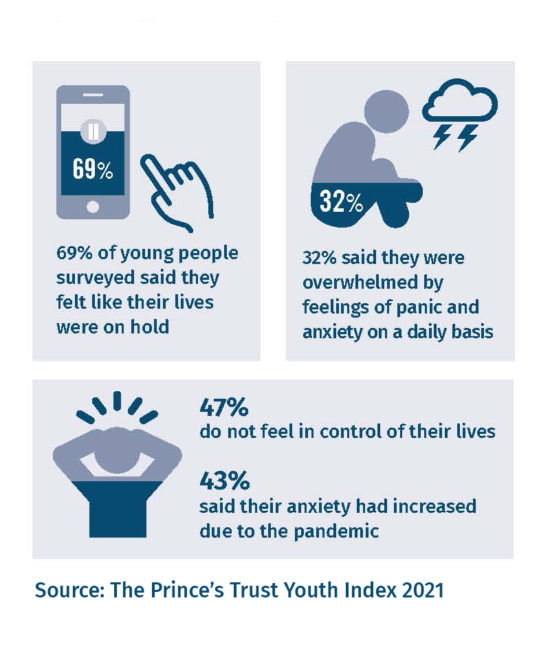 When an individual has high wellbeing, they are 'flourishing'. However, the wellbeing of young people in the UK is currently a major cause for concern: not only do young people report some of the lowest levels of wellbeing compared to other European nations, but figures over recent years show a gradual decline in overall happiness, coupled with an increasing prevalence of stress, anxiety and worry. A fear of failure and an overwhelming pressure to succeed, coupled with rising levels of poverty, are just some of the factors contributing to this massive decline. And sadly, the COVID-19 pandemic is likely to have accelerated this decline even further.

We cannot ignore this. It is essential that action is taken to address this decline and that investment is made in the improvement of young people's wellbeing. We have produced this report to understand and set out clearly how our work with young people can make a difference in this area.
The Outward Bound Trust has been dedicated to the personal growth and development of young people for 80 years. Through the evaluation of our courses over several years we are now beginning to develop a better understanding of how what we do links to the positive outcomes we achieve for young people's wellbeing.
Outward Bound courses give opportunities for young people to deliberately challenge themselves through authentic adventures in the outdoors. With support and guidance from our instructors they can focus on relationship development, building confidence and self-belief, while learning to cope with failure and recover from setbacks. These personal tools and resources are the very foundations of wellbeing.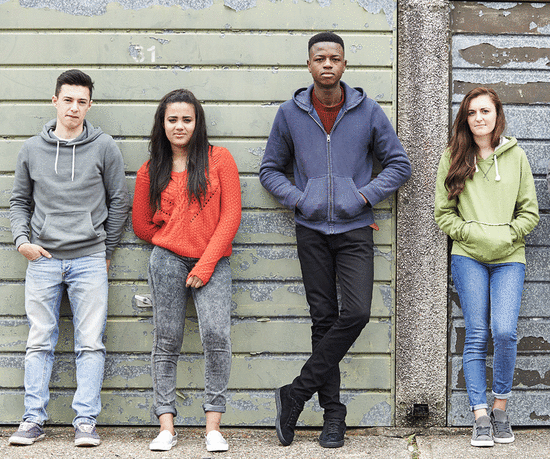 Our full report explores how these three specific areas of our work impact on young people's wellbeing:
Improving social wellbeing by building skills and increasing young people's connections with others.
Tackling fear of failure and building the ability to respond to adversity and change.
Building a sense of confidence, capability and purpose.
We also plan to explore these areas with blogs and personal stories over the coming weeks.