Investigating networked spaces, technological connectivity and young people at Outward Bound.
The PhD will be undertaken by Jack Reed and is seeking to investigate the relationships between residential outdoor learning experiences, young people, and networked spaces and technological connectivity. In a time of uncertainty for young people, and in a society which often necessitates an online presence, how might technology and social networks affect the quality and outcomes of an Outward Bound programme for young people? We know that the needs of young people are changing, and this research will offer critical insight into how Outward Bound programmes intersect and hold meaning within the networked lives of participants.
Here, Jack introduces the PhD and talks about its context, aims and purpose.
WHY IS THIS STUDY IMPORTANT?
We know that young people spend significant amounts of time on social media and broader networked spaces during their daily lives. A recent study from Ofcom found that for young people aged 12-15, 91% had their own smartphone, 91% used messaging apps, 87% used social media, and 99% used video sharing platforms. Derived from an increasing evidence base, it is becoming clear that networked spaces play a fundamental role in the lives of young people, and is important in the development of identity, relationship building, and a sense of self.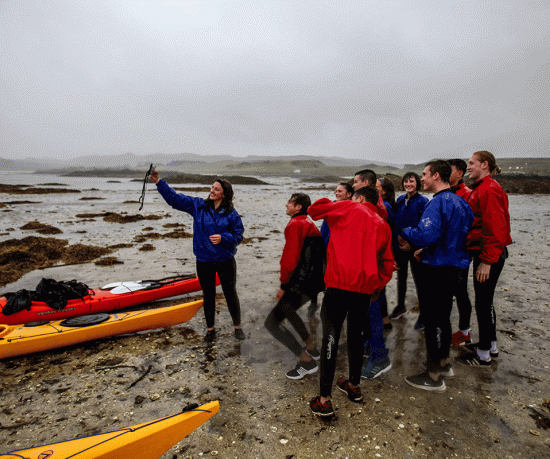 This has raised an important question for the residential outdoor learning sector globally and encourages us to ask the question:
Given networked spaces play an important part in the lives of young people, how does this intersect with the residential outdoor learning experience?
The learning outcomes and benefits of residential outdoor education are well documented - nature connection, confidence, and resilience to name just a few - and are often characterised by a general disconnection from technology in a place far away from the school. For a long time now, this sense of disconnection has provided a space for young people to be themselves, to encourage the pushing of boundaries and to have an adventure without the pressure of school or home.

The key questions
The PhD research will take the above context and asks several key questions which will shed light on the interplay between young people, networked spaces, and residential outdoor education. At its core, the PhD recognises that the social environments young people occupy in present-day society have fundamentally changed. Therefore, the overarching purpose of the study is to explore how technological connectivity intersects with young people participating in Outward Bound programmes.
Here are three key questions: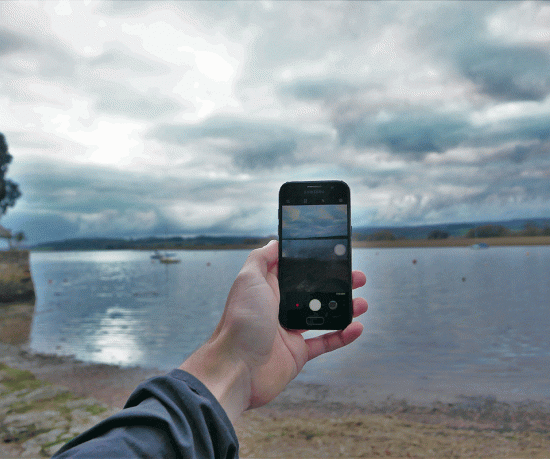 Are young people seeking technological connectivity at Outward Bound? If yes, why? If not, why not?


How might access, or no access, to social networks affect the experience of an Outward Bound programme?



Beyond formal adventurous activities, does the use of mobile technology in free time influence what it means to be at an Outward Bound residential centre?
The PhD research will seek to answer these questions and data will be collected from the Loch Eil, Ullswater, and Aberdovey centres. Across these three centres, I will interview instructors online to see how mobile technology and networked connectivity plays out in practice. I will also visit each centre, spending time with young people, participating in activities, and undertaking focus groups to explore the place and role of mobile technology and networked connectivity on the ground.
Watch this space
This collaboration between The Outward Bound Trust and the University of Edinburgh is bringing world-leading research to the Trust. In an ever-changing social and technological society, it is hoped that this research will hold significant insight for both Outward Bound and the broader residential outdoor learning sector. I will continue to share more as the study develops.