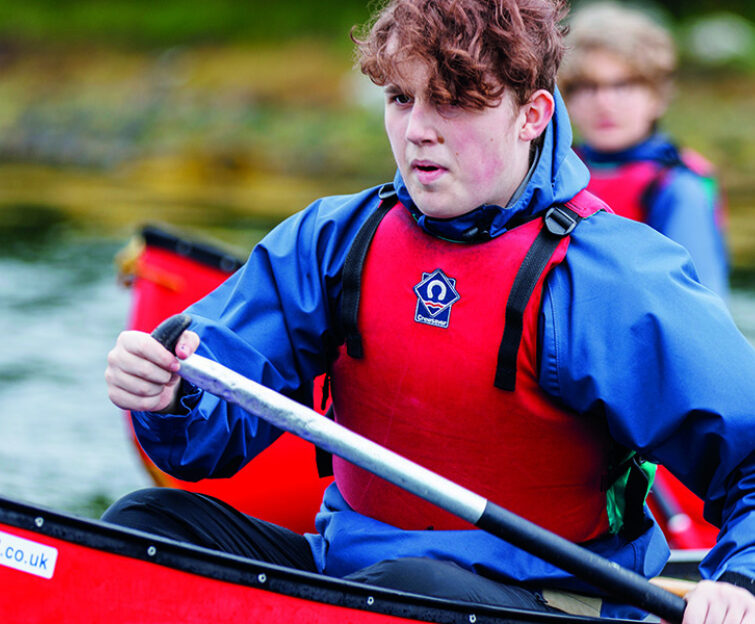 5 Day Adventure 13-15 years
Adventure level:
Basecamp
Available from:
1st Jul 2024
Reserve your place with a deposit of just £50 today.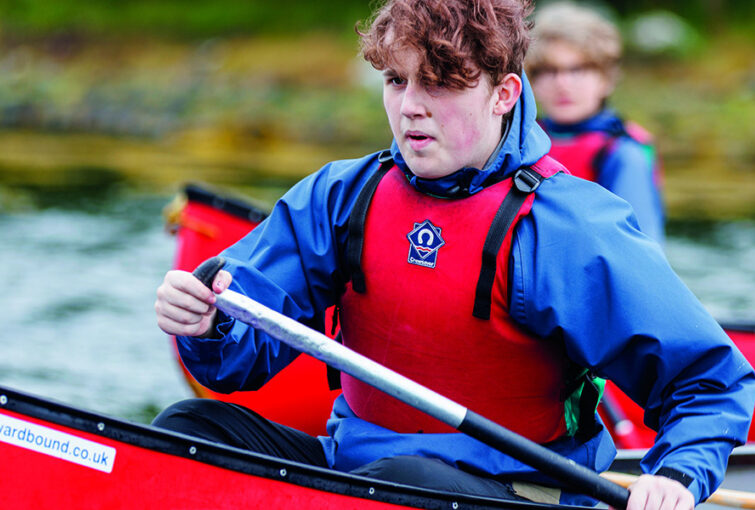 If you're 13-15 years old looking for an authentic adventure in nature and want to build your confidence in the wild, this is the Outward Bound Adventure for you.
A CHANCE TO HAVE FUN, BE CURIOUS AND MAKE NEW FRIENDS
STEP OUTSIDE YOUR COMFORT ZONE AND DISCOVER YOUR TALENTS
GROW YOUR CONFIDENCE AND LEARN HOW TO BELIEVE IN YOURSELF
WHAT YOU'LL BE DOING
No two Outward Bound adventures are the same. Your group's appetite for adventure will shape what you do each day.
With activities like gorge scrambling, rock climbing, cutter sailing and canoeing you'll make the most of nature's playground.
You will have a dedicated instructor the whole time. They will be there for you and offering encouragement when you need it most and help if things get tough. There will also be a dedicated house parent to look after you and your group in the evenings.
Here's what a summer adventure could look like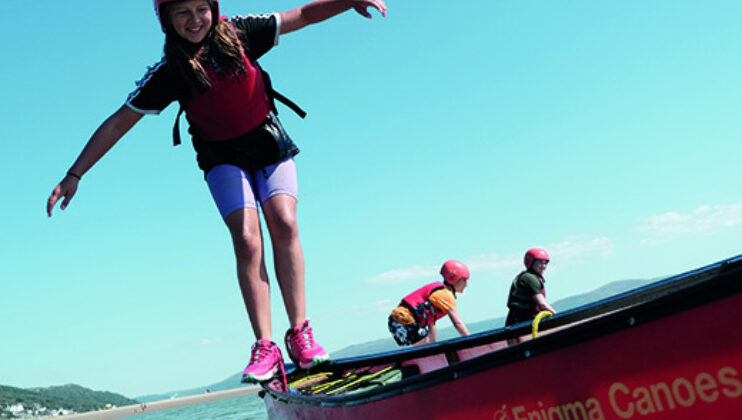 Day 1
Your adventure will start with a bang and kick off with our infamous jog and dip. This is exactly what it says it is – you will jump or run into the lake or sea, catapulting you straight into the Outward Bound experience from the very start.
Next, you'll explore the grounds of the centre where you'll call home for the next 5 days. You'll meet your group and your instructor, who will let you know what you can expect on your adventure. Soak up the anticipation of what's ahead and get to know your fellow adventurers.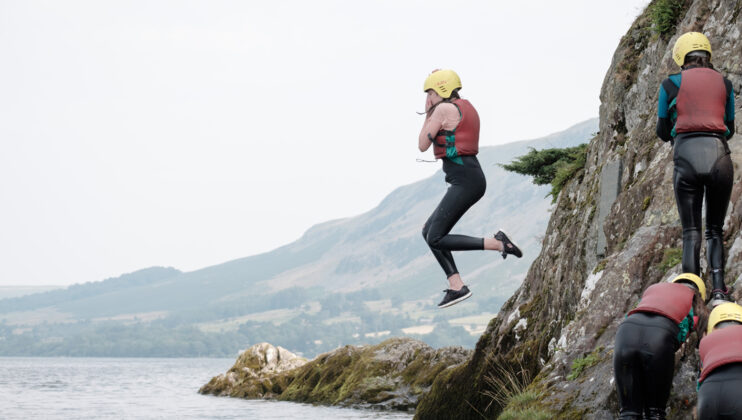 Day 2
Make sure you eat your breakfast because you will need your energy today. It's time for you to discover the outdoors and go exploring in the wild.
This could be a day on the water where you'll undertake an exhilarating activity such as canoeing, rafting or kayaking.
At the end of the day, as well as feeling on top of the world, you will also have a brand new appreciation for the natural environment.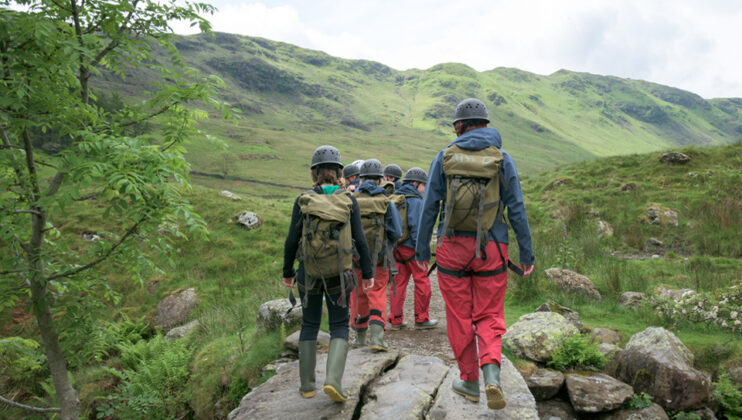 Day 3
Wake up and get ready to embark on a invigorating experience in the outdoors.
This will be a day like no other as you'll go out into the wild reaching new heights by climbing or hiking a heroic peak. Or don your waterproofs and wellies and tackle a water-gushing gorge.
No matter what, you'll appreciate your shower when you are back at centre!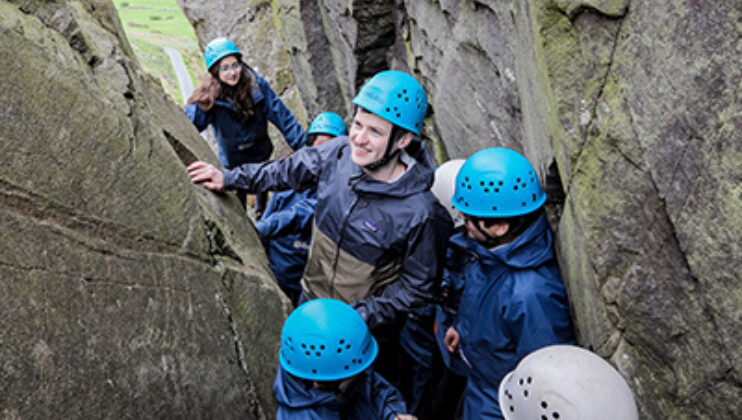 Day 4
Just when you think you can't go further from your comfort zone, welcome to Day 4.
Take an all-day expedition through the wilderness. Your journey will take you over land and water where you'll be doing a mix of activities.
Your journey will finish at a camp where you will cook out and eat under stars. If you're aged over 13, you may also camp overnight and return to your centre the next day.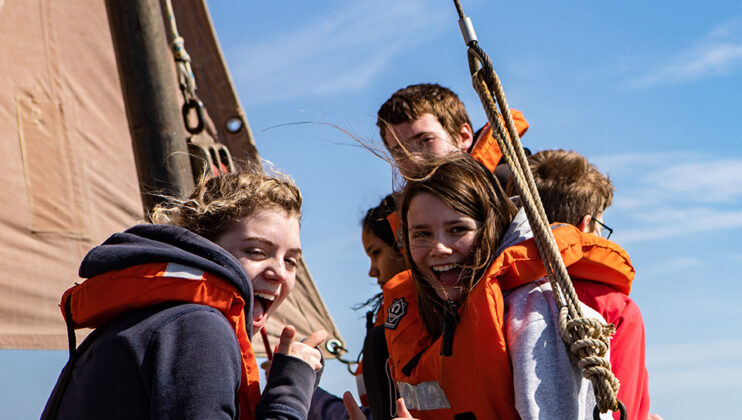 Day 5
If you're on an overnight expedition, you'll wake up in the wild and make your way back to centre.
With your new friends, you will work together to solve a challenge and realise what you are truly capable of.
Before you leave, pick up your certificate and put it on display when you return home – you will feel you have achieved something monumental this week.
The price, what's included and kit list
Book your 2024 adventure by 31 December and pay a low deposit of £50*.
*A further payment of £100 will be required by the end of December 2023 to secure your place. See our T&Cs for more info.

You will get
One instructor from start to finish
Full programme, crammed full of activities
All the kit to keep you safe, dry and warm
Accommodation and bedding
Breakfast, lunch, dinner and snacks
A certificate of achievement and fabric badge
You will need
A sense of adventure

Clothes and footwear for each day
A camera (for the memories)
Pocket money for souvenirs and an ice cream or two! (recommended)
What other adventurers think
Don't take our word for it! Hear from others to find out what you can expect from an Outward Bound Adventure
Write a review
Amazing
Fantastic course run by friendly, supportive and motivational staff. I tried new activities and pushed myself with the guidance of the instructors. Thoroughly enjoyable week.
Absolutely loved it...
Absolutely loved it, can't wait to go again.
Basecamp
The activities were fun and it was nice getting to know new people.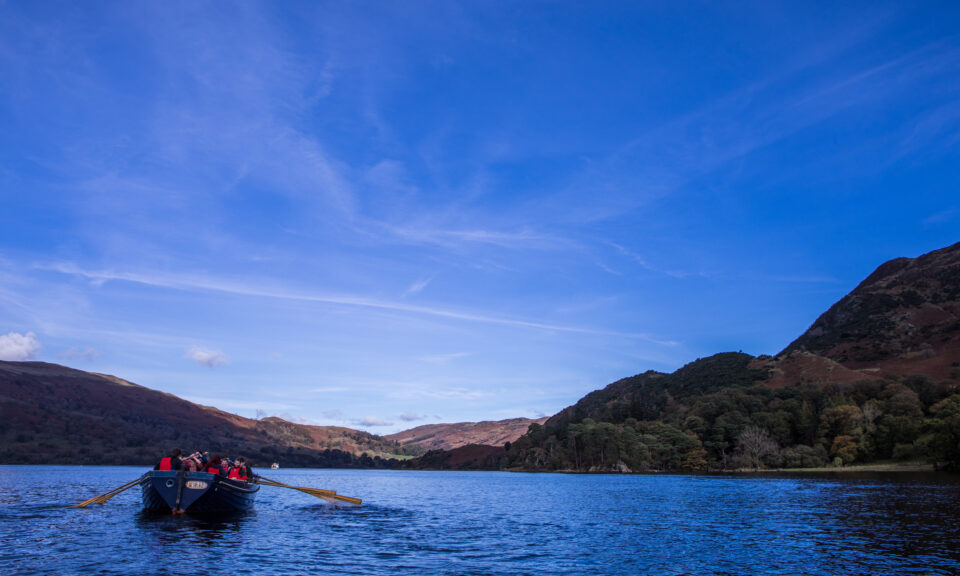 Book your Adventure
Start your adventure, one price and no hidden extras.
UK Residents
£575
(per person)
International
£628
(per person)