Back to our blog
Five reasons to book a five-day course
Paul Marshalsea - Head of Education Partnerships
We're getting more enquiries for three-day courses post-pandemic. But you're asking for these without much enthusiasm (!) as you tell us that five day courses are where you get the best results. So I thought I'd debunk some of the myths and share YOUR top five reasons to book a five day course.
1. Cost
Let's get this elephant out of the room. In black and white terms, three-day courses are cheaper than five-day courses. But we're a charity and we work hard to ensure financial disadvantage isn't a barrier to getting the most out of your Outward Bound experience. Talk to us about charitable funding opportunities.

And for the data crunchers… ROI on a five-day course gives three full days of learning and adventure plus two shorter travel days. A short course only gives you one full day. Five-days gives your young people more than double the time to learn and embed new skills and behaviours. That's bang for your buck right there.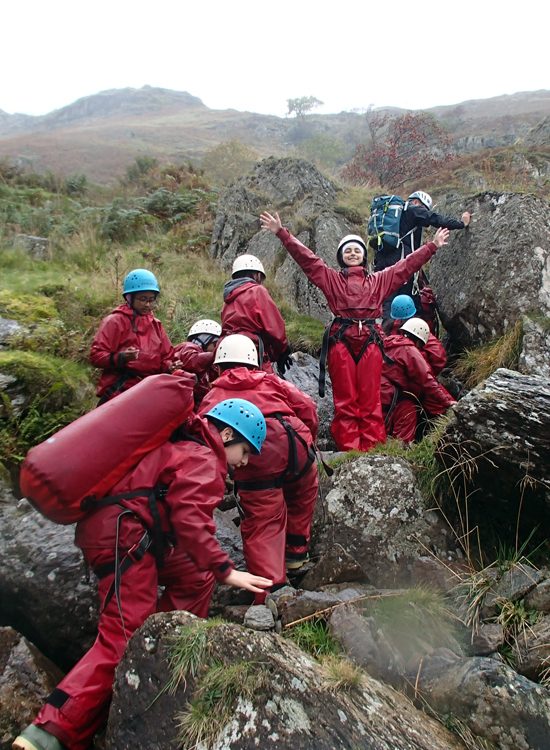 2. Progressive adventure
It takes time for young people to step outside of their comfort zone, to try new things and be brave enough to risk failure. Most 'lightbulb moments' appear in the middle of a five-day course (often on expedition) when young people are a bit tired and need to dig deep. The mood on a three-day course is lighter as on the day after they arrive they're going home tomorrow. They simply don't need the same level of determination to succeed.

If FAIL is First Attempt In Learning, a five-day course allows time to review, retry and build resilience. This safe space to practice new skills and try alternative approaches, builds confidence and self-belief, enabling young people to realise just what they are capable of achieving in life.
3. Time in nature
If lockdown gave us anything it was a huge appreciation for time outside. The depressing fact is many young people still spend less time outdoors than prison inmates. Connection to nature is not only crucial to a sense of wellbeing but also the foundation for wanting to care for the natural environment. You can tell young people facts about what is happening about global warming but unless they have felt an authentic connection with nature then they are less likely to care and to take positive action.

Five-days of adventure in wild places gives young people time to slow down and to disconnect from normal life. Having time to build a campfire on the beach, scoffing a well earned sandwich at the top of a windy mountain or wild camping under the stars is precious time to build a lifelong love for nature.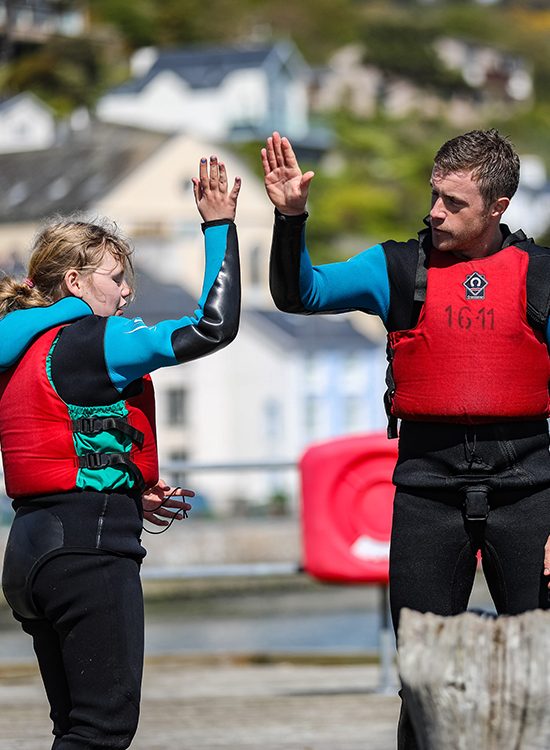 4. Increased social connection
At Outward Bound young people have to interact, listen, help, motivate and support people they don't know. Instructors and visiting staff role model good behaviours, increasing the impact for young people and increasing the impact around post-course transfer.
A five-day course provides more face-to-face interaction. Time to devote to relationships away from screens that is so important post-pandemic. They gain a new perspective on people who are different to them, build empathy, build mutual respect and become more accepting of those differences. People who are better socially connected are happier, healthier and live life more successfully.
5. Accelerated learning
On paper a three-day residential equates to less time out of the classroom and so less time away from formal learning. In our impact report you tell us that five-day courses which are embedded in the school curriculum, lead to more effective learning back in the classroom. An extra two days at Outward Bound accelerates young people's ability to apply themselves in the classroom because they return with increased confidence, communication, resilience, determination and self-belief.

This is possible thanks to our instructors having the time to get to know each young person. To provide enough challenge that an individual can understand how to transfer this learning into the real world, moving from needing these skills for physical mountains to the mountains they may face at home! See a sample programme here and how we do it here.

To summarise: Why book five-days…
ROI on a five day course is more than twice that of a three day. This gives your young people time to step outside of their comfort zone and understand failure is not to be feared. Wellbeing, resilience and confidence are given space to develop and grow. And a lifelong appreciation for our wild places is cultivated. They then apply these skills for life immediately in the classroom, accelerating learning and attainment.
You're our number one cheerleaders for five-day courses – helping young people realise they are #morethanyouthink

Contact us
To talk to Paul or one of our education team about bringing your pupils to Outward Bound please fill in this short form and we'll be in touch
Our education courses
No two Outward Bound courses are the same. We custom fit according to the learning needs of your pupils and each group.