Would you swap scrolling for an epic sunset?
You know the drill. The simplicity of it all, the instantaneousness. No stress or drama, just the limitless joy of swiping through others stories and adventures from the comfort of your own home.
The quiet observer, the casual spectator, perhaps even the sneaky social media stalker? But let's be real, all that scrolling can be exhausting. Dare we say, dull?
Especially when you could trade it all in for actual experiences like hiking, camping, climbing, dancing, swimming, sailing, stargazing, paddling, and literally living your best life. Right?
After all, adventures shouldn't be for a select few…
Why sit back and watch when you could actually do?
No Cash? No problem!
We get it though, these things aren't easy, nor are they free. But that's kind of the point, right? Nothing worth doing comes easy!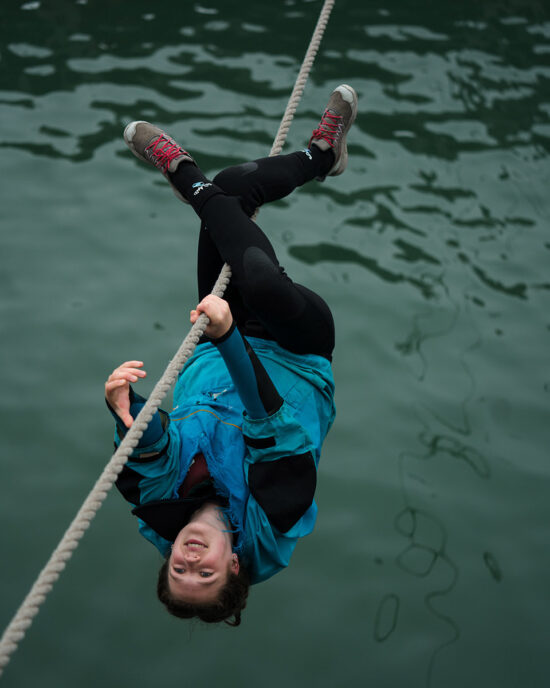 Money doesn't have to stand in the way of you and a summer in the mountains. And a price tag shouldn't mean you have to settle for scrolling. That would be like giving up at the first hurdle.
Big adventures should be a right! A rite of passage for all young people, no matter your income, location, or family situation. Everyone.
That's what we believe and why we created the Adventure Fund, a pot of money that doesn't' discriminate.
No matter who you are, where you are from, or where you are going the Adventure Fund is for you, and it's spectacularly simple to apply to.
Who me?
Yes, you! Because in the end, who's really going to remember that boxset you binged over summer?
An Outward Bound Summer Adventure will stick with you your whole life and the Adventure Fund is your ticket to take that leap.
A leap from swiping to starry skies, snapchat streaks to epic sunsets, screen time to green time… From passively scrolling to setting your own coordinates.
Of course, you could just settle with doing what you've always done. Daydreaming as other people's adventures pass you by. That's cool, we all need to be inspired. But perhaps, just maybe, this summer break it's your turn to be the inspiration?
You are more than you think and the Adventure Fund could be all that stands between you and an epic Summer Adventure that proves it.
Funding your adventure
We won't let money stand in-between you and a summer in the mountains, that's why we made the Adventure Fund
Choose your adventure
Pick from a range of short 5-day adventures to full-blown 19-day expeditions. The start date, location and duration is up to you.