We're excited to announce that from 1 April 2023 we will be rebranding to Inward Bound, with a fresh new programme that focuses exclusively on indoor activities and adventures.

We plan to shift all activities away from the great outdoors and into the comfort of indoor environments. Our goal is to create more accessible experiences for young people who don't want to go outside, while still offering the same transformative education and personal growth opportunities that have made Outward Bound so famous.
"We're thrilled to launch Inward Bound and bring the transformative power of adventure to everyone, regardless of their comfort level in the outdoors," said newly appointed Chief Executive, Martin Davidson. "Now, individuals can challenge themselves and explore new skills in a comfortable, climate-controlled environment."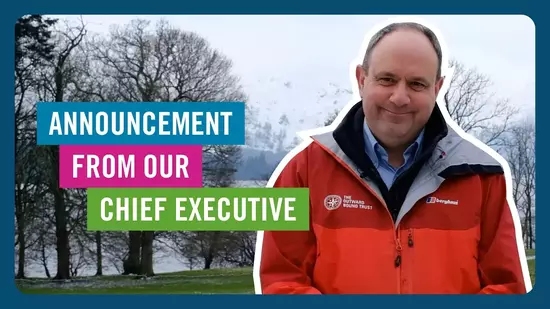 Our indoor programmes include team building, rope skills, hiking, camping, and stepladder climbing – designed to help young people develop mental fortitude, emotional resilience, and physical strength. Participants will also be able to enjoy the benefits of the great outdoors without having to worry about any drawbacks like sunburn, windchill, insects or wet weather. Watch the announcement.
Leo Houlding, Professional Adventurer and one of our Trustee's said, "I think it's a great idea, who wouldn't want to bask in the glow of artificial overhead lighting while pretending to canoe down a simulated river?"
He also added "I honestly believe this is going to revolutionize the way we think about adventures. Forget conquering mountains and camping under the stars, there's literally a whole world of indoor exploration to be done. Inward Bound is our next great frontier."

Our rebrand comes into effect from 1 April 2023 and all existing course bookings will be delivered indoors. Any parents, teachers or young people that are interested in learning more about these exciting new programmes should check out our video or get in touch.
* April Fools! Did we get you? We'll always be Outward Bound and continue to use the power of nature and the great outdoors to inspire young people.
Funding your adventure
We won't let money stand in-between you and a summer in the mountains, that's why we made the Adventure Fund
Choose your adventure
Pick from a range of short 5-day adventures to full-blown 19-day expeditions. The start date, location and duration is up to you.