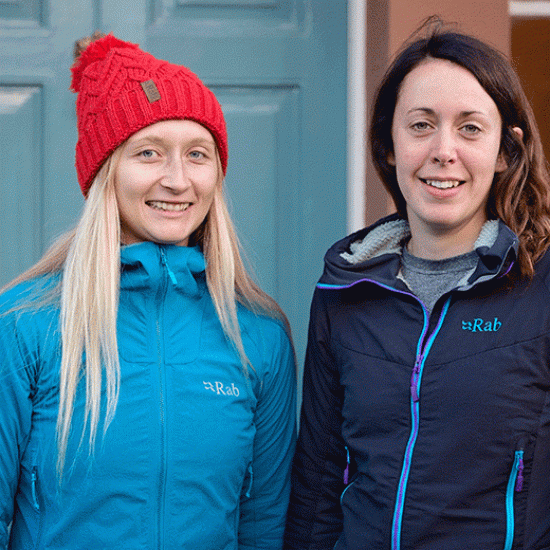 Hi! We're Amber and Philippa from Equip UK. In early November, we joined 59 Year 5 and Year 6 pupils from Harris Primary School in Preston, Lancashire for a week-long residential programme at Outward Bound Ullswater in the Lake District National Park.
We were there as employee ambassadors. Working alongside the young people as mentors for the week, acting as a positive adult role model and helping them to develop their confidence and build essential life skills.
This was the first wilderness learning programme of Equip's two-year educational partnership with Outward Bound. Along with the 59 pupils and their six teachers we were guided through a week of challenging experiential learning activities by our Outward Bound instructors.

The pupils were intentionally mixed up into groups of 11 or 12 to promote teamwork, independence and listening skills. One particularly challenging day saw the pupils putting their teamwork skills into action as they rowed and canoed together across Ullswater in the choppy water at force 4 winds.
Both of us from Equip were involved in the Harris Primary programme from the start. During the residential week we took part in all of the wilderness challenges along with the pupils. Our role was to encourage and mentor the groups, to be alongside them throughout their journey, to help them through the sticky bits and celebrate their achievements. As employee ambassadors we were also representing Equip and were able to give the children an insight into our career and how we got to do our jobs.

Amber's magic moment was "when we went gorge scrambling and seeing the kids work together to progress up the gorge. Even though they tried to push me into the water at the end!"
Philippa's group really impressed her when after a very long tough uphill hike through the mountains they reached the top of Gowbarrow Fell. "It was a perfect sunny day but there were some tears but also plenty of smiles from my group but all shared a massive sense of achievement at reaching the top."
All activities embedded the course vision: to recognise the value of working well together in a team. All of the pupils, teachers and we agreed that this was truly achieved.

Equip Corporate Social Responsibility Manager Debbie Read explains "A partnership like this is a great chance to remind our employees why we work in the outdoor industry. Inspiring a future generation to enjoy the outdoors and bringing that energy back into the workplace through our employee ambassadors is an experience we can all benefit from at Equip."
Equip UK
The owners of Rab and Lowe Alpine announced a two-year partnership to take us through to 2021
Employee ambassador
Just what is Outward Bound's employee ambassador programme?