Alasdair MacGregor, Deputy Head at St Machar Academy in Aberdeen, explains the top five key employability skills their second year pupils learn at Outward Bound.
1. Organisation
Going on an Outward Bound course improves our pupils' organisation and time-management skills. Throughout their Outward Bound adventure, they are given responsibility for planning tasks, setting goals and organising themselves – a new experience for many.
We are very aware at the importance that employers put on being punctual and being where they need to be at any given time and this is something that we follow up with pupils throughout the year.

2. Working with Others
During the Outward Bound course, our pupils learn about the value and importance of working with others and the concept that working as a team allows you to achieve more than working as an individual.

From our links with employers, we know that this is a key ability they need their employees to have. Our pupils learn valuable leadership skills within their groups and are constantly encouraging and motivating each other.

Success in all activities is dependent on working together as a unit with all participants' contributions being valued.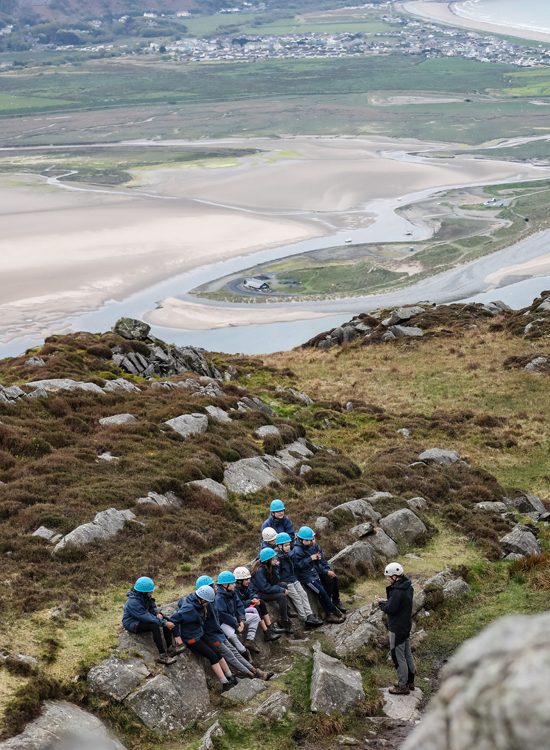 3. Resilience
A key skill that employers look for is the ability to persevere with a task, even when it is difficult.

The different tasks during the week on our Outward Bound course is designed to show our pupils that through resilience and determination, they can achieve their goal.

They push themselves and persevere with challenging tasks such as climbing a mountain and jumping in cold water. This also gives them a boost and increases their self-belief.
4. Communication
The whole Outward Bound course enables our pupils to develop their skills of communication.

During the variety of activities the students progressed through, they learn how vital clear and open channels of communication are, and the importance of listening to others.

The pupils are in groups with other pupils they do not know. They can learn social skills and develop a confidence in communicating with people from different backgrounds, and how to be an effective communicator in challenging circumstances when out of their comfort zone.

Being able to communicate effectively is a vital skill for any future employee in all fields of employment.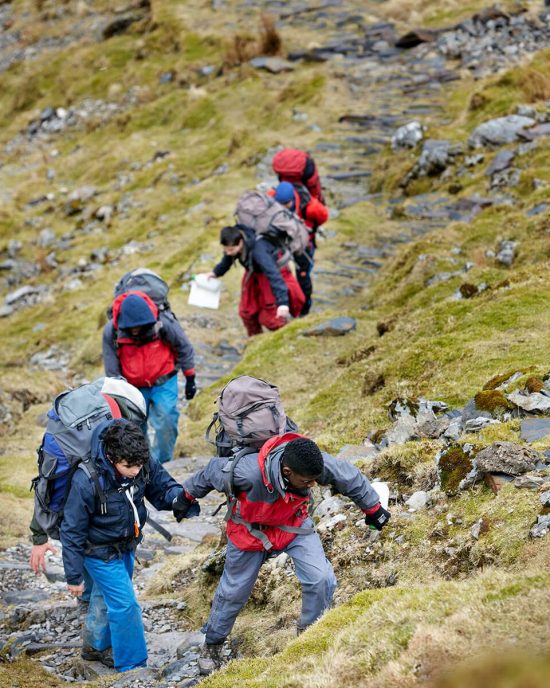 5. Planning and Resource Management
During the overnight camping expedition, our pupils plan what is necessary to take with them to survive the night and manage an activity in the great outdoors.

They must make important decisions on what resources to take and how those resources should be distributed amongst their group, considering the strengths and weaknesses of group members. They decide how much food is needed, pack their own bags, decide who carries what, prepare their own meals and look after equipment.

All these tasks and responsibilities ensure they are developing valuable planning skills.



Secondary pupils from St Machar Academy in Aberdeen have been coming to The Outward Bound Trust for over ten years, taking groups to our centres in Loch Eil in the Scottish Highlands and Ullswater in the Lake District.

St Machar Academy's course was also supported by Swagelok. Find out more about Employee Ambassadors and the contribution they make.
Free Taster Course
Join us at our next free taster course to see how we can support employability skills.
We develop employability skills in young people
We know the skills that employers are looking for. As well as working with over 400 schools last year, we worked with over 3,200 graduates and apprentices to support their employers in getting them ready and raring for the workplace.