Success!
Thank you for donating to The Outward Bound Trust!. Your first payment has been authorised and your subscription has been setup!
If you need to change your subscription details, please call us on +44 (0) 1931 740 000.
Failed!
Sorry, it looks like something went wrong whilst your payment was being processed. Please try again.
If you need help, please call us on +44 (0) 1931 740 000.
Together

we are

outward bound
your invitation
Outward Bound Eskdale
11 - 13 October 2019
Outward Bound exists to help young people to defy their limitations. And as one of our most loyal supporters you play a key part in our success.
We hope you (and your partner or colleague) can join us, fellow advocates, clients and donors for a fun filled weekend at Outward Bound Eskdale.
This is our opportunity to thank you for your ongoing loyalty. We hope you'll also see this as a chance to take some time for yourself and enjoy Outward Bound. There will be no cost to you, you just need to get to Eskdale.

Please let us know if you can (or can't attend) below.
Programme of events
Friday 11 October

Arrive from 4pm
Check into your twin ensuite room
Welcome to Outward Bound Eskdale
Evening meal at 7pm
After dinner speaker: Joe Doherty
Last November, Joe took time out from his day job at Outward Bound and succeeded in his quest to become one of the first scouts to ski to the South Pole. You can read the blog he wrote before his challenge here.
Saturday 12 October
A whole day to make the most of Outward Bound! Our fab instructors will guide you all the way. You'll just need to decide what you want to do...
If we can tempt you away from just relaxing at the centre, you might choose to head downstream on a canoe journey or take the plunge and try gorge scrambling. Maybe you'd prefer to explore the beautiful Eskdale valley including a trip on the La'al Ratty or perhaps challenge yourself with a mountain day topping out on Scafell Pike.

We can promise you we have something for everyone - whatever adventure you're up for and whatever the weather!
Return to centre for your evening meal at 7pm
Be inspired by our after dinner speaker: Mark Beaumont
Mark holds the record for cycling round the world, completing his 18,000-mile route in less than 79 days.

Sunday 13 October
Breakfast and depart
We have no activities planned for Sunday, but if you'd like to do some sightseeing / walking before you head home, we'll be very happy to suggest some options.

RSVP
Please complete this form or call 01931 740000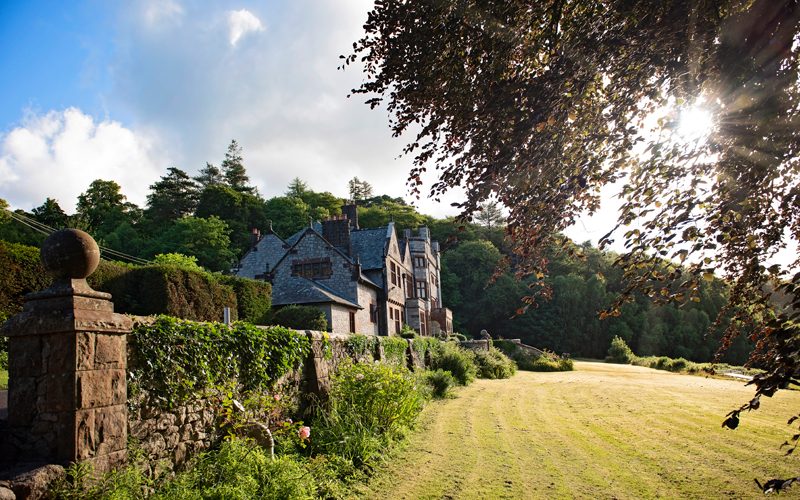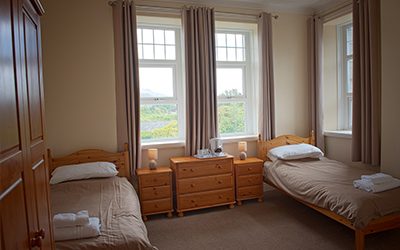 Together we are Outward Bound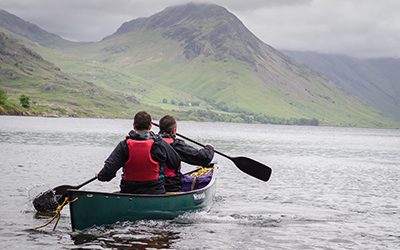 Thank you for your support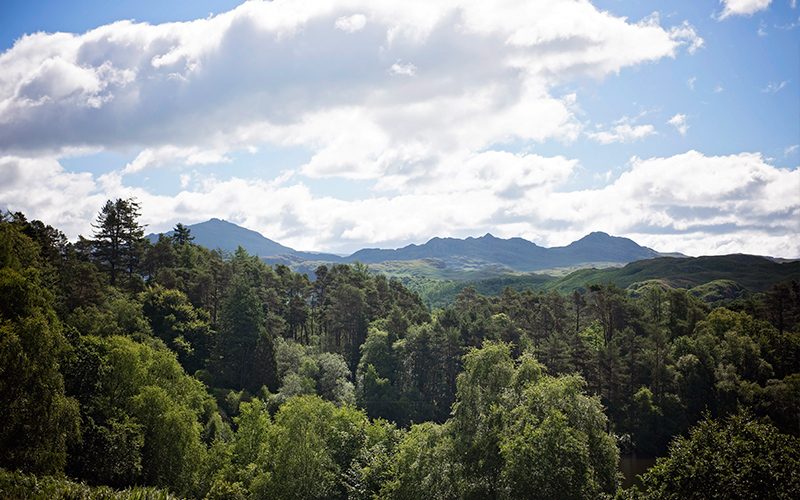 Digital map
If you're looking for our postcode for directions, please see 'getting here' below first.
Getting here
Online maps and sat navs often suggest you go via Ambleside to get to Eskdale. Be warned this route includes some of the steepest mountain passes in the Lake District, single-track roads with 30% gradients and hairpin bends. Our directions are much easier and more direct - we strongly advise you use these

From the south – Exit M6 at J36 and follow the A590 west, signposted to the West Lakes. At Greenodd turn right onto A5092. Join the A595 at Grizebeck and continue on this road to Holmrook. From Holmrook turn east on to the B5344 and follow signs for Eskdale Green. Journey time from J36 is approximately 1 hour 15.

Two stage sat nav from the south to avoid Ambleside
Navigate to Greenodd (LA12 7RD)
From Greenodd drive to Eskdale Green (CA19 ITE)
From the north – Exit M6 at J44 and take the A689 to join the A595, the Cumbrian coast road to Holmrook. From Holmrook head east on to the B5344 and follow signs for Eskdale Green. Journey time from J44 is approximately 1 hour 25.