We can't save the world by playing by the rules. The rules have to change. Everything needs to change. And it has to start today.
These are the words of Greta Thunberg. Greta started a revolution, and young people in the UK are rallying to her call. Today – 15 February, between 11am and 2pm, students in more than 50 towns and cities across the UK are striking against global warming and the alarming lack of government leadership over the climate crisis.
Now, we're not advocating truancy. And we can sympathise with all sides of the argument here. But with recent news headlines including the rapid decline of insect species – which are vital to the functioning of all ecosystems, and an estimated one-third of Himalayan Glaciers to disappear by 2100, we can't help but be heartened by this student action. Our goal is to develop the potential in all young people, and we believe the most effective way to do that is through the power and intensity of adventures in the wild. To put it frankly, we want people to continue to experience the magic of nature for hundreds of years to come.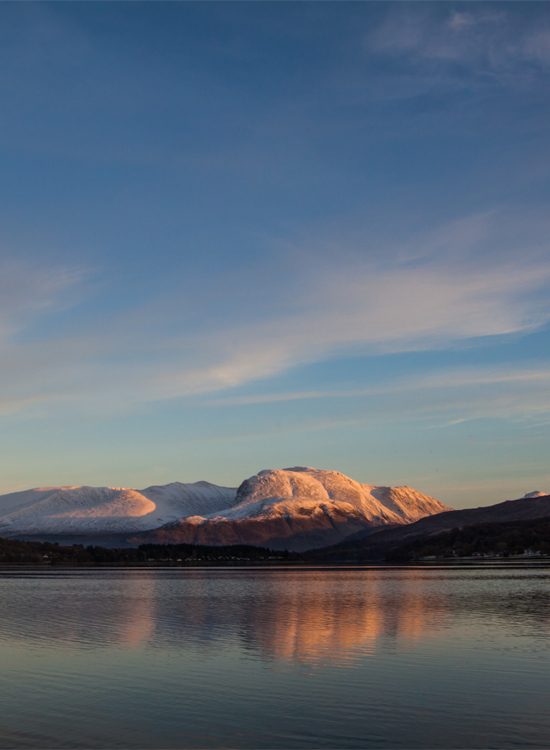 What are the strikes about?
"You are never too small to make a difference". In August 2018, 15 year-old Greta Thunburg decided to stop going to school on Fridays. Instead, she chose to picket outside the Swedish parliament to raise awareness of global warming. Talking at the UN Climate Change COP24 Conference back in August, Greta reminded the world of the power of that one-man picket:
"[I]f a few children can get headlines all over the world just by not going to school, then imagine what we could all do together if we really wanted to."
Globally, up to 70,000 school children each week are now taking part in 270 towns and cities. As Greta said, "we cannot solve a crisis, without treating it as a crisis".
And there certainly is a crisis. The most recent Intergovernmental Panel on Climate Change (IPCC) special report states that global warming above pre-industrial levels is likely to reach 1.5⁰C between 2030 and 2052, with long-lasting and irreversible impacts. To significantly decrease climate-related risks to natural and human systems, we must aim for less than 1.5⁰C of warming.
The speed with which change needs to happen is no more clearly set out than in the case for climate justice – rich countries need to get down to 0 emissions in 6 to 12 years based on current emission speeds, so that people in poorer countries have a chance to heighten their standards of living.
Action needs to be taken. And that is exactly what #YouthStrike4Climate is all about. Young people across the UK are stepping up, coordinated by the UK Student Climate Network and the UK Youth Climate Coalition. The core organisers of the strike have 4 demands for the UK Government
Declare a state of climate emergency in the UK and take active steps to protect the environment and make it a priority.
Reform the education system so that it portrays the ecological crisis in lessons and pupils learn about it more.
Recognise that young people have a greater stake in our future and to bring the voting age down to 16.
Accurately communicate to the general public the reality of the climate crisis.
Are the strikes appropriate?
The strike is backed by a wealth of support from academics, and the National Association of Head Teachers (NAHT). However, there is clearly measured support for the strikes, with NAHT commenting today that "pupils should only be out of school in exceptional circumstances. Whilst NAHT supports the right of young people to express themselves, first and foremost, pupils should be in school during term time."
Credit where credit's due. The UK Student Climate Network advice to pupils is to wear their school uniforms, take their textbooks and work with them, and organise litter picks. They seem to be taking a measured approach to striking as well.
It's worth mentioning also, as highlighted by Claire Perry, Minister of State for Energy and Clean Growth in this morning's Today programme, that we shouldn't be burdening our superb teachers and teaching staff, given their already limited time and resources. Here at Outward Bound, we certainly hope that anyone who is missing school today will get their homework and assignments done.
However, for these young people, it seems that missing school isn't a sacrifice. It's an investment in their future, the future of our species, and the future of the planet. At Outward Bound, we certainly see it as a matter of urgency. We teach young people to have confidence, feel empowered, and tackle life's challenges head on. Climate change could be one of the biggest challenges we'll ever face. Today, pupils across the UK are breaking the rules. They're taking the CO2-charged bull by the horns – and starting their own revolution.
Greta compelled the world not to look for hope, but to look for action. There is no planet B, and our young people are taking matters into their own hands – to ensure that rapid change happens, and it happens now.