The ten week Women's Outdoor Leadership course began in October 2019. The course was created to assist women working towards their outdoor qualifications such as mountaineering and paddlesports. It also aims to provide role models and opportunities for the next generation of great female leaders. Course participant Bryony shares how she got here and her experience of the course so far: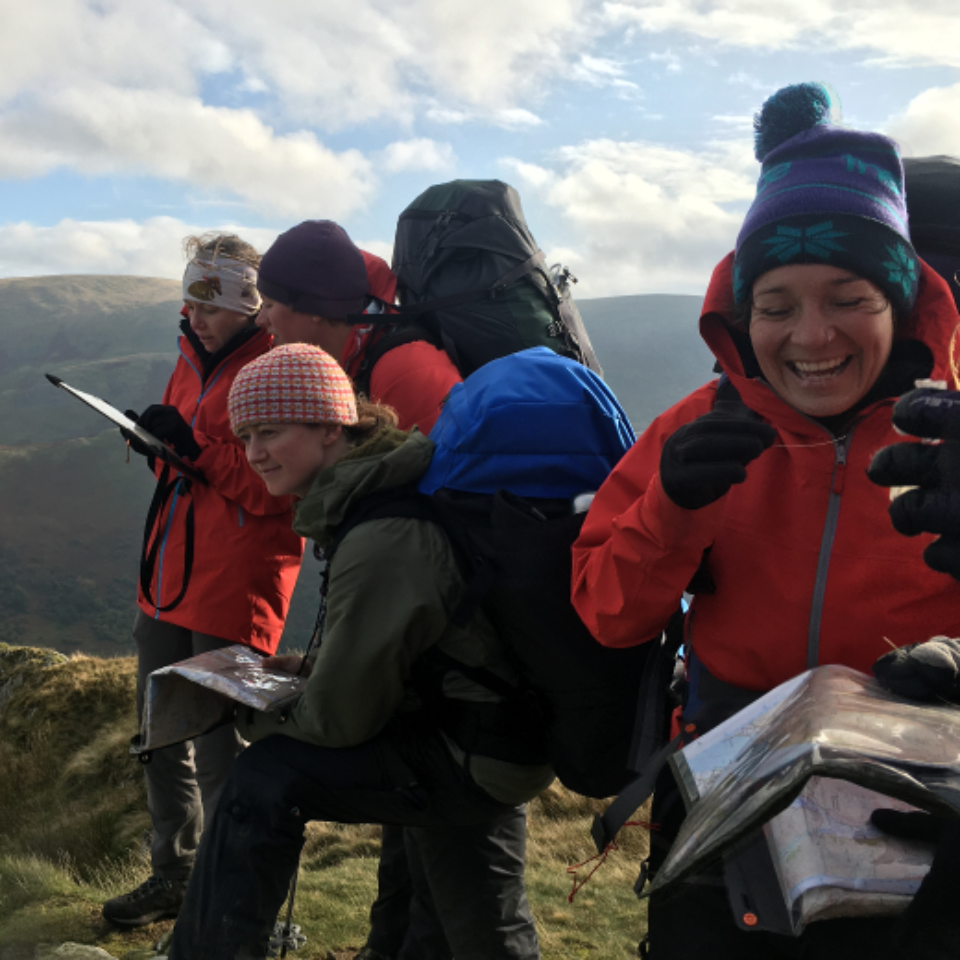 A career in the outdoors: not for me?
Having worked in activity centres for seven years, I'd developed a passion for working with people in the outdoors because I'd seen first-hand how it's such a positive environment. I'd witnessed people grow and develop their confidence, increase their self-esteem and learn to truly believe in themselves.
It was a great introduction to a career in the outdoors and I found myself staying with the same company for seven years. However, by staying in the same role I wasn't really pushing for any external qualifications and didn't realise their importance at the time. I was getting by on the experience I had gained whilst at centre and the smaller qualifications I had. While I'd learnt an awful lot in the time I spent there, I found myself looking for a new challenge. So, in 2012 I made the decision to leave the outdoor industry and pursue a different avenue of work.
A few years later, I started to really miss working outdoors. I began my quest to return to the industry where I ended up on the other side of the world, working on ships and looking after the activity programme on board. While this was great fun, I was no closer to obtaining the qualifications needed to develop a long-term career in the outdoors.

Why the women's outdoor leadership course?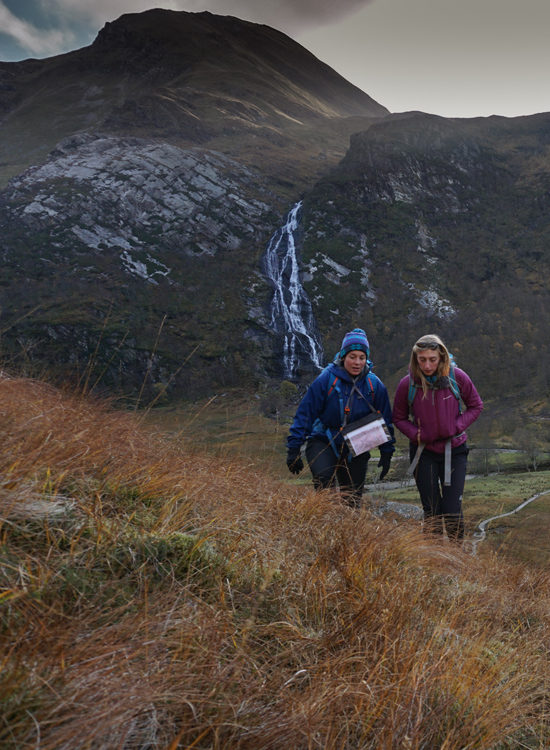 In January 2019, I travelled to India to allow myself the time to think and ask myself: what do I really want? Eventually, the answers came. It was time to get back into outdoor education and become part of the community that wants to harness the potential of people of all ages and abilities, to help them connect and realise what they are truly capable of!

To reach this career goal I had always dream of, I needed to put in the work and so began the frantic search of instructor development schemes. When I came across the 'Women's Outdoor Leadership' Course with the Outward Bound Trust - an organisation with strong values, a great ethos and the reputation of people development - I knew it was something I had to be a part of.

It begins...
I was particularly drawn to this course as I was so impressed that Outward Bound were highlighting issues surrounding a lack of women within the outdoor industry, improving on equality and diversity within this sector. So, after reaching and succeeding in the assessment day, I immediately found the environment to be empowering and it was a true delight to see so many driven women looking for ways to develop within the outdoor industry.
Fast forward to 14 October, I'd arrived at Ullswater with seven other women ready for what felt like my first day at school. The room was filled with excitement, ambition and commitment. We started our week by looking at both fixed and growth mindsets in the face of challenge. Personally, this opened the door to self-reflection and gave an insight into how I react when presented with a challenge. Immediately this was what set the course above any other: the theory to understand my own thought processes and the tools to get the most out of myself. The rest of the week involved a three-day expedition and the chance to choose a mentor for the next ten weeks.
It was a magical week which cemented my personal goals for the course and allowed us to bond as a group. A huge difference I'd noticed from any other course I've been a part of was the honesty and support of every single participant. This allowed space for us to share what has held us back in the past and where we are heading in the future. It became a forum of insight, shared knowledge and great encouragement for each one of us.

The adventure continues at Loch Eil in Scotland, another Outward Bound centre, where we are blessed with a wealth of experience from three very talented, extremely qualified, knowledgeable and motivating members of the Outward Bound team. We spent five days up in the Scottish mountains, working towards our climbing instructor and mountain leader qualifications where we focused on steep ground, personal climbing and setting up safe group sessions.
It was an empowering week, and a few of the women on the course completed their first ever lead climbs, as a group we had so many successes to celebrate. The personal growth I experienced in this week was phenomenal and I have come away from Scotland with some very useful material, and felt my technical ability grow which ultimately leads to confidence, really feeling the qualifications I had perhaps been so intimated by are now attainable. Proof that a supportive and encouraging environment is essential to a person's development.
The possibilities are endless
At the time of writing, we have come to the end of week four, having spent a week shadowing our mentors which gave us real insight into the Outward Bound ethos and first-hand experience in the development of people within the outdoors. During week three we spent time in Eskdale, another beautiful centre in the Lake District, focusing on our navigation skills and the psychology behind potential and challenge. Again it was another powerful week for me, gaining an understanding of my personal traits whilst providing some extremely thought-provoking material. I was able to analyse my leadership style and understand those positive traits that a leader holds to bring out the best in people.
For me this course showcases what The Outward Bound Trust is really about. The charity has a huge vision to help people of all ages, abilities and backgrounds believe that they are capable of achieving more than they believe possible and it feels very special to be a part of that.
*Update (March 2020). Since Bryony finished the WOLC she has passed her Rock Climbing Instructor Award, completed her Mountain Leader Training, and is planning to work for OB this summer.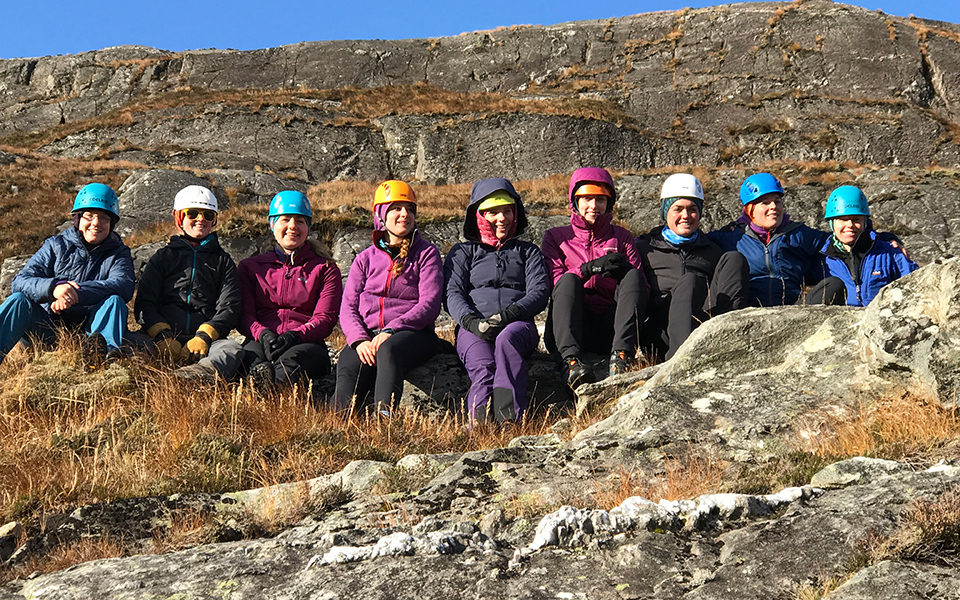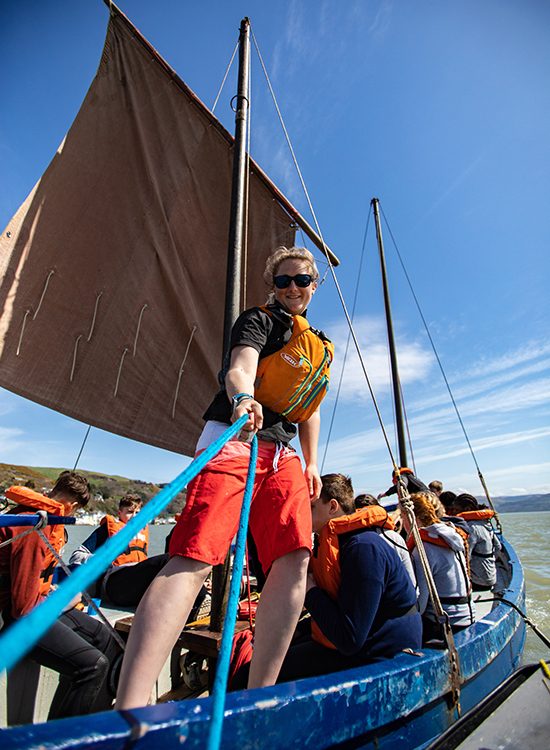 At Outward Bound, we're taking steps to ensure our instructional team are closely representative of the course participants by exploring our diversity.
Our research found that despite 50% of Outward Bound course participants being female, only 20% of our instructors are female. However we are working to reduce this inequality in the outdoor instruction industry. Find out more below.