Success!
Thank you for donating to The Outward Bound Trust!. Your first payment has been authorised and your subscription has been setup!
If you need to change your subscription details, please call us on +44 (0) 1931 740 000.
Failed!
Sorry, it looks like something went wrong whilst your payment was being processed. Please try again.
If you need help, please call us on +44 (0) 1931 740 000.
Here are the answers to our most frequently asked questions... If the answer you're looking for isn't here please contact us.
I want to work in the instructor team...
What qualifications do Outward Bound instructors need?
To work as an Outward Bound instructor, you need to have passed (as a minimum) at least two of these NGB qualifications and have completed training in the other. You'll also need appropriate personal development experience (guiding others to learn and develop).
Summer Mountain Leader Award
Rock Climbing Instructor
BC Paddlesport Leader Award or Paddlesport Instructor plus Canoe award, or an equivalent previously recognised award.
All instructors at Outward Bound must have:
A full driving licence (preferably including D1 entitlement)
A valid First Aid Certificate.
We will also ask you to demonstrate your practical ability to safely deliver personal development courses to young people.
If we offer you a job in our instructor team, you'll be asked to undertake an enhanced disclosure under the Disclosure and Barring Service.
What is the recruitment process for instructors?
We usually recruit instructors in small groups - to work from our centres in Aberdyfi and Ogwen Cottage, Eskdale, Ullswater and Howtown or Loch Eil.
Instructor jobs will appear on our website, social media and external job sites. If you know you'd like to be an instructor at Outward Bound we recommend you sign up for our job alerts.
To apply we'll either ask you to fill in a simple online application form or to send us an email/letter explaining why this role is right for you. We know there's no such think as a perfect candidate, but to be an instructor at Outward Bound you'll need to have some specific qualifications (see the FAQ above). If you're shortlisted, your interview will be held in person at the centre your job is advertised for.

All new instructors join our induction programme that runs for 5-7 weeks.

I want to apply for an instructor job, what should I send in my application?
To make it easier for you to apply - and for us to see why we should employ you... here is what you should include in your application. We ask you to send us your current CV and a covering letter.
In your CV:
Clearly list all your outdoor qualifications. You only need to list your highest qualification within a particular activity.
Please state all employment since you left school/college. If applicable, include periods when you've not been working, whether by choice or otherwise (eg time out for travelling).
References that cover your last two years of employment (we won't contact your referees until you accept a job).
In your covering letter please give details of:
Your relevant experience. This can include the range of groups / individuals you've worked with; different environments; details of any positions of responsibility held and any key achievements.
Why you're applying. Explain how your experience, qualifications and personal attributes can help Outward Bound and the young people we work with.
Any experience you have of expeditions, travelling, journeying in remote areas etc.
What are the progression opportunities for instructors?
At Outward Bound we have a progressive 8 point salary scale for instructors and senior instructors. The first 2 points on the scale are for instructors, you'll then progress to 6 levels for senior instructors.
Progression up the scale is dependent upon you achieving a mix of both formal qualifications and defined indicators of competence. As instructors move up the scale The Trust recognises and rewards qualifications in both teaching and facilitation and outdoor skills. We review the competencies for each level from time to time and changes might appear to reflect the operating needs of our work with young people.
Instructors are expected to maintain or increase their qualifications, competence, levels of responsibility and positive influence as they progress up the scales.
Many of our senior instructors go on to become Learning and Adventure Managers. This team help lead the development of adventure, learning and the environment at our centres. They manage a team of instructors, mostly in the field, coaching them and sharing best practice to ensure all of our courses have maximum impact for the young people who come to Outward Bound.
Do you have an apprenticeship for outdoor instructors?
No. At the moment The Outward Bound Trust doesn't offer apprenticeships for outdoor instructors.

Do you offer mountain training or rock climbing digital logbook (DLOG) experience?
No. We can't offer you experience to add to your mountain training or rock climbing digital logbook (DLOG). This is because of the way our programmes are set up, staffed and because of safeguarding. We are sorry we can't help you develop your skills further this way but wish you well as you progress.


All other FAQs
What is the recruitment process for all other roles?
The most 'common' job at Outward Bound is an outdoor instructor - but we have lots of other people, doing a wide variety of other jobs. All of them are critical to the success of our charity and mean we can work with over 25,000 young people in the UK each year.
There are office / home based roles in fundraising, sales and marketing. Then we have our experts in HR, finance, IT and customer services. If you're local to our centres perhaps working with the teams in facilities, housekeeping, catering or centre administration will appeal. Sign up for our job alerts to be the first to hear about new opportunities.
To apply for most roles, we'll ask you to send in your current CV and an email or letter explaining why this is the right job for you. And we'll let you into a little secret, there's no such thing as a perfect candidate. We're all on this learning journey together at Outward Bound. However you identify, if you think there's a role you could excel in and more importantly you'd be excited to do – then please get in touch!

Can I do voluntary work at Outward Bound?
Volunteering at a centre
Because of the logistics involved with safety on our programmes, safeguarding young people and operational challenges around staff / student ratios etc, we don't offer places for voluntary work at our centres.
There are many other ways to support us...
Fundraising
Take part in one of our organised events, or take on your own personal challenge. If you work for a business who are looking for a charity partner, get in touch with our corporate team who'll be happy to chat through what's possible (which might include supporting schools and young people at our centres).
Outward Bound Associations
Outward Bound Associations (OBAs) are groups of volunteers that help young people access Outward Bound courses from their local area. Many members had their own lives shaped by Outward Bound in their youth, other representatives are from local schools, youth services, the police and other interested organisations and individuals who want to help local young people.
Is there a gender pay gap at Outward Bound?
In 2022, the mean gender pay gap was 2.1%, meaning that across the UK men were paid on average 2.1% more per hour than women. The median gender pay gap was 5.1%. As an employer, we are required by law to carry out Gender Pay Reporting under the Equality Act 2010 (Gender Pay Gap Information) Regulations 2017.

Are you a Living Wage employer?
The Outward Bound Trust is an accredited Living Wage employer and has a commitment to pay a Living Wage, as set by the Living Wage Foundation for all UK employees.
What is your policy on recruiting ex-offenders?
As an organisation using the DBS (Disclosure & Barring Service) to assess applicants' suitability for positions of trust, The Outward Bound Trust complies fully with the DBS Code of Practice and undertakes to treat all applicants for positions fairly. The Trust undertakes not to discriminate unfairly against any subject of a Disclosure on the basis of a conviction or other information revealed.
The Trust is committed to the fair treatment of its staff, potential staff or users of its services, regardless of race, gender, religion, sexual orientation, responsibilities for dependent's, age, physical or mental disability or offending background.
We actively promote equality of opportunity for all with the right mix of talent, skills and potential and welcome applications from a wide range of candidates, including those with criminal records. We select all candidates for interview based on their skills, qualifications and experience.
A Disclosure is only requested after a thorough risk assessment has indicated that one is both proportionate and relevant to the position concerned. For those positions where a Disclosure is required, all application forms, job adverts and recruitment briefs will contain a statement that a Disclosure will be requested in the event of the individual being offered the position.
Where a Disclosure is to form part of the recruitment process, we encourage all applicants called for interview to provide details of their criminal record at an early stage in the application process. We request that this information is sent under separate, confidential cover, (to Fran Higgins, HR and Governance Executive, The Outward Bound Trust, Hackthorpe Hall, Hackthorpe, Penrith, CA10 2HX ) and we guarantee that this information will only be seen by those who need to see it as part of the recruitment process.
Unless the nature of the position allows The Trust to ask questions about your entire criminal record, we only ask about 'unspent' convictions as defined in the Rehabilitation of Offenders Act 1974.
We ensure that all those in The Trust who are involved in the recruitment process have been suitably trained to identify and assess the relevance and circumstances of offences. We also ensure that they have received appropriate guidance and training in the relevant legislation relating to the employment of ex-offenders, e.g. the Rehabilitation of Offenders Act 1974.
At interview, or in a separate discussion, we ensure that an open and measured discussion takes place on the subject of any offences or other matter that might be relevant to the position. Failure to reveal information that is directly relevant to the position sought could lead to withdrawal of an offer of employment.
We make every subject of the DBS Disclosure & Barring Service aware of the existence of the DBS Code of Practice and make a copy available on request.
We undertake to discuss any matter revealed in a Disclosure with the person seeking the position before withdrawing a conditional offer of employment.
Having a criminal record will not necessarily bar you from working with us. This will depend on the nature of the position and the circumstances and background of your offences.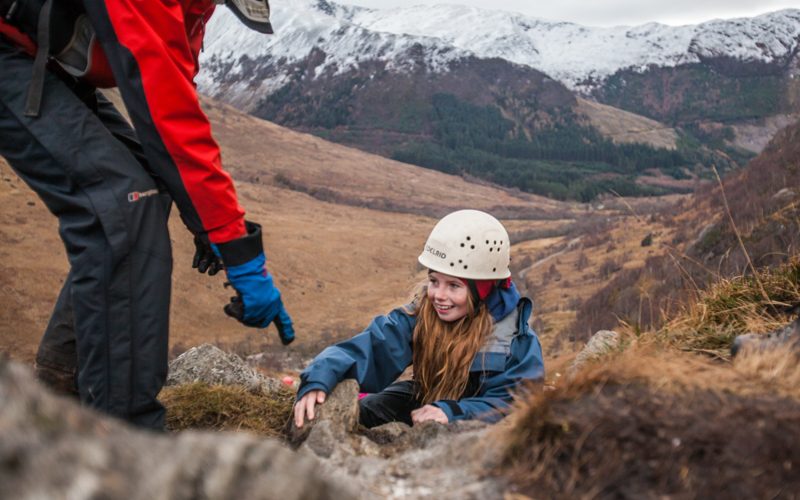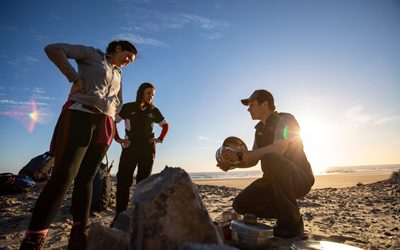 Helping young people to defy their limitations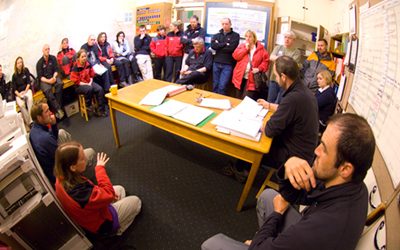 Together we are Outward Bound