Marjorie Cotter, Depute Head Teacher at Braes High School, explains her personal belief in the impact of experiential outdoor learning and the power of the Scottish landscape to facilitate development and change in her pupils.
Nature as a classroom
Seven years ago, I attended an Outward Bound Teacher Taster weekend and learnt through first-hand experience how outdoor learning interventions can make an impact and a difference to our young people.
Since then we've annually offered our S2 pupils the opportunity of an Adventure and Challenge residential at Outward Bound's Loch Eil Centre.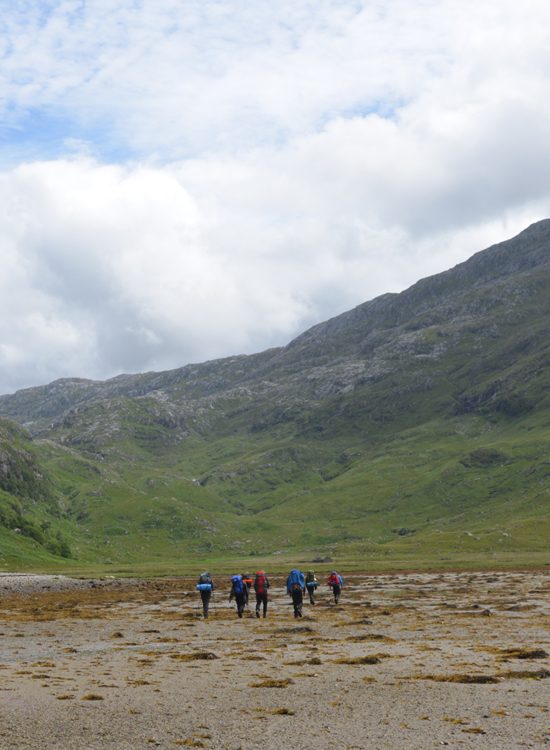 Support through partnerships
We work in partnership with parents and Outward Bound to ensure that we provide accessible and equitable opportunities for our young people. The Trust introduced us to The Scott Group, an industrial supplies organisation who have a head office in Fife and a distribution office in Grangemouth and we are now working with them. They have helped financially assist the 36 pupils from S2 to attend this year's course and sent one of their employees as an Employee Ambassador.
Developing transferable skills
The first challenge upon arrival at the centre for our school group was the 'jog and dip', which is just as it sounds. Everyone jogs to the side of Loch Eil and then jumps in. I did this during my teacher taster course and it's not only cold and fun it also helps to immerse everyone, quite literally, into the learning process. A quick and powerful introduction to the use of nature as the ultimate classroom.
Clearly defined course objectives help our pupils with their personal and social development during their residential. Outward Bound provides our young people with unique experiences that truly challenge them in a safe and supportive environment and use pedagogies to enable this to happen. I believe we can't replicate these experiences in a classroom environment, they need to take place within a wilderness environment in order to provide growth, challenge and change.
Learning to fail
During their five-day residential our pupils participate in tough and demanding activities, such as raft building, wild camping and gorge scrambling. The rugged wilderness environment at Loch Eil enables these physical activities to act as a conduit to the learning and development of a growth mindset. Pupils are guided by Outward Bound instructors into critical thinking and reflection on their successes and failures. Pupils learn a great deal about themselves and this improves their self-confidence, self-worth, team work, resilience and respect for each others' strengths and weaknesses. Pupils come away with a 'I can do this' attitude which is clear upon their return to school.