It's time to campaign for all young people to experience the transformative power of Outdoor Education
In a defining moment for the future of outdoor education, we were visited by a trio of influential politicians: Tim Farron MP , Liz Smith MSP, and Sam Rowlands MS . Their agenda: a united front to promote their respective Outdoor Education Parliamentary Bills, intent on making residential outdoor learning part of the curriculum across Great Britain.
Each Bill champions the positive impact experiential learning and nature connectedness can have on young people. Their emergence occurs in the wake of the pandemic and a cost of living crisis where many young people's confidence has been knocked and their access to nature reduced. A recent report shows over half (51%) of Britain's young people feel less confident in their future now than before the pandemic began. This is compounded by more time spent on screens and less time in nature and enjoying outdoor recreation.
The politicians, alongside our Chief Executive Martin Davidson, showcased their unity by discussing the Bill's while rowing on Ullswater in the Lake District, symbolising the collective effort needed to move this campaign forward and deliver change.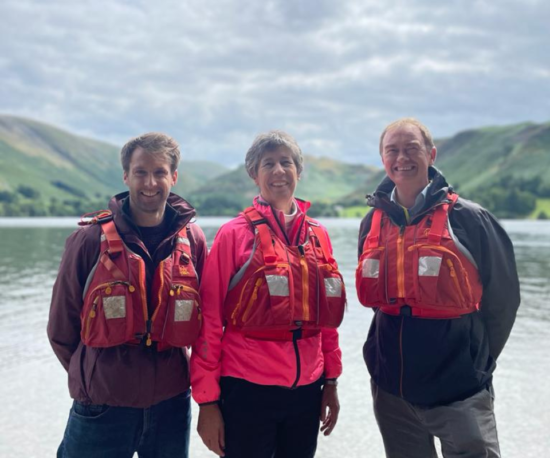 Sam Rowlands, Conservative Member of the Senedd for the North Wales region, stated, "There's lots of evidence that shows when children engage with the outdoors, there's a big reduction in physical health issues and mental health issues. Learning to enjoy and play outside and have adventurous experiences makes such a difference for our children in the long run."

Echoing Sam's sentiment, Liz Smith Conservative Member of the Scottish Parliament for Mid Scotland and Fife added, "Outdoor education is hugely beneficial for both the mental and physical wellbeing of young people, which is so important, especially after the impact the pandemic has had on their education."
Tim Farron, Liberal Democrat Member of Parliament for Westmorland and Lonsdale, emphasised the inclusive aspect, stating, "Outdoor education should not just be for the privileged. It should be an experience that is available to every young person from every school in our country."
Meanwhile, Martin Davidson underlined Outward Bound's commitment to outdoor education, announcing that we will be throwing our weight behind each Bill, adding, "As educators and advocates for our young people, we not only support these Bills but will actively campaign in favour of them. We believe it's a crucial step forward for our sector and, more importantly, for our young people."
Martin also stressed, "These Bills address the fundamental need for equity in outdoor learning, a value that we firmly believe in at Outward Bound. That no matter who you are or where you are from, outdoor education should be available to everyone, not just those who can afford it."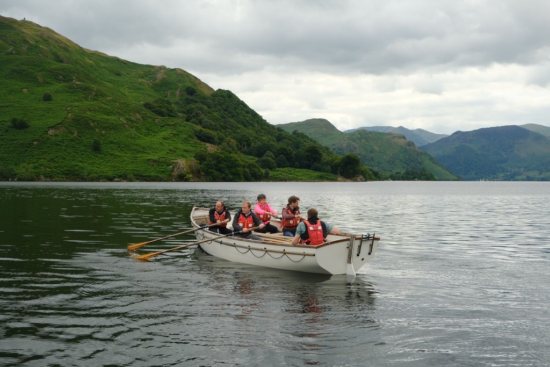 Jana, a former Outward Bound participant aged 15 added, "I overcame my fear of not being good enough and failing. The people I was in a group with helped me believe in myself and reassured me. [Afterwards], I felt happy and proud of myself because some of the things I've done, I thought I would never do."
Helen, aged 17, said "I loved walking up the mountains with a backpack and just being in the middle of nowhere. Everything is sort of down to you, you're sort of looking after yourself and stuff. It was very good. It helped me feel more independent."
As the political leaders continue to champion their Bills, we will begin gearing up to advocate for change. Our goal is clear: to ensure that residential outdoor learning becomes an integral part of the curriculum across Britain, providing young people with tools to build resilience, self-confidence, and a deeper connection to the natural world.
Every year, thousands of children and young people miss out on outdoor education. We know this first-hand, which is why 80% of Outward Bound participants receive charitable funding. This campaign represents a chance to improve on that by guaranteeing every child an outdoor residential experience, regardless of whether they can afford it.
The education landscape is on the cusp of change. Now, more than ever, it's time to be ambitious and offer young people an education that stretches beyond the confines of a traditional classroom.