When it comes to outdoor learning in the wild, we know a thing or two. We've been doing it since 1941, which means nature, the environment and the great outdoors are practically part of our DNA. It's safe to say we love mother nature and everything about her – but what's less easy for us to say is that, sometimes, our adventures can also come at a cost to the environment.
Working with 25,000 young people a year means we also need to make sure our centres are warm, dry, and, yep, you guessed it – lit up with electricity. Sadly, those hot showers won't heat themselves. The minibuses need diesel, the kitchens need gas, and we also rely on the regular delivery of fresh ingredients and produce to our centres. All of that impacts the environment, which we must face up to and deal with.
But we don't shy away from big challenges like these, certainly not at Outward Bound. That's why in 2008 we began measuring our carbon footprint – the emissions of greenhouse gases like carbon dioxide (CO2), from our centres, offices and transportation. It was a first step, but the right one to take – especially as more and more Scientists from around the world began to warn us of the threat of climate change.
What have we achieved?
In the first year of measuring, we found we were responsible for emissions equivalent to over 1,000 tonnes of CO2 (tCO2e). For context, just 1 ton equals driving around 3,700 miles in a diesel car or charging your smartphone 121,643 times. We knew something had to be done, so in response, we got to work installing renewable-powered heating systems at our Ullswater, Eskdale and Loch Eil centres, and a hydroelectric power station built at Loch Eil to provide zero-emissions electricity to the centre.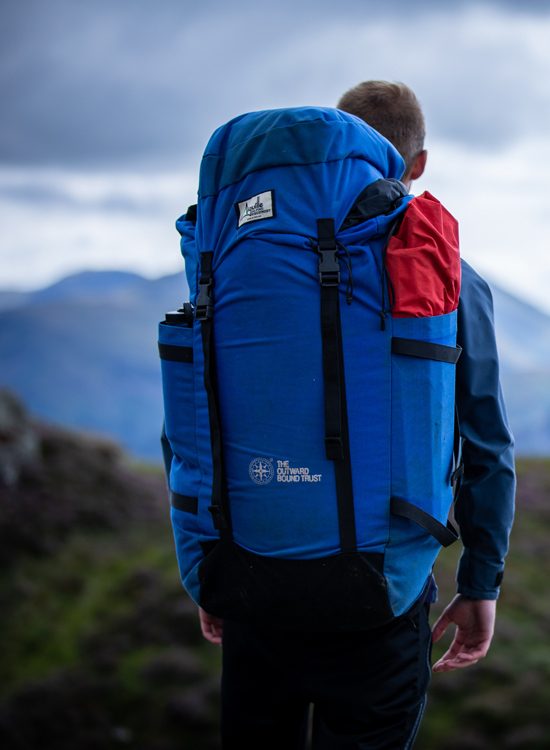 We also invested in many of our buildings so they became better insulated and prepared for winter months. We changed the way we plan our minibus journeys to ensure that they are utilised more efficiently. We developed our energy management systems and gained certification to the international standard ISO 50001. And by last year, we had succeeded in reducing our carbon footprint to 432 tCO2e.
We're really pleased with the progress we've made, but we know we can do more.
Just how urgent is it?
In the 15 years since we began measuring our carbon footprint, the social and political landscape has changed drastically with many national governments declaring a climate emergency. The calls for action from Scientists and people in the global South have become even more urgent. Meanwhile, world leaders have signed up to commitments like the 2015 Paris Agreement, which if followed through would limit global warming to manageable levels.
Youth-led movements like Greta Thunberg's 'Fridays for Future' have also succeeded in bringing the voices of young people into the room where decisions are made. During the COP26 climate conference in 2021, over 50,000 young people came from across the UK and around the world to march through the streets of Glasgow calling for climate justice. Young people know that their futures will be gravely affected if those with power don't do enough to limit climate damage.
Why does this matter to Outward Bound?
We have seen firsthand the damage climate change can bring. Storm Desmond in 2015 brought exceptionally heavy rainfall to Cumbria, causing severe flooding in the Ullswater valley where two of our Centres are based, causing roads to be blocked with landslips, washing away the historic Pooley Bridge, bringing down power lines and damaging infrastructure at our Ullswater and Howtown centres. Sites that we used for adventures were affected, with rockfalls and landslips changing ghyll scrambles and mountain paths. Scientists have observed that extreme weather events like Storm Desmond are becoming more frequent because of climate change, and if greenhouse gas emissions continue to rise globally then we can expect much more destruction as a result.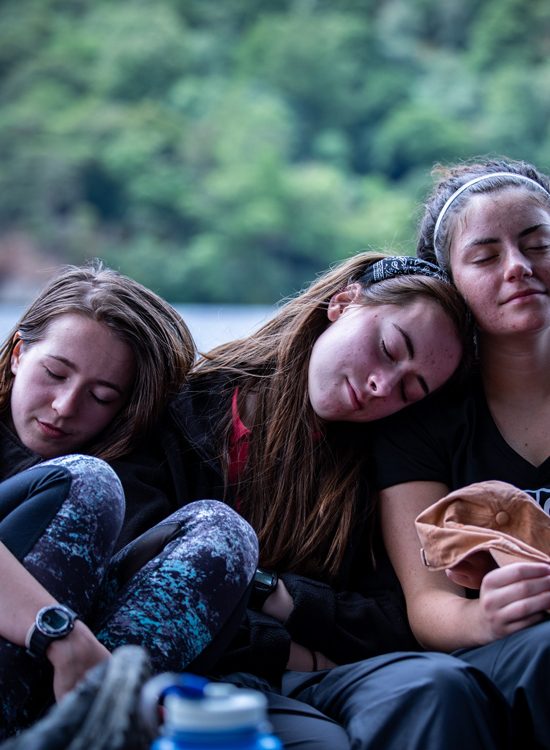 What's more is that at Outward Bound, we take pride in being stewards of the wild places we work in. One of our core values is a spirit of respect and compassion that impels us to act with care, concern and generosity towards the natural environment. We want to be able to continue having adventures in the wild. We want to be able to look young people in the eye and tell them honestly and sincerely that we are doing everything we can to safeguard their futures.
What's next?
For all of those reasons, we have challenged ourselves to reach Net Zero – that's zero greenhouse gas emissions – by the year 2035.
This means that, before 2035 we will have done everything we can to reduce our emissions to as close to zero as possible. And we will ensure from that point that any remaining small amounts of unavoidable emissions are balanced by the annual removal of an equivalent of CO2 from the atmosphere, through investing in nature-based projects that give back to local communities.
We've drawn up a roadmap of how we can get there. It includes some actions that will take years to complete, such as:
Replacing all the gas-fired heating systems at Aberdovey with zero emissions technology.
Plans to engage our suppliers in bringing their emissions down.
Review how environmental learning is woven into our courses and how we can reflect and address young people's environmental concerns.
Helping young people leave our courses feeling more deeply connected with nature and empowered to improve the world.
There's no doubt about it, reaching that 2035 target is going to be challenging. But anyone who's been on a course with us knows that we don't shy away from challenges. We are determined to play our part in making the best possible future for young people.