The North Face have launched a brand new global campaign to inspire a new generation of female explorers - and we're super excited to tell you that it's in partnership with The Outward Bound Trust!
Move Mountains is a global movement to change the face of exploration by celebrating and sharing the stories of adventurous and courageous female explorers, and by doing so, enabling a new generation of fierce, confident women.
Move Mountains is rooted in sharing more stories of women in exploration and engaging in activism to enable the next generation of explorers. For The North Face it is also a business commitment that impacts everything from representation in marketing campaigns to investment in product design.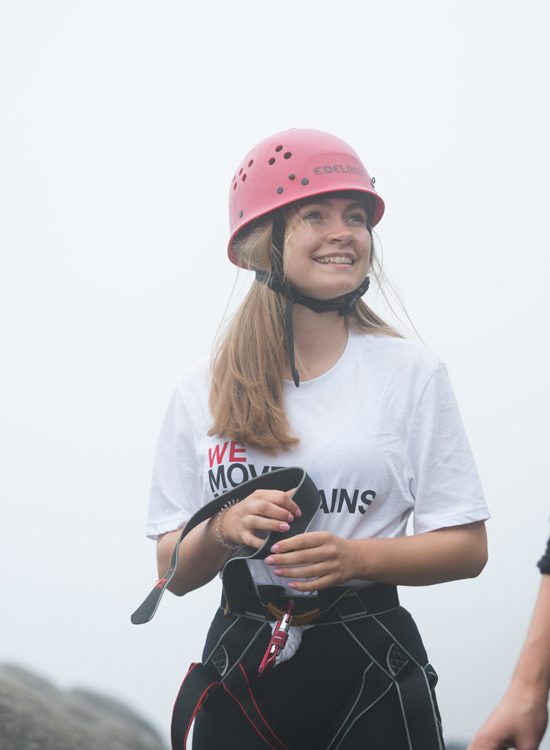 MOVING MOUNTAINS WITH OUTWARD BOUND
Move Mountains will see The North Face actively promote the benefits of outdoor activity to young women primarily from urban environments. As part of its ongoing commitment over the next 12 months, The North Face will partner with Outward Bound, providing inspiration and assistance to young women from all walks of life, who may otherwise face barriers to taking part in their own Outward Bound experience.
"Our organisations share a vision to get people from all walks of life into the outdoors as we know the power of adventure and exploration. The mountains, lakes and seas of the UK are Outward Bound's classroom, where we are able to awaken young people to their potential and develop in them strength, resilience and self-belief. With The North Face's support we will be able to inspire an additional 1600 young women, and together create the next generation of female explorers."
Nick Barrett, Chief Executive
The Outward Bound Trust
THE NORTH FACE PLEDGE
In addition to their partnership with Outward Bound, The North Face has pledged to make changes within their company - starting with equal representation of women in all marketing and content. Similarly, it has more than doubled its investment in the design and manufacturing of its apparel and kit for women. There will be a concerted focus on fit, feel and performance with product being created by the people who know women best - other women.
KEEP DISCOVERING
If you're 13-19 and want to take part in an Outward Bound adventure this summer made possible by The North Face read this.
To find out more about The North Face's campaign:
Follow @TheNorthFaceUK Instagram | @TheNorthFace Facebook
Search #SheMovesMountains on social
Watch this ...