On 27-28 April at our Loch Eil Centre in the Scottish Highlands, we hosted a free employability taster course.
Teachers, youth group workers and employers responsible for developing skills in young people joined us at Outward Bound for 24 hours so they could experience how we weave employability skills into our residential programmes. Delegates also got to experience our experiential learning processes first hand. It's fair to say, everyone jumped in wholeheartedly and fully embraced the experience.
LEAVING THE COMFORT ZONE BEHIND
And there was no time to waste! After arrivals and lunch, our delegates split into four groups to go out onto the loch to take part in either sea kayaking, canoeing, raft building or Tyrolean traverse. But the groups were not just enjoying some outdoor activities in an awe-inspiring location – they were experiencing first-hand how these activities build key skills in young people through experiential learning and taking them outside of their comfort zone. Everyone got stuck in and comfort zones were left behind!
On return to the centre, the four groups then used inspiring spaces around the centre such as learning yurts, to prepare presentations to 'sell' the benefits of the activity they had just taken part in to the other groups. To make this happen, they had to work as a team to get the task done – an environment indicative of a real work situation. This gave the opportunity to show one of the many approaches our instructors use to develop employability and personal skills in young people.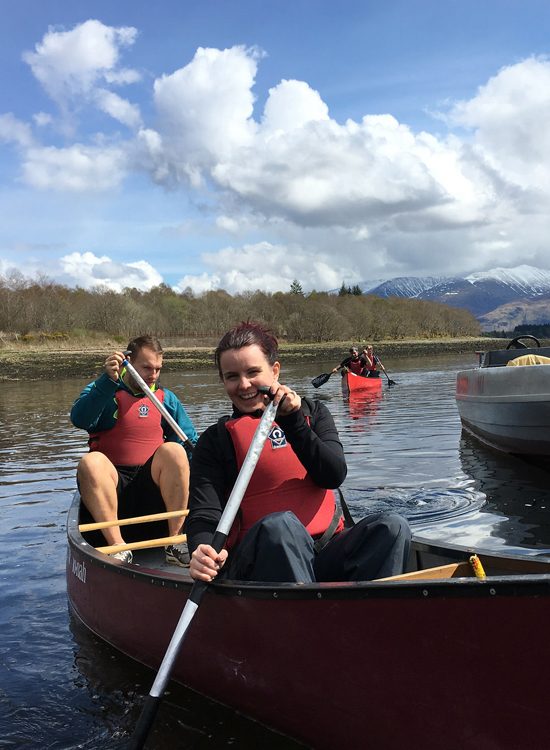 NETWORKING AND SHARING STORIES
At this point it was starting to become clear that although most of the delegates arrived as strangers, they were starting to bond and get to know each other. Their relationships were certainly evident later in the evening over dinner and drinks when everyone networked with each other and shared their reasons for coming along. Amongst the speakers, we heard from Ben Elmer-White from Babcock International Group. He shared his story of how they work with Outward Bound to develop their young apprentices and the difference they've seen in their organisation as a result.
Then the big moment arrived. It was time for all the groups to present their presentations to each other. Each group took it in turns to stand up and promote their activity. We're not sure whether Loch Eil has ever seen such a collection of entertaining and creative presentations, which included a live news broadcast and a sea shanty!
ACHIEVING MORE THAN YOU THINK
Day two started off with an impromptu 'jog and dip' in the loch for those delegates who were keen to experience Outward Bound to the full after hearing this rite of passage from the instructors the day before. This was then followed by a hearty breakfast and tour of the site and its redevelopment before another day out in the wilderness.
The delegates chose their own activities today from several mountainous options, such as rock climbing and abseiling. After grabbing their kit and lunch, the groups headed out into the Highlands on a glorious sunny day to spend more time finding out about how Outward Bound uses the outdoors to stretch young people to achieve more than they think possible. Given that most of the delegates tried some of their activities for the very first time, they also went away knowing that they can do things that they didn't think was possible!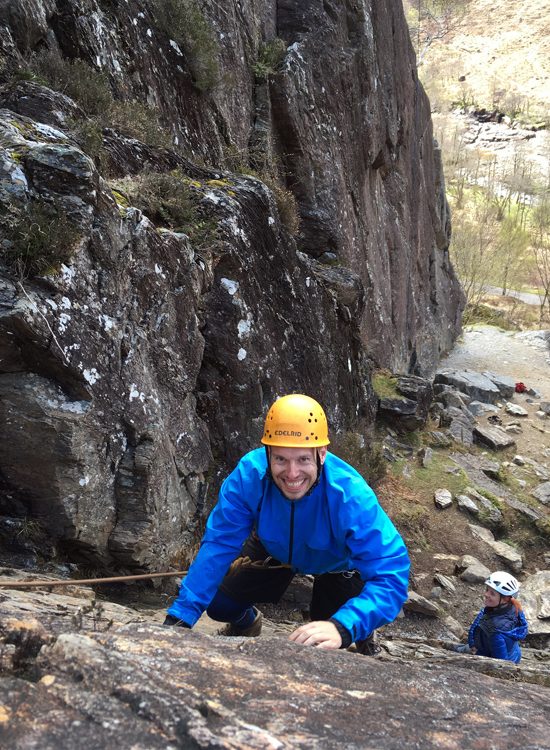 REFLECTING ON THE EXPERIENCE
Back at centre and at the end of the 24 hours, all delegates proudly collected their course certificates and reflected on their experiences. A few phone numbers and photos were swapped, and we hope they can now envision how they could work with us and start their own Outward Bound journey with the young people they work with.
We are looking forward to working with you all and seeing you back at our centres soon.

Photos
Take a look at our Flickr to view the photos from the taster course weekend.