Back to our blog
I realised that I have the ability to be resilient
By guest blogger Farin, age 16
My name's Farin, I'm 16 and I live in Glasgow. I'm terrifyingly in my final year of school. I can confidently say that I am not an outdoorsy person – I'm a bit of an indoor cat really. I'd say I'm fairly introverted and most social situations petrify me due to my shyness. So,
when I first heard about Outward Bound Loch Eil and the Skills for Life Award, I was intrigued but wasn't sure if it would be my cup of tea.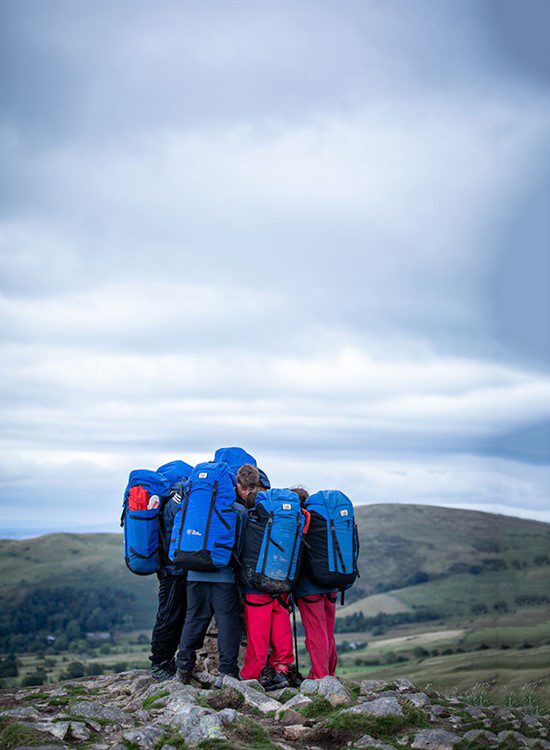 Hiking, kayaking, canoeing and abseiling, although sounding fun, were all things that I had never before experienced. I really wanted to go but fear of making a fool out of myself held me back. In the end, I concluded that there would be no harm in trying as I wouldn't ever need to see the people I met there again. Plus, I really wanted an opportunity to meet new people and develop my confidence.
Upon hearing that my application had been successful, I was in a state of panic. As I wasn't really a fit, popular and confident person it frightened me that I might be judged based on my physical abilities; I was unable to swim, had the pace and stamina of a koala and was insecure on my appearance.
However, I completely and utterly surprised myself. Despite my fears, I made many friends; everyone in my clan was supportive and friendly.
During my time spent at Loch Eil, we became as close as family as we had gone through so many struggles together. It really surprised me how closely I bonded with my instructors as well - we were consistently treated as equals and they gained the entire clan's respect and we listened to them because of this reason.
The first major challenge I had to overcome was my fear of water. On the second day of the course we all jumped into a loch. Despite having a buoyancy aid on me, I was scared to death (more so of death but you get the gist). There was another person in my clan who couldn't swim and we both pushed each other to jump in. My instincts screamed that this was a horrific idea and that I probably shouldn't have come to Outward Bound if I couldn't swim. I took the split-second action of jumping forward and I lived!
The first expedition completely altered my perception of myself as it was a test of stamina and mental strength. I remember being on the brink of tears trying to walk up this ridiculously steep hill and being at the brink of exhaustion and, in that moment, I felt as if I'd made a mistake by putting myself in such a position.
However, the fact that with the support of my clan I managed to slowly but surely power my way up filled me with so much newfound belief in myself. I love to challenge myself and see how far I can come, I try to do so academically, but this was the first time I really challenged myself physically. To this day, that experience reminds me that I am able to accomplish a lot more than I think.
The course name, Skills for Life, directly articulates what it was. I developed so many skills that are applicable to my daily life. I came back from that course far more confident and accepting of myself.
I realised that I have the ability to be resilient and stick to my goals as I did so throughout the entirety of the course. My self-confidence and belief have helped me overcome many social barriers at school and I am learning to seize every opportunity I am given. I realise that none of this would have been possible if it wasn't for the sponsorship I received, and I will be forever grateful.