Our Q&A with Lojska, a young person from Greater Manchester, who took on the Skills for Life Award at Aberdovey in summer 2018.
1. Did you surprise yourself by doing anything you thought you couldn't?
Outward Bound taught me a lot about resilience as almost every task was challenging in various ways. This was especially evident with the four-day expeditions as it required a lot of mental fortitude. The expeditions also really helped improve my confidence and self-belief giving me the ability to speak up in a team and contribute with ideas.
2. What new skills did you take home with you?
One habit that I brought home was keeping my room tidy. Although my bedroom isn't perfectly tidy, it is a lot better than it was before I went (you can actually see the carpet).
I am much more likely to participate in or do something that is out of my comfort zone. Over the course of the nineteen days, I learnt that trying something is the important thing, if I'm not very good or if I don't enjoy it then so be it, but at least I can say honestly that I tried.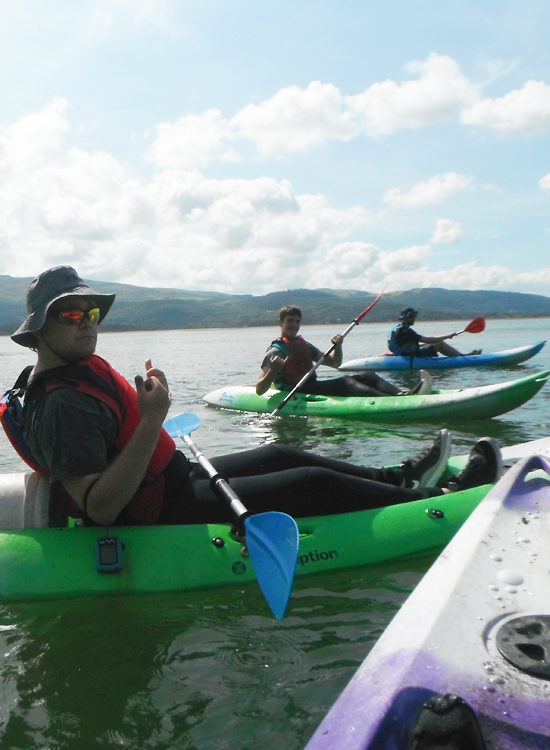 3. Were you ever afraid of anything?
One thing that scared me was the idea of nineteen days with people that I had never met before. Especially since I have never been very good with people. The idea of having to speak to strangers and get to know them well enough to trust them whilst on an expedition terrified me but thankfully my group consisted of some amazing people. My social skills improved massively!
Outward Bound taught me that sometimes taking a risk is worth it and the rewards can be great if you put the effort in. I made some brilliant friends whilst away and I am still in contact with some of them.
4. Do you have a favourite moment, highlight or funny story you'd like to share?
One of my favourite experiences on the course was day three of the second expedition. Due to some bad luck the previous day, only four of us walked it, but once we arrived at the campsite at just one o'clock having made really good time, we called back to the centre and the rest of our team came up to join us. We had finished rather early and so we had several hours to spend chatting and playing Uno which one of the others had brought. We wound up dragging carry mats and sleeping bags out of the tents and creating a little circle. A few of us fell asleep for a while. It was an amazing day!
It was made even better when two of us slept under the stars. The night was extremely clear, and you could see all of the stars in a way which is impossible in or near a major city. You could see several constellations and the stars were clearly defined and gave off a surprising amount of light. It was beautiful and definitely worth staying up to see.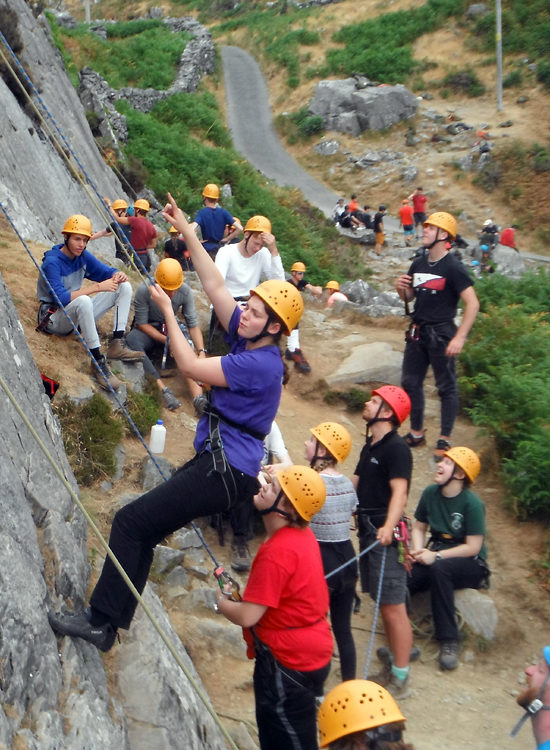 5. As a Mancunian, what advice would you give to someone from your area thinking of going Outward Bound?
Getting to Aberdovey from Manchester was easy, I got to the city centre via the Metrolink and then caught the free coach transfer from Piccadilly that Outward Bound offer. The journey was simple and relatively quick. I met some of the people on the same course on the coach which was a brilliant opportunity to make some friends before the course even began. Unfortunately, the people I met on the bus weren't in the same group as I was, but I still interacted with them around the centre.
Meeting new people from all over the world was a bit intimidating to begin with, as there were a lot of people in a small area and not all of them spoke brilliant English. But it was also an amazing opportunity, and it gave you a chance to learn about other cultures.
6. How would you compare Outward Bound to Scouts?
Outward Bound was both similar and not to scouting. Whilst some of the activities were the same, the ways they were delivered and the difficulty level was very different. For example, I had done climbing before with Scouts but never on a real rock face. These differences made it seem like an entirely new thing and the instructors were brilliant at explaining what to do, how to do it safely and what to avoid and why.

Expeditions were the most similar thing to scouting. The atmosphere and the challenges were very similar to the qualifying expedition for the Gold Award in scouts. I achieved this as a scout and so I had some experience with planning an expedition. The way the expeditions on Outward Bound differed was the terrain and the length of time spent hiking.
The hikes on Outward Bound were a lot more strenuous than those I had done with scouts, we walked a lot further each day than I would have thought possible! A rather helpful skill that I developed whilst on expedition was map reading. As a young leader in the Scout movement, I have to teach map reading to the scouts and the course has developed both my navigation skills and my ability to teach others.
I would definitely recommend Outward Bound to anyone, scout or otherwise as it was brilliant and suitable for pretty much anyone as long as they are willing to listen and learn.
7. Describe Outward Bound in three words...