Success!
Thank you for donating to The Outward Bound Trust!. Your first payment has been authorised and your subscription has been setup!
If you need to change your subscription details, please call us on +44 (0) 1931 740 000.
Failed!
Sorry, it looks like something went wrong whilst your payment was being processed. Please try again.
If you need help, please call us on +44 (0) 1931 740 000.
Looking back

Paying it

forward
Can you TRANSFORM A YOUNG PERSON'S LIFE this summer?
If you believe Outward Bound changed your life in a positive way, and you are able to do so, can you pay it forward to enable a young person to follow in your footsteps?
Finance should not be a barrier to access adventure and transformation. But over 80% of young people who attend our courses need some level of financial assistance to do so.

You could now support a young person to attend one of our Summer Adventures.
The Summit and Pinnacle courses are the longest and amongst our most challenging adventures today. Participants take part in activities like rock climbing, cutter sailing and canoeing. The 19-day adventures are expedition based and include a 'solo' to encourage reflection and growth. Every participant is taken out of their comfort zone and is comparable to the month-long Classic or Rover course you may have undertaken.
Will you now pay it forward and offer a young person the opportunity to experience Outward Bound in your name today?
Read Liam's story, which features in our most recent campaign.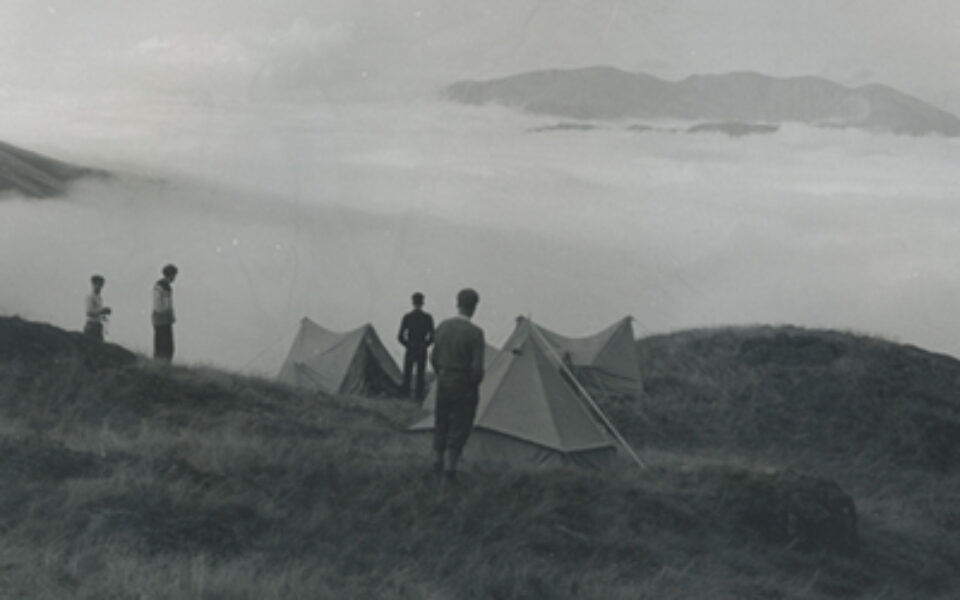 THE ENDURING NATURE OF OUTWARD BOUND
We asked some of our alumni to look back at their Outward Bound connection and describe its impact on them at different stages of their lives.
Participants reflected on their journey to Outward Bound and the people and places they encountered. They also reflected on the lasting impact of their experience and its impact on their education and employment, values and mindset, physical health, interests, and connection to nature.
Could you enable this impact by supporting a young person this summer?
THE LEVELS OF SUPPORT YOU CAN GIVE
This year's bursary need is £370,000. It would be incredible if those who have walked the Outward Bound path before could pave the way for others to follow in your footsteps.
This year, we ask for donations of £500, £1,000 or £1,500, or multiples thereof. A Gold donation will cover the maximum bursary given to one participant on the 19-day Pinnacle adventure. But every pound will make a difference.

Each donor will receive a bespoke Summer Adventure impact report and an invite to a post-course Zoom call with the Director of Adventure. Those donating at Bronze or above will also be included on our Wall of Gratitude.
How to Pay it Forward
1. Make a one off or instalment payment online.
2. To make a payment over the phone email alumni@outwardbound.org.uk with your name, phone number, level of donation and we'll call you back. Or call 07841 462 146.
3. Download, fill in the pledge form and post this with your cheque payable The Outward Bound Trust to: The Outward Bound Trust, 4th Floor, 207 Waterloo Road, London, SE1 8XD.

Outward Bound 1969 vs. 2021
Tom and Sadie are both Outward Bound alumni. Tom went on his course in 1969 and Sadie went on her course in 2021.
Although their adventures took place 52 years apart, did they have a similar experience? In this video, they look back and talk about the impact of their sponsored courses.