Every year, young people across the nation face the daunting task of having to sell themselves in their UCAS personal statement, college or apprenticeship applications. Knowing what you want to do is one thing, but getting there can be a challenge in its own right.
Having to sell yourself and your skills to an unknown academic or employer with only 2,000 words to play with is hardly a relaxing Sunday afternoon job. Worse still, if you're short on tales of academic glory and exam success, it can seem a whole lot tougher.
But fear not! Report after report shows that employers are increasingly looking for far more than just book smarts. With the BBC reporting that 'soft skills' may have an economic value of up to £88bn. Skills like self-confidence and self-belief, the ability to communicate well, self-management, teamwork and leadership qualities are now considered vital.
So how do you show that you've got these skills in your application?
Even if you're the star player of the school netball club or volunteering at a local charity shop, it can be hard to explain how these activities translate into useful skills that are appealing to a university or employer.
If you volunteer your time or are a budding sportsperson, the best way to stand out from the crowd is by demonstrating how your experience has developed transferable soft skills. Think of real-life situations in which you've applied those skills. After all, the person reading your application doesn't just want to know that you have them, but that you can put them to the test too.
For example: Manning the checkout at a charity shop can give you the confidence to talk to and meet new people, like customers. Whereas playing in the local Netball team can test your team-work and communication skills in order to compete.
Other things universities and employers may want to read are:
Your achievements outside of school
Your ability to cope under pressure
Your ability to adapt to different situations or a new routine
Of course, there are many ways to gain these soft skills, but sometimes people need a little extra help coming out of their shell. The ability to understand and appreciate how far you've come is a skill in itself, most people have achieved far more in life than they think.
How can Outward Bound help?
So if you're stuck, staring blankly at a screen, or not quite sure what to put when it comes to your application then perhaps it's time to consider an Outward Bound summer adventure.
More than just a summer camp, a summer adventure with us can help equip you with a host of positive behaviours, habits and soft skills that are on the top of every employer wish list. From grit, confidence and determination to teamwork and problem-solving skills - we can help you to realise what you're capable of and achieve more than you think.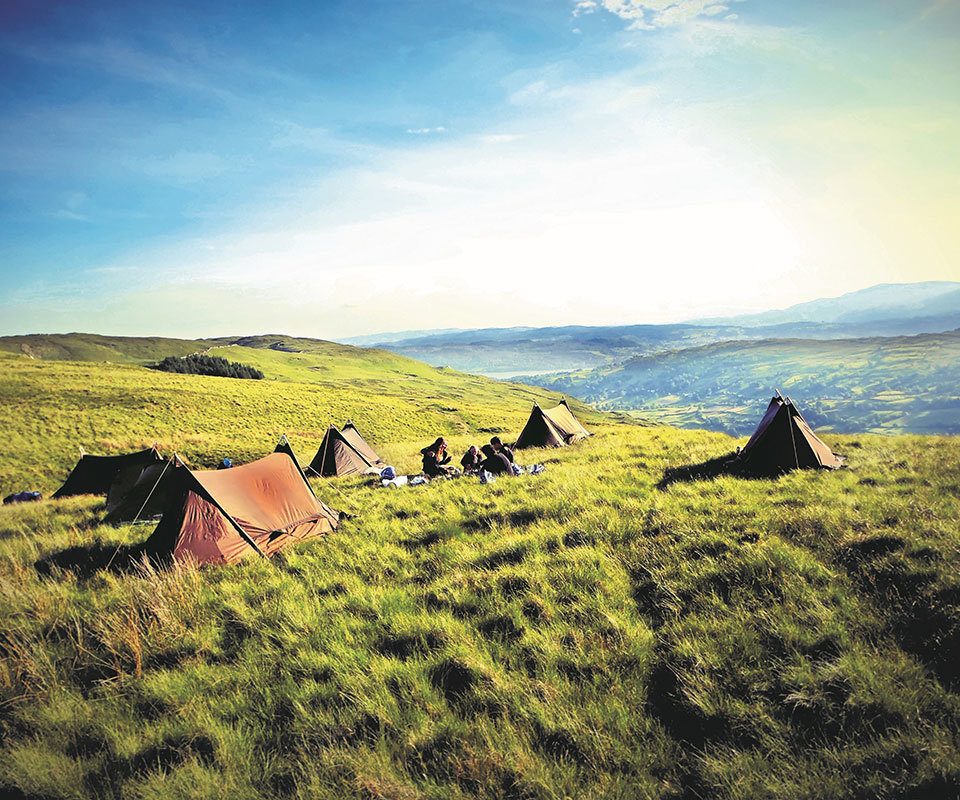 Discover different ways to have fun. Make new friends. Explore the wild. We offer a range of 5-day adventures to full-blown 19-day expeditions for 10-22 year olds.