At The Outward Bound Trust, a number of male instructors are directly involved in the Women's Outdoor Leadership Course. Below, Nick shares his experience of equality and as a mentor of our future female leaders.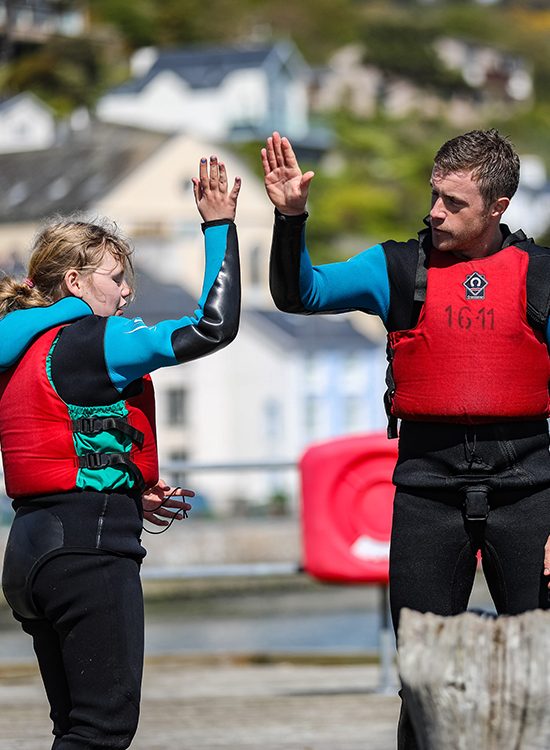 Not just a women's issue
It's important to recognise that gender equality is not just a women's issue and that men have an important role to play too. Andy Murray is famous for his unapologetic feminism, championing female athletes to excel alongside their male counterparts. At Outward Bound, we recognise the need both for men and women to play their part in gender equality in the outdoors and are taking steps to address issues.
Nick, Senior Instructor and Mentor
I've worked for The Outward Bound Trust for more than 12 years and it's felt like a long journey getting to this point. Going back a decade, I remember a heated argument with an ex-member of staff who was trying to convince me that diversity didn't matter. Opinions differ within every organisation, but thankfully over time the majority opinion has shifted to the idea that gender imbalance is a problem within our sector.
But is this Outward Bound's problem to solve?
It became undeniable at one point that what the instructors were teaching to young people was being undermined by what they were seeing. We were telling young people that the outdoors is for everyone, that they should ignore gender stereotypes and pursue any career or interest they wanted. Yet this message was weakened by our instructional team being male-dominated. There were embarrassing moments where schools we worked with were asking for female instructors to act as role models and we had to bring in staff from other centres to make up the numbers.
Thankfully, a critical mass of motivation, ideas and funding has come together, and resulted in the Women's Outdoor Leadership Course as part of a much wider diversity project. In typical Outward Bound fashion, when we decided to go for it, we really went for it! As Kate explains in her article, we now have a brilliant, sophisticated, medium term intervention:
My involvement with the Women's Outdoor Leadership Course began during selection day, helping to decide which applicants would take the available places. The day was inspirational because the atmosphere was really positive and so many of the candidates were clearly a great fit with our organisation and the course. Yet it was bittersweet as there were so many awesome candidates and we had to say no to quite a few but hopefully, there'll be a second (and a third…) Women's Outdoor Leadership Course for them to take part in.
On meeting the mentees, it was clear that they were all curious, open-minded and determined to make the most of the course for both themselves and the other women on the programme. Upon meeting Bryony (my mentee), we spent a useful afternoon using 'life maps' to share our journeys up to this point. What followed was a week working together with an interesting primary school group (there is one boy's name I will never forget!). After this, the goal-setting was easy. It was clear that Bryony's group skills were already brilliant, and the progression to more technical skills qualifications (especially in mountaineering) were the key to a successful career.
For the next two weeks the mentees were away in the South Lakes and Scotland, adventuring and learning. This was great for the mentees but rubbish for the mentors, as we were out of the game for a fortnight.
The great news for mentors (and hopefully mentees!) is that we now have six weeks to personalise the support and challenge our mentee to help them achieve their specific goals. My plan is to climb and paddle alongside Bryony so we know exactly how she can obtain the qualifications needed to work with us at Outward Bound. In parallel with this, we'll be working with groups to learn various approaches to facilitating adventure. This is my favourite part as it's a genuine win/win/win. I improve, Bryony improves, and the young people in the group improve! This goes straight to the heart of the values of the Women's Outdoor Leadership Course. The course will lead to a higher quality, more diverse instructional team with more impactful, inspirational learning for participants.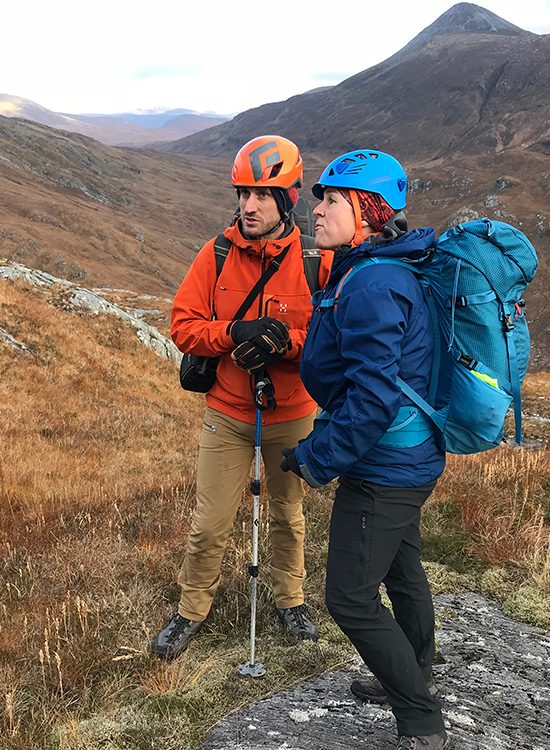 The Women's Outdoor Leadership Course began in October 2019. The programme was designed to empower women to obtain the skills and qualifications required to excel at careers in the outdoors.