Back to our blog
Type 2 fun and where to find it
Reece McAfee, Senior Instructor at Aberdovey
Picture this: It's mid-winter and it's cold and raining outside. The wind is howling and there is a dark, gloomy chill in the air. Now picture being out there in your shorts and t-shirt surrounded by your mates, preparing to jog down to a beach. No matter how hard you jog you're still freezing cold. What you thought was just a breeze, soon turns into a gale as you break out of the sheltered woodland and onto an exposed beach.
That's when the real challenge begins. You're asked to walk into the freezing cold water up to your waist, before fully submerging your body. You look across to your mates sharing same grim expression as your head dips under the water. It feels awful, and you begin to question why you ever agreed to come on an Outward Bound course, when all of a sudden you're taken by surprise and that feeling turns to FUN!
How?
It all comes down to something we like to call 'retrospective/type 2 Fun'. Fun that is earned and takes real grit to achieve.
In life, 'type 1' fun comes and goes within an instant. May that be enjoying a sports game, socialising with friends, or unwinding with a book or musical instrument. Yes, it's great at the time and can give you a buzz, but you'll have had hundreds of those moments in your lifetime. How many of those experiences do you remember? On the other end of the scale is 'type 3'. In simple terms, it was never fun and never will be, and thinking about it still sends a shiver up your spine. It's what we would class as a misadventure. If you're bored, on the verge of a breakdown, or a big yellow van with flashing blue lights is coming your way, then you have probably reached this stage.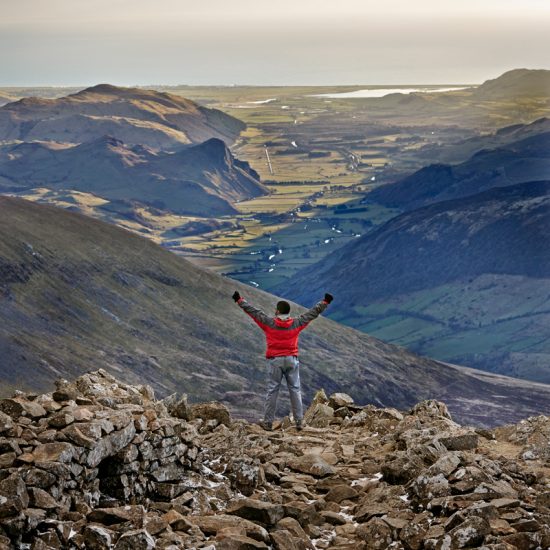 When you hit the sweet spot you get type 2. This fun doesn't come often; it will involve coming out of your comfort zone. It takes mind over matter and real resilience. Think back to the last time you challenged yourself, and I mean really challenged yourself. Maybe it was through choice, maybe it wasn't, but it was a challenge you had to overcome. Would you want to be back in that situation right now? Probably not! But are you proud of what you achieved? Did you prove that you are more capable than you first thought? Was it fun? If it got the adrenaline going and your heart beat rising, then I'm going to guess it was.
Here, at Outward Bound we give our students the opportunity to experience real, genuine type 2 fun. We explore methods of coaching the mind and looking at challenges in a positive way to overcome obstacles. It is our mission to get those butterflies going in your stomach and release the voice that says 'you can do it'. These kinds of authentic adventures are the ones that stay in people's minds for years to come, leave lasting memories and excellent stories.
Sounds crazy... but why not give type 2 fun a go?