We are pleased to report that Outward Bound Trustee, Leo Houlding has sent back his final report from the Spectre Expedition. Along with teammates Jean Burgun and Mark Sedon they have safely reached Union Glacier, completing their journey of 1700km over 50 days unsupported with 31 separate camps.
During their time in the Antarctic, the three adventurers have man-hauled and snowkited with loads of up to 200kg, spent days confined to their tent during raging storms, had close shaves with deep crevasses, spent Christmas and New Year thousands of miles from family and friends, and witnessed incredible solar phenomena. They also all succeeded in reaching the summit of the most remote mountain on Earth, the Spectre, by a partly new route on its north face.
Leo Houlding comments: "Suddenly it was done. The toils and troubles, and wonder and joy, of the Spectre expedition, were immediately confined to memory - 50 days self-supported in the deep field, 1600km by kite, 100km man-hauling, and we climbed the Spectre. Best of all, Jean, Mark and I had a ball out there at the end of the Earth. I couldn't imagine a better pair of partners, nor a more challenging adventure. It was really very tough, especially the first 20 days, but we kept enough in reserve, not only to stay safe but to complete everything that we set out to do, and to do so smiling. Our huge thanks go to our sponsors and trust donors – without their support, this adventure would never have happened. And thanks to everyone who has been reading our updates and following us. I hope that you enjoyed the ride and we were able to share something of this savage Antarctic wonderland."
You can read Leo's full final report here along with updates from throughout the expedition. During their journey, the team captured a wealth of images and footage that will be released as a film in the autumn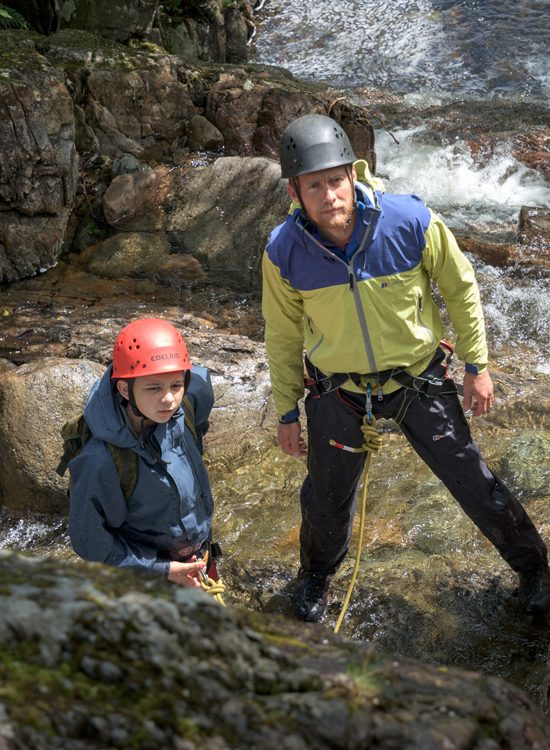 Our Trustees
Leo Houlding joined The Outward Bound Trust as a Trustee in 2017. Leo pushes the limits of exploratory adventure by taking the ultimate in extreme sports to the most extreme environments. Leo has become an ambassador for the younger generation of climbers and has been called one of Britain's top ten adventurers by The Telegraph. You can read more about our Trustees here.