Following the successful and memorable events for alumni returning to Eskdale and Aberdovey over the course of 24 hours in the summer, a group of 24 Ullswater alumni returned to the Lakes in the brisk late-October air to rediscover their unique and impenetrable connection to Outward Bound.
Guests met with instructors and the Head of Centre, went on a full tour of the Centre and also took a power boat across Ullswater to see the facilities at Outward Bound Howtown. Guests looked through archive materials and their own records, which brought memories and a sense of a unique shared experience to the fore. There was the opportunity to observe current groups on activity and attend and contribute to their end of course presentations. As well as eating and reminiscing together, some (very brave!) guests completed a jog and dip in some very inclement conditions! There was a great feeling of community in the group, which included, unbeknown beforehand, 2 gentlemen from the very first Ullswater course in 1955!

Like in Eskdale and Aberdovey, there was incredible participation from alumni, who quickly rekindled their OB spirit, joined in active discussions and were invited to consider supporting future generations of Outward Bound beneficiaries through a Gift in their Wills.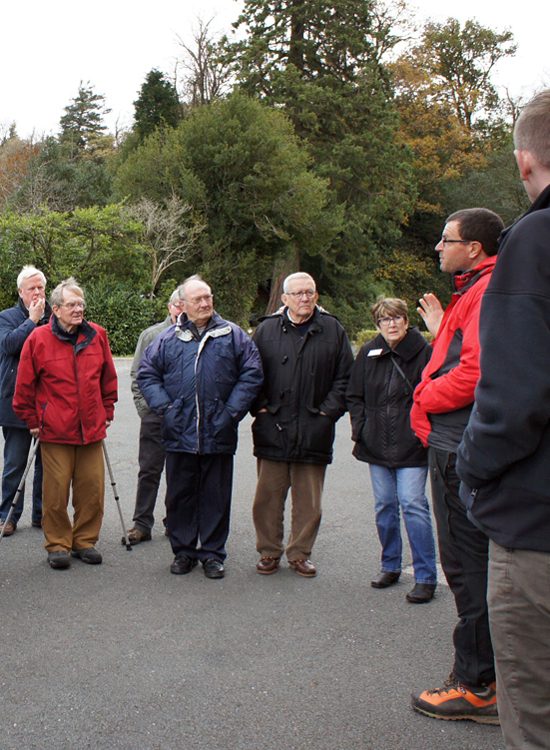 Stop Press!
The events have been developed to enable small groups of alumni and their guests to re-live and remember their time at Outward Bound; juxtaposed with learning about the impact of The Trust today and our plans for tomorrow – 4 events will take place in 2019:
Eskdale (16/17 May 2019)
Ullswater (20/21 June 2019)
Loch Eil (19/20 September 2019)
Aberdovey (24/25 October 2019)

To register your interest, please contact Dylan on 07841 462 146 | dylan.carroll@outwardbound.org.uk