Outward Bound has been offering former course participants a unique opportunity to return to their Outward Bound Centre for 24 hours.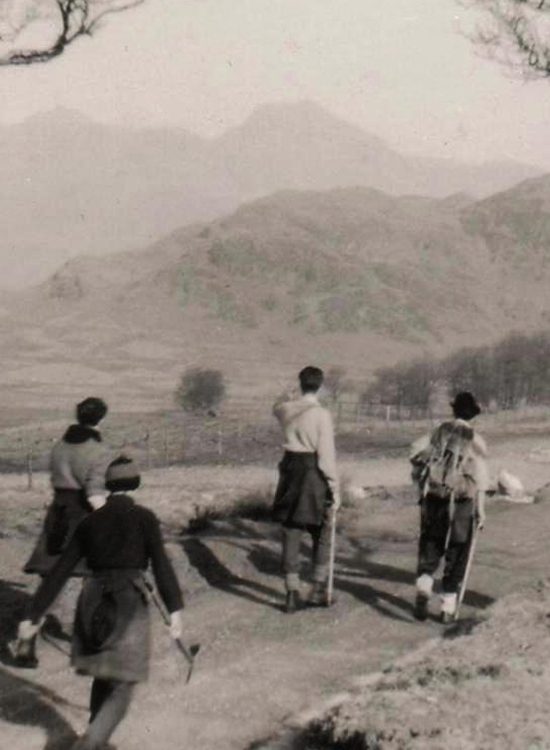 Having successfully ran events at Eskdale and Aberdovey, this year, Ullswater will be the final centre to take part, in October. The event will give alumni an opportunity to revisit the place that transformed their lives with others who share a common experience.
The 24 hours will include optional activities, a tour of the Centre, a chance to view archive materials and watch other groups in action, as well as having a space to reflect and reminisce and learn the impact of Outward Bound today. We will eat together (evening meal will be hosted by a special guest), but stay close by. To provide a special, warm and nostalgic environment, spaces are limited to 24 and partners are welcome.
Don't miss out - the next event will be:
25-26 October 2018, Ullswater, Lake District
Express your interest
The next event will take place at Ullswater on 25th/26th October 2018 and feedback and demand, events will be replicated at centres in 2019. To register your interest, please contact Dylan on 07841 462 146 | dylan.carroll@outwardbound.org.uk
Join our mailing list
We'd love to keep in touch with you and share our latest news
Alumni Community Hub
Outward Bound Alumni was launched in 2009 as a way for The Trust to reconnect with our former participants. Over 4,000 people have now made contact with us and with each other. If you are part of our alumni we'd love to hear from you!