Back to our blog
One of the most influential experiences I've ever had
Charlie (14), Serious Adventure participant - Aberdovey 2018
Outward Bound is definitely one of the most influential experiences I have had. All the activities require you to push yourself mentally and physically. The main factors that decide your team's success are without doubt teamwork and the relationship you create with your peers.
For example, after we had just arrived and put our bags in our dorms, and only three words had been said between us, we were plunged straight into the first challenge, which was The Wall. This challenge tested how well we all worked as a group even when we were all strangers to each other. The end goal was to get everyone over the wall, and people were allowed to support each other, even after they had succeeded as an individual, this helped to bring a rewarding feeling of team spirit in the group.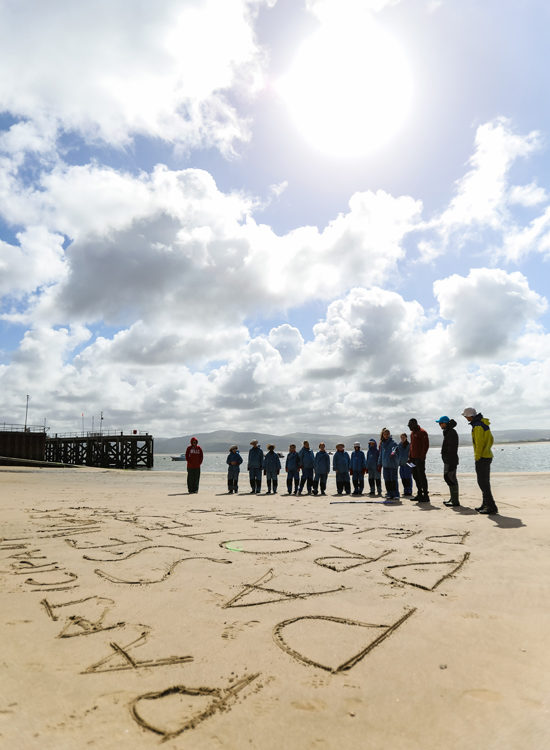 This sense of teamwork grew throughout the week, and we became a more organized and effective team, learning to listen to each other, allowing opinions to be aired, realizing everyone had different skills and qualities and could contribute in different ways when faced with a challenge.
The final expedition tested us to the maximum as to how we could function and achieve as a group. Just two minutes in, we discovered a tent pole was missing, so we had to use our initiative and find a stick when we got to camp, I was worried it would collapse in the night! After breakfast we set out on our main trek; it was 8 kilometers and went over a ridge of Cadair Idris.
The way we had to bond as a team was crucial and as stamina varied across the group, so we nominated a leader to listen to everyone's views and coordinate breaks. The scenery in Wales has got to be one of the best there is as it took my breath away the whole journey. It was funny seeing everyone asleep on the train!
I found the whole experience totally rewarding. I had to push myself constantly and at times I was out of my comfort zone. The transferrable skills I have taken away are understanding the importance of team work and leadership skills; I know that this will put me in good stead for the future. I made some great friends whom I am still in touch with.
It was fantastic meeting so many different kids my age, all from different parts of the country and different backgrounds. I feel that I have grown as a person and am so grateful to the amazing instructors who were inspirational, patient, kind and good fun. I will definitely be coming back next year!