Back to our blog
Building confidence and facing my fears with Optima Systems and Outward Bound
Josh, Optima Systems apprentice
My Outward Bound Trip
When I first started my apprenticeship at Optima Systems, I was informed that it included a trip to the Lake District which I was kind of excited about but at the same time, was a little nervous about as it was a long journey from where I live.
I started to plan for the journey in early October when I got the email asking us if I wanted to sign up for it. It was exciting as I had no idea what I might need or what I would be doing.
The start of an adventure
I got on to a train at Three Bridges and after about 3.5 hours on the train, I arrived at my destination, Oxenholme Lake District railway station around 14:00hrs. I got off the train and walked towards the entrance of the train station thinking that there should be a coach or bus already there but there wasn't. So, I waited for a bit and then I noticed there was a couple of other people waiting as well and as the time went on, more and more people were waiting there with me.
Eventually, I realised that they might be on the same trip as me! The coach finally arrived and I was so tired I fell asleep on the bus.

Accommodation and meeting my team mates
When we reached our destination [Eskdale], it was dark so we couldn't see much but we were pretty much in the middle of nowhere. I got my bags and went to the reception and was given a room key. I was hoping that I had my own room but as it turned out I was lucky to share it with another apprentice called Gareth who was a great guy.
After unpacking, lots of us met up in the lounge and everyone kind of got used to each other and had our dinner. After eating dinner (their lasagne was good), we sat in a circle and each person in turn, shared something about themselves with mine obviously the most insane one (I have 11 cats). We then went to the common room for some after dinner drinks and socialising, but I headed off to bed at a decent time as I knew I was going to be up early in the morning.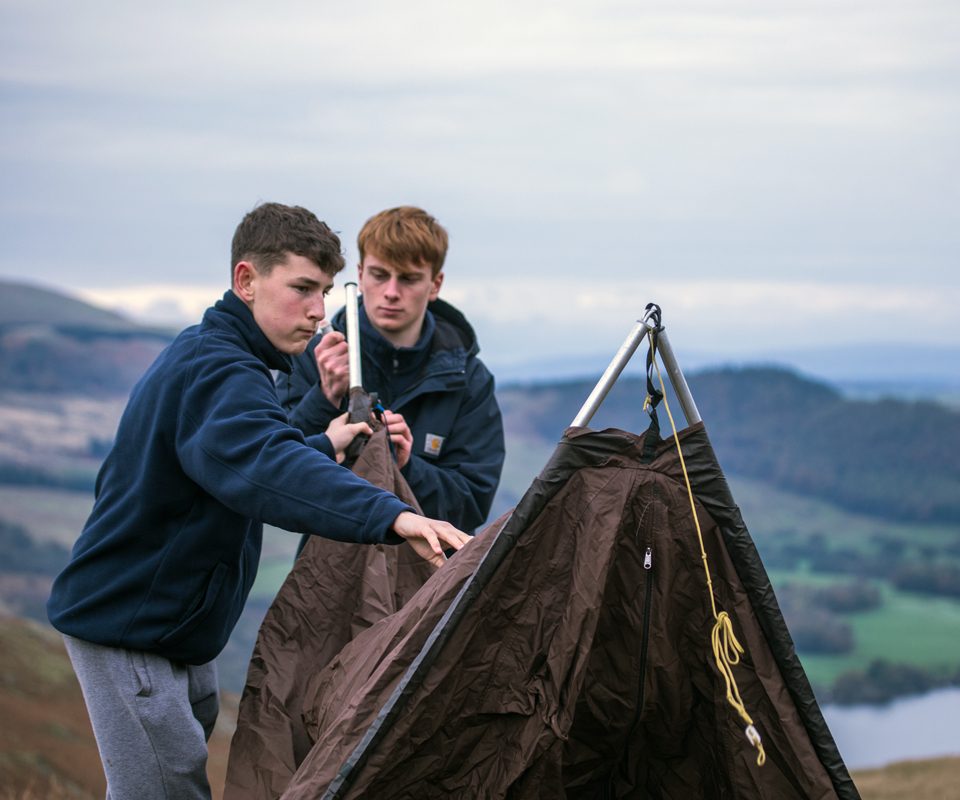 Team bonding activities
This is the part that everyone is looking forward to reading about. Let me warn you first, if you are not an early bird, don't stay up too late. I would say that I skipped breakfast because I didn't want to eat anything, but it was more that it was too early for me to eat.
At around 09:00, it was time to meet up with Andy, our trainer/coach. We had an introduction session again and did a couple of exercises. (Pretty much about what company we work for and how well we were and so forth). Not to reveal too much for any new apprentices that we may have or anyone reading it who will be attending the trip, let's just say the first day may not be as physical as you expect it might be, but the second day is and will be more exciting.
Back on track, we did some activities using hoops and another exercise with number cards. After that we got to build a tower with boxes, but it was more exciting than the previous activities as this time it included the builder being in the air.
During the evening we did some treasure hunting which was quite fun. One of the most important things at the end of the day was that I had to write a summary of the day.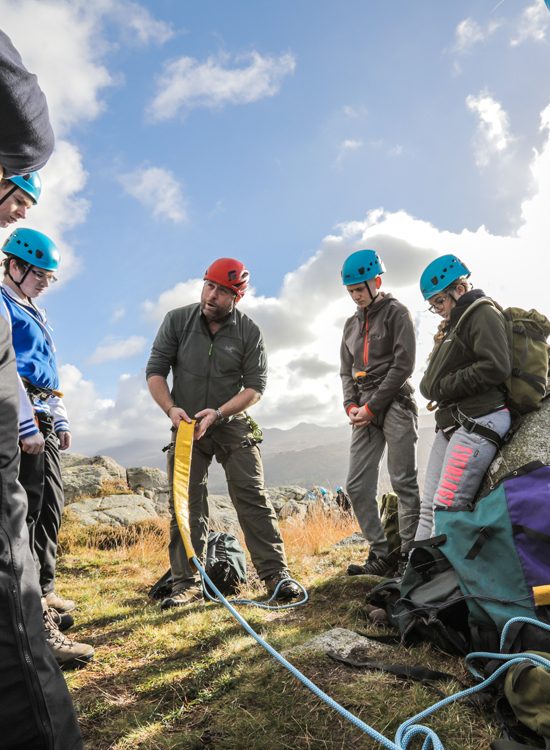 Testing my own abilities and working as a team
The second day was more exciting. Just, so I don't reveal too much for future participants, we hiked or scrambled which I found very tough but was good fun. We then did some abseiling, I will admit, it was the scariest moment of my trip but was worth it.
The best part of the day was that we had to make the journey back in the dark by ourselves. There were moments where we got lost but eventually made it back in one piece. Luckily enough for me, I was the only person with a signal there, so I got to listen to some music (Love you Three!).
Business simulation
On the third and final day we did a business simulation. We started off with some money and had to use it to make more money to buy materials to build something that would float and be able to carry six people and some cargo. (At this point I realised why they ask if you can swim 50m!). We did alright at first but eventually ran out of time and money, so we had to declare ourselves bankrupt and do a session of evaluation as to why we failed.
The time to say our goodbyes was approaching, everyone in our group went different ways, some had their own cars, the others such as myself were on the bus getting ready for the return journey.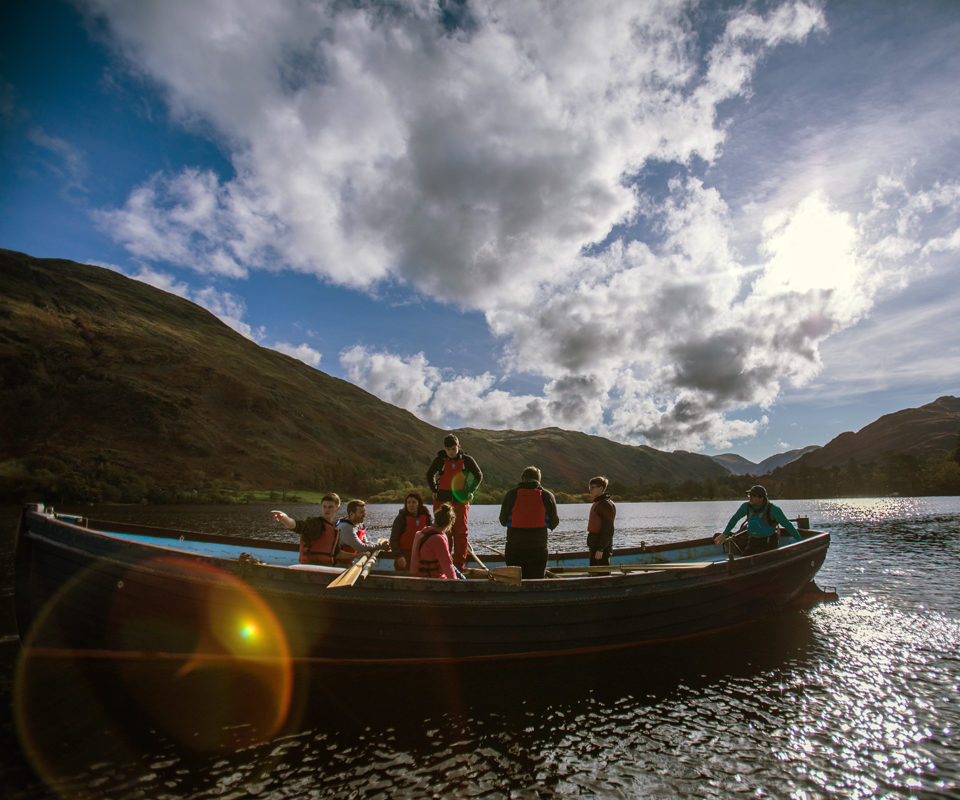 Conclusion
Going on the Outward Bound programme gave me a lot of experience such as building confidence in doing things for the first time, facing my fear (heights!) and as well as make friends with other GK apprentices. This trip also let me try out something new that I haven't before such as abseiling which was fun and if I was asked to do it again, I'll do it in a heartbeat (maybe not as high as I was back on the trip). It is an experience that will be in my memory forever as I met the most amazing team in the world. Although we failed on the last day, everything we did was worth it and best of all, we had fun.
Note to future apprentices or anyone going on an Outward Bound trip, if you go during the winter pack warm clothes as it was VERY cold! Oh, and don't bother buying any outdoor clothing as they supply you with it all. You can bring your own, but they had very strict standards, so I didn't get to use most of the clothing I had bought, although I did use my gloves. My boots were apparently not sturdy enough so had to use theirs.