Back to our blog
Leading children's charities come together to achieve greater impact for young people
CCHF All About Kids announced in March 2018 that it will make a deed of gift to The Outward Bound Trust, bringing together two charities with a combined heritage of over 200 years and helping more young people from diverse backgrounds to realise their potential.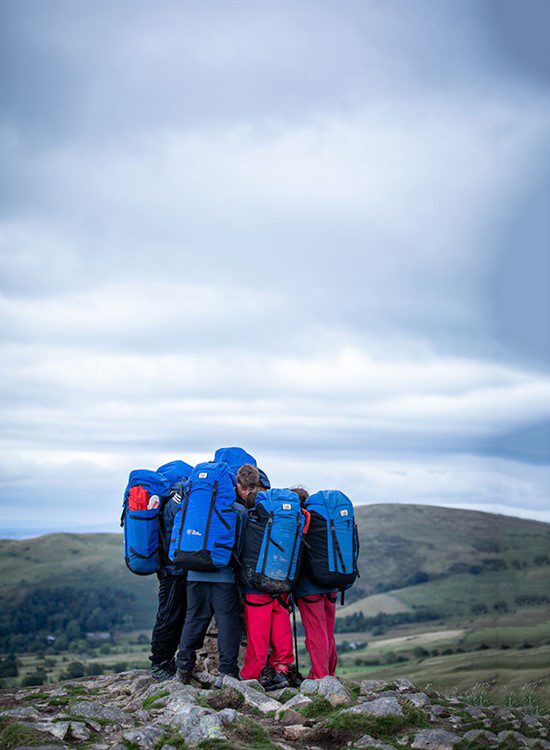 Through this deed of gift, the organisations will be able to better achieve their mission of engaging with young people from broader age groups, a wider geographic area and more diverse socio-economic backgrounds – allowing them to have a greater impact on young and future lives.
Lydia Davis, CEO of CCHF All About Kids comments: "Our decision to make a deed of gift to The Outward Bound Trust is a natural next step on our organisation's journey. The Outward Bound Trust was selected due to its clear goals and ethos which are shared with CCHF, and the organisation's strong commitment to helping young people learn and grow through wilderness adventures in the UK's most challenging landscapes."
Whilst CCHF will cease to exist in its current form, two of the charity's trustees will join The Outward Bound Trust board in order to help ensure continuity and sharing of expertise. Their legacy will also live on through an expanded unrestricted bursary programme for children from disadvantaged backgrounds which will be named The Outward Bound CCHF Bursary Fund.
Nick Barrett, CEO of The Outward Bound Trust adds: "This is an exciting new step in the history of The Outward Bound Trust and we are confident that the move will bring significant benefits to the organisation and to the young people we engage with. CCHF have a long and impressive history of delivering positive results for young people, and we welcome the opportunity to help them continue this work for many years through their deed of gift to The Outward Bound Trust."
The contribution from CCHF funds will be used to finance bursaries for young people on Outward Bound programmes through the Outward Bound CCHF Bursary Fund and for property investment. This funding will allow the charity to grow and expand, helping achieve The Outward Bound Trust's goal of reaching over 30,000 young people a year by 2020.
The funding will also enable The Outward Bound Trust to fulfil their plan in the next 12 months of acquiring a brand new centre in a new location – leading to an additional 7,000 extra places a year for young people.
For more information or to discuss programme places, please contact enquiries@outwardbound.org.uk