James Mundell, Headmaster of Giggleswick Junior School in North Yorkshire, tells us how they use outdoor adventure as part of the school's repertoire.
Giggleswick School is an independent co-educational boarding school in Giggleswick, near Settle in North Yorkshire. It is a relatively small school with 80 pupils in the Juniors and 360 in the Seniors, including some boarders, mostly at Senior level.
WORKING WITH OUR CORE VALUES
Our school's core values include participation, respect and excellence. We foster independence in our pupils and encourage outdoor education and adventure. Because we have small class sizes, staff really know the pupils and can plan for individual needs.
Pupils gain confidence in speaking and answering as there is no opportunity to fade into the background in a small class. Another strength is the community feel we have developed, where parents, pupils and staff work as a partnership team. I believe that the combination of our size and rural location, our core values and the fact that we are lucky enough to have specialist staff, means that we offer a wrap-around holistic experience for our pupils.
Participation is key: every child sings in the school choir and we offer a broad curriculum that includes drama, design, music, art, computer studies and a range of sporting activities, all with a child-led emphasis.
Respect is fostered by strong pastoral support during an extended school day, and by our tutoring system that builds on these foundations to instil pride, compassion and independence in our pupils. Pupils are incredibly tolerant of each other and we have a very low incidence of behavioural concerns. We encourage children to strive for excellence and go beyond what they feel they are capable of to fully develop their potential.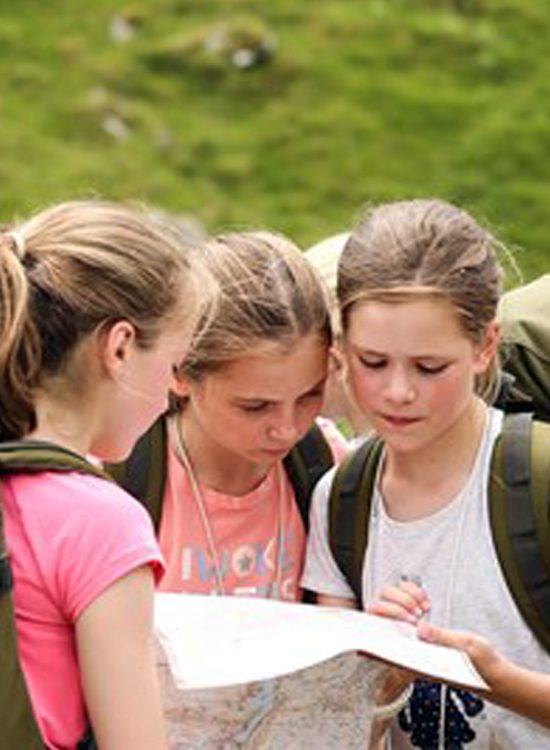 Holistic Approach to Education
So, it really is the highlight of their final year in the Juniors and it is a joy to see how the Year 6s enthuse the younger pupils at the post-course assembly they present. Younger children who might be full of trepidation come away feeling excited and impatient to experience the residential course themselves. Like all Heads, I want my pupils to be happy, well-rounded individuals able to fully participate in the life of the school and outside it, and to go on to the next stage of life with confidence.
I have seen for myself how our emphasis on outdoor education helps every child feel valued, independent and confident. The residential course with The Trust develops our holistic approach to education: developing key skills for life in children, and enhancing our aim to nurture the personal development in all our pupils, including resilience, confidence, independence, empathy, and collective ownership, in a carefully planned and delivered environment.