Gary Neville and Tom Kerridge back our call to get more kids outdoors.
Gary Neville and Tom Kerridge join forces with Outward Bound to callout the rise in screen time culture and encourage more young people to get outdoors and enjoy a healthy lifestyle.
On Thursday 13 October, Gary Neville and Tom Kerridge hosted supporters of The Outward Bound Trust at the Stock Exchange Hotel in Manchester. Together they were interviewed by BBC Broadcaster Nick Robinson, sparking conversations around the importance of the outdoors and healthy living as a way of setting young people up for success.
Gary and Tom's conversations supported our campaign for more green time and less screen time for young people. Born out of a concern that the average young person now spends around 5.5 hours a day on a screen - compared to barely 1 hour outdoors. This means many of the UKs children spend an equivalent amount of time outdoors to Britain's prison population.
During the evening Gary also offered a peek into his career on the pitch before hanging up his boots in favour of the boardroom. He reflected on the challenges he faced on his journey to becoming a professional footballer, and how overcoming these led him to develop strength and resilience which helped his transition into business.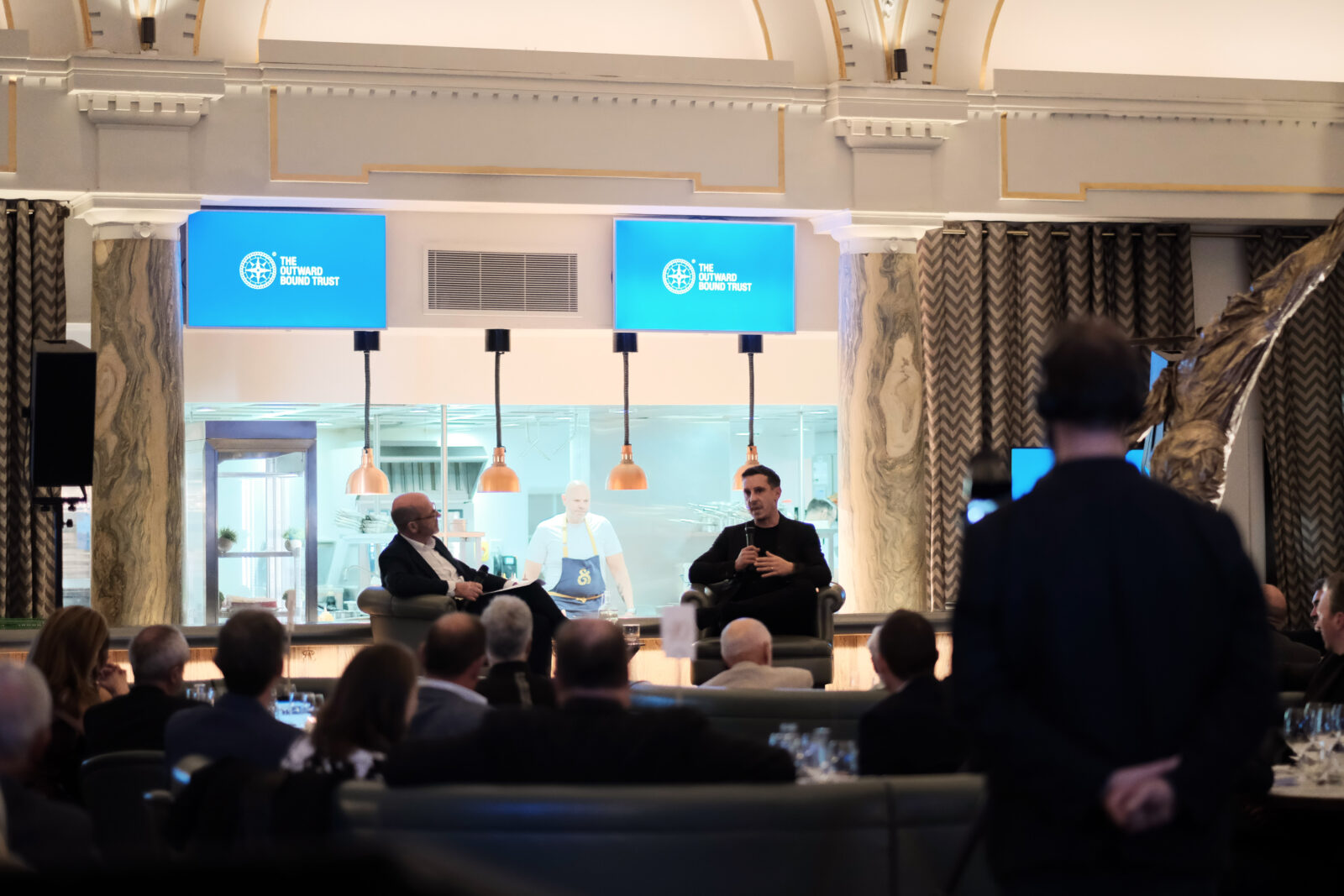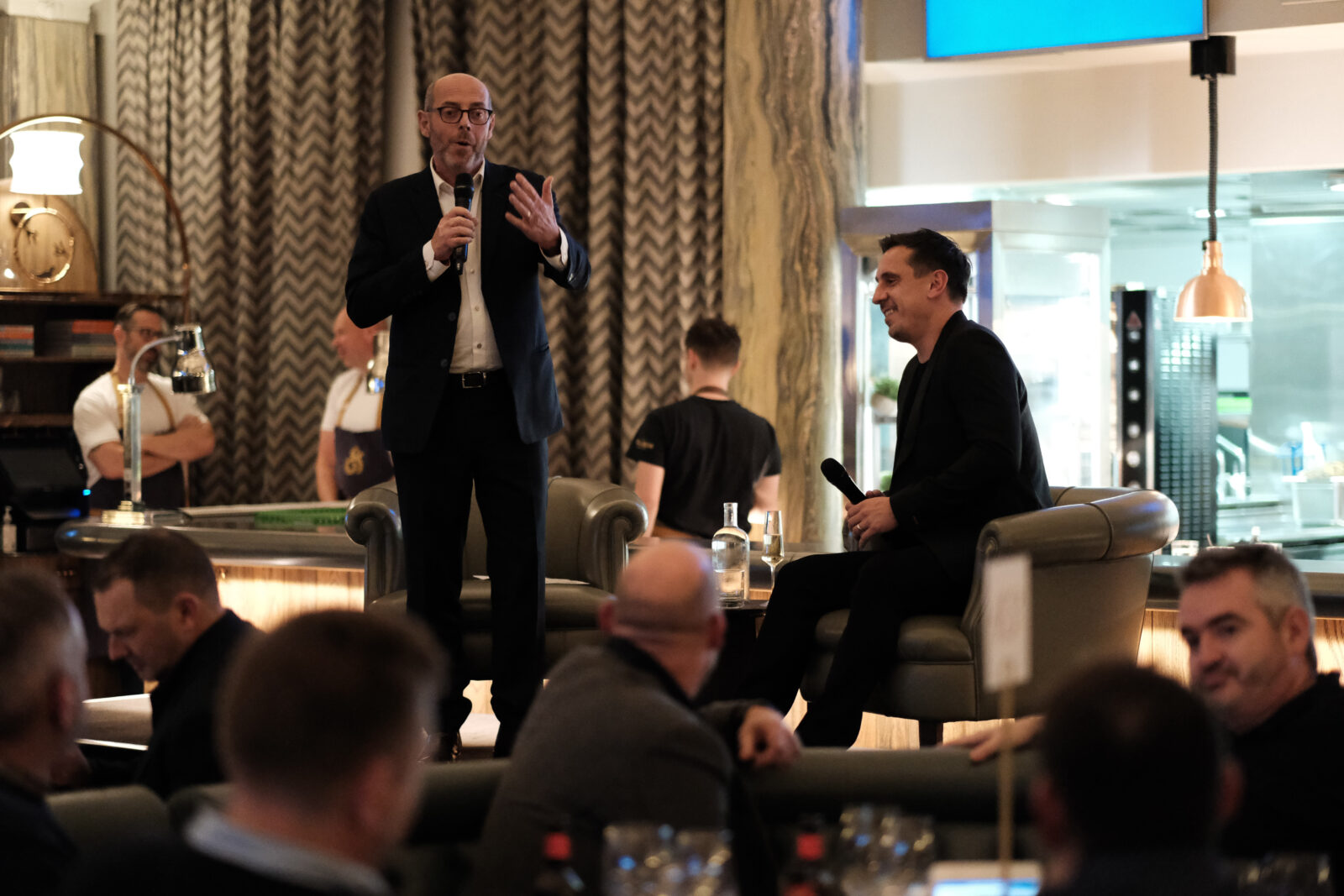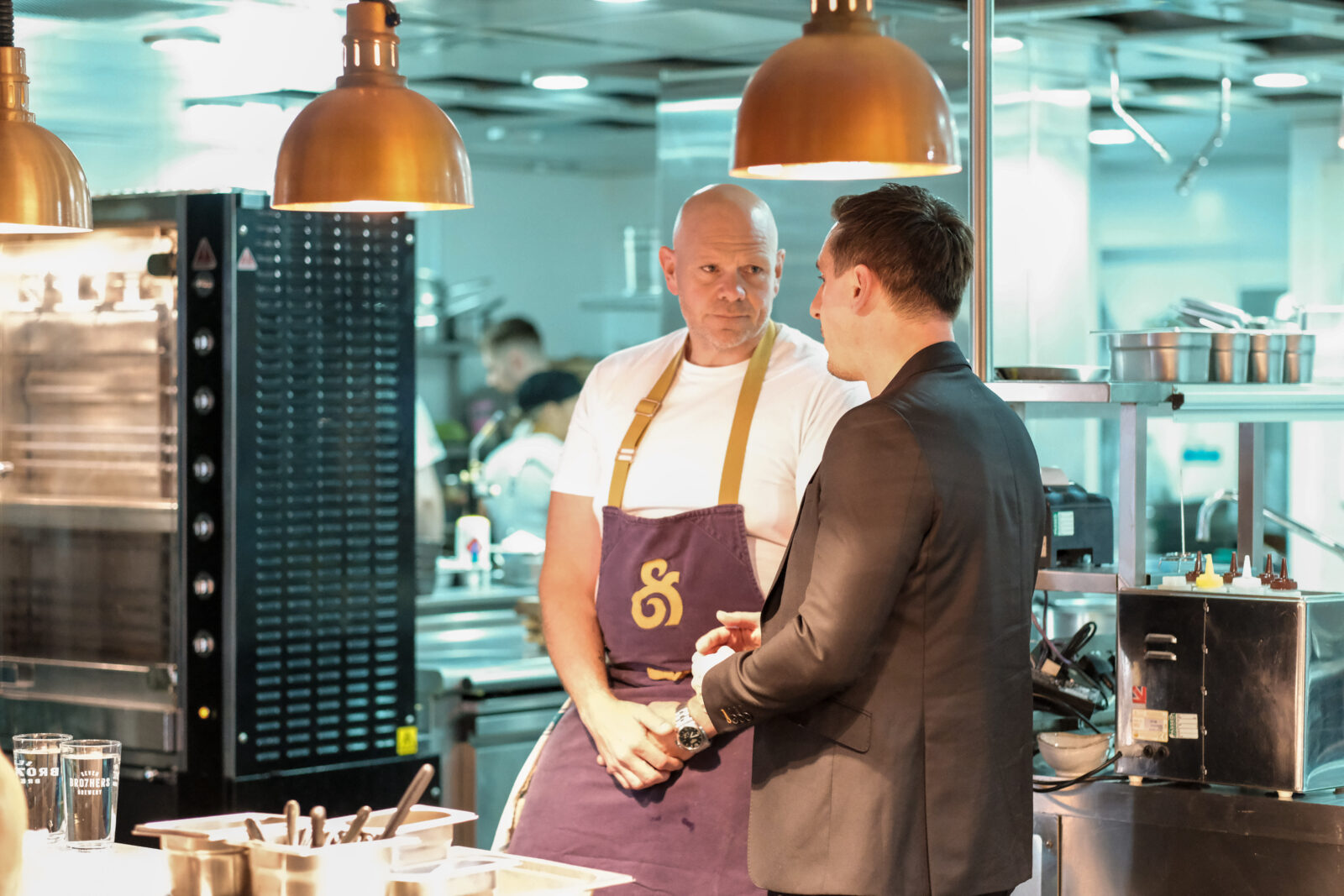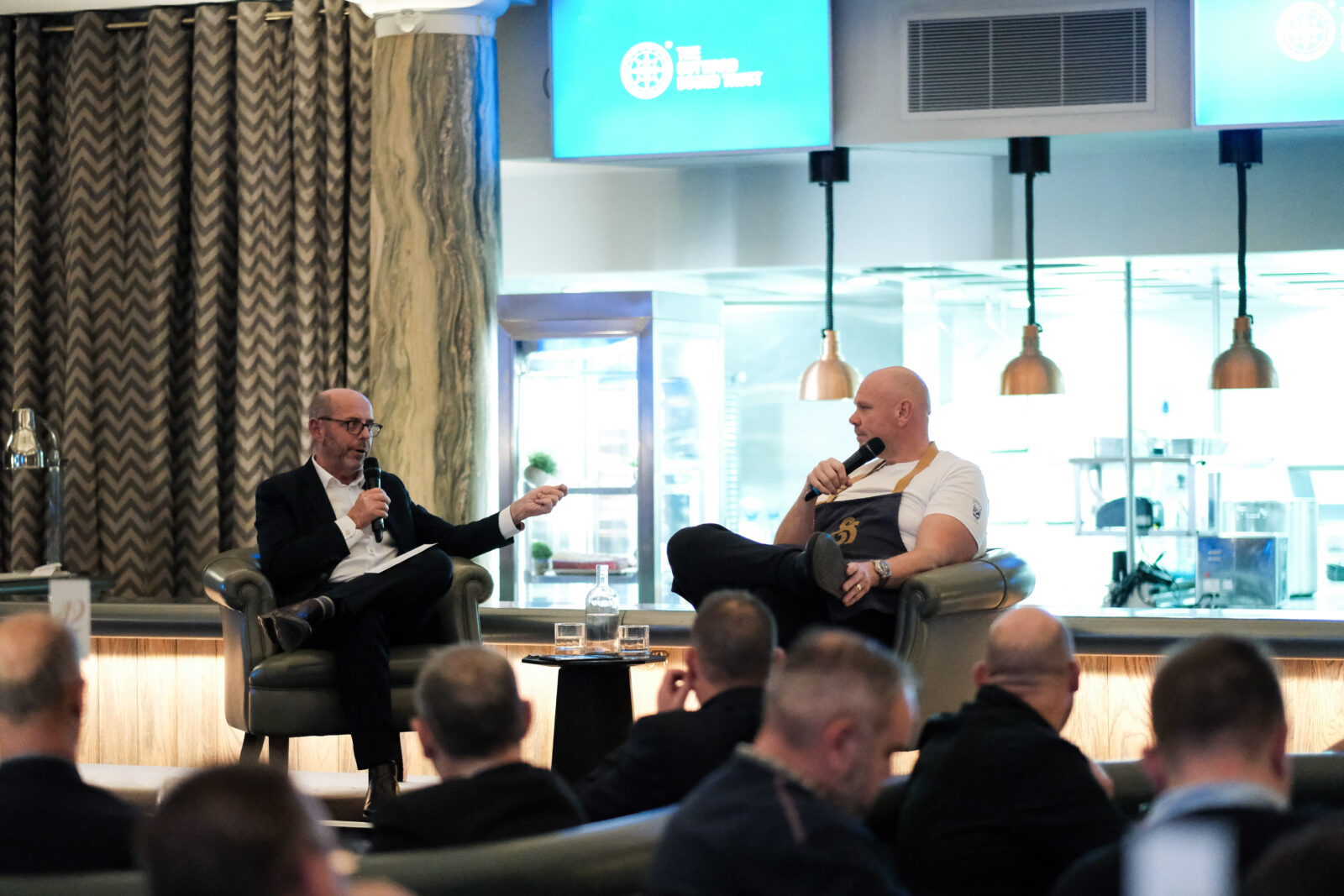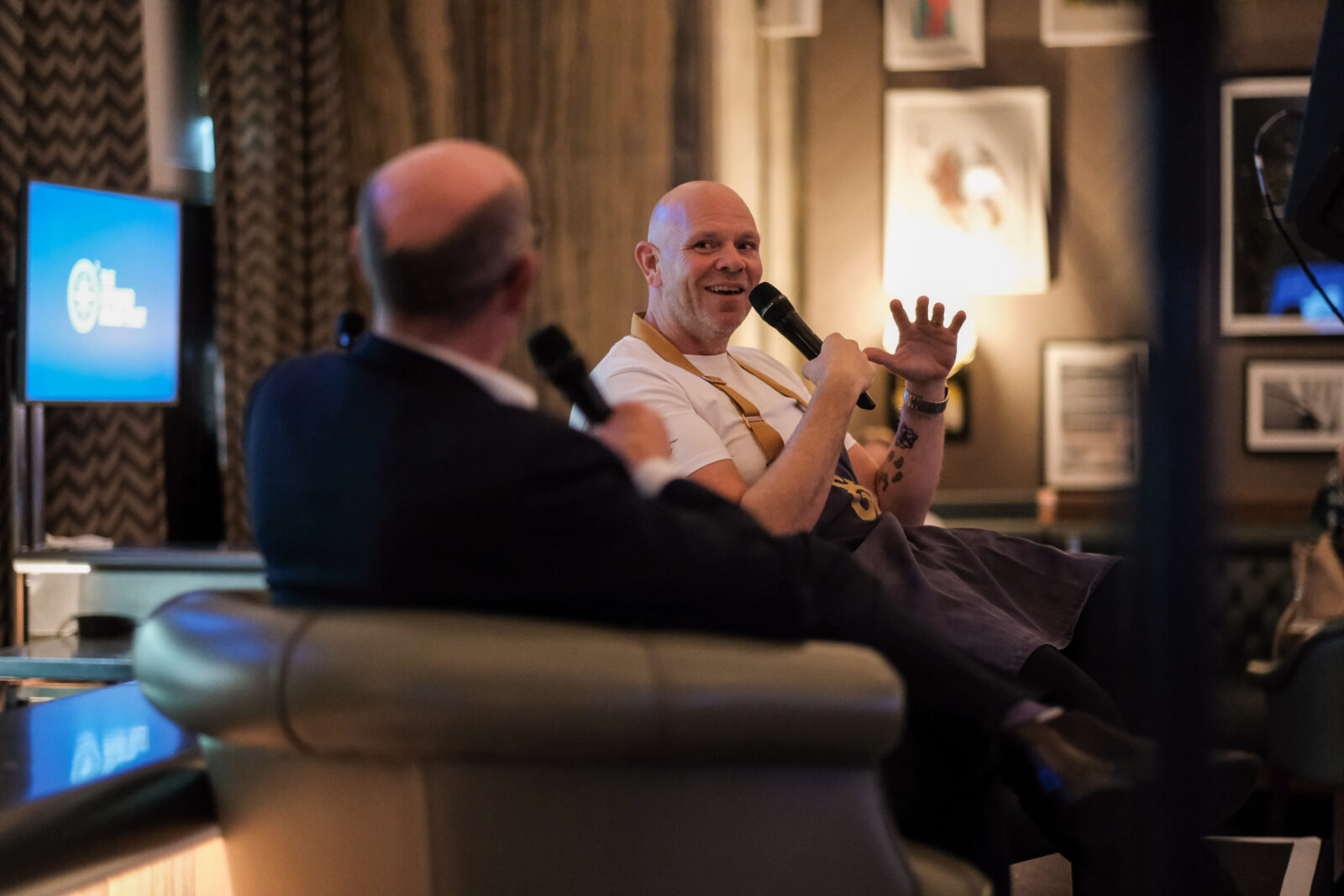 Tom, meanwhile, highlighted his own campaign alongside likeminded celebrity chefs against child food poverty, as their fight to extend the provision of free school meals across the UK. He also spoke about his rise to the top of Britain's dining scene, and the grit and determination he gained along the way.
As part of the evening, guests also enjoyed a three-course dining experience at Tom's Bull & Bear restaurant, raising approximately £150,000 to support young people attending Outward Bound courses.
Our mission is to inspire young people so they can achieve more than they ever thought possible. Funding disadvantaged and underrepresented communities from across the UK to experience Britain's wildest places. Their courses challenge participants to never give up, to change their perspective and to learn the most important lesson they could ever learn: to believe in themselves.
Back our campaign
Join us in our campaign to get more young people outdoors and away from their screens.
Support us
There are many ways to support us, either as a corporate supporter, individual donor or taking part in our fundraising events.