The great outdoors is the perfect place to inspire pupils to achieve more. The Outward Bound Trust has residential centres throughout the UK, welcoming young people from schools, colleges and youth groups.
Outward Bound outdoor adventures work to improve the confidence of young people, encouraging them to believe in themselves and their abilities.
David Young, Head Teacher at Wester Hailes Education Centre in Edinburgh, recently took 36 pupils on an Outward Bound trip. Throughout the process, he has learnt that improving pupils' prospects takes more than school-based learning.

"Education isn't always what's going to happen in the classroom," stresses David. "It's always best when a teacher, or group, are helping young people and that's the bit of the Outward Bound that's been significant for us."
EXPERIENCE
Outward Bound uses learning and adventure in the wild to motivate both pupils and teachers, and to build those meaningful connections that David has seen, he says: "We got the full experience, the instructors and the team with them were exceptional."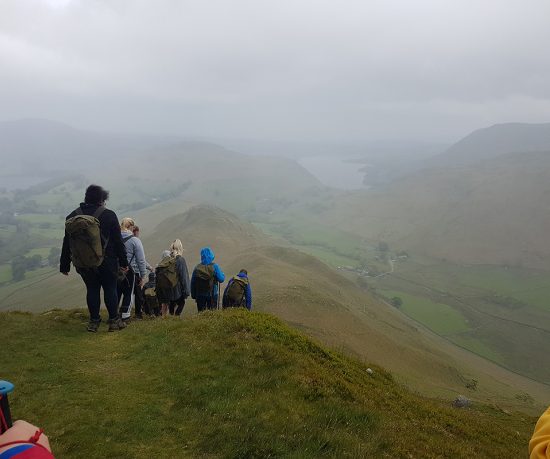 Highly skilled and dedicated instructors are essential to the success of Outward Bound residential courses. Through fun activities like rock climbing, canoeing and gorge walking pupils can challenge themselves while developing life skills.

"There's that sense of a growing culture of could we do more? Saying I think I can do more than before these experiences," explains David.

"Thinking I can manage my school work, I can manage to be on time, I can manage my classes: there are those indicators coming through and so there's a positive influence on self-esteem."
OPPORTUNITY
Improved self-esteem is just one of many benefits of an Outward Bound trip. Pupils are taught to build their confidence, improve their emotional wellbeing, relationships, resilience and their understanding of the natural environment.
"It's visible from start to finish, it's incredible how they were able to do things in a rigorous and systematic way," remembers David. "The benefits are so significant to wellbeing, so significant to resilience."
As a charity Outward Bound can provide funding to the schools who really need it to put towards their course. This financial assistance means that these opportunities are available for all pupils, from all backgrounds.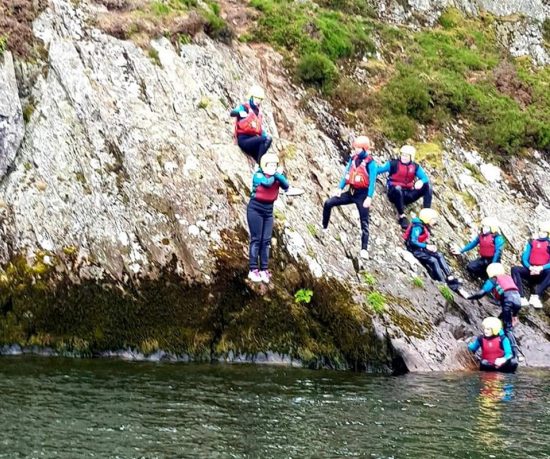 "We're so passionate about giving the same opportunities to pupils from advantaged and disadvantaged areas," stresses David. "One of the main themes is that if you have a sense of your physical and mental wellbeing being right, you can achieve so much in terms of learning development and growth."

Something as simple as keeping your shared bedroom tidy, or sitting down for a meal with your friends and teachers can have a positive influence on pupils. During a residential stay, pupils take responsibility for their own actions, providing a solid foundation for a positive mental wellbeing.
RESIDENTIAL
Teachers are essential to the success of Outward Bound trips and can attend residentials for free. For every 12 pupils that attend a teacher or support worker is welcomed with them.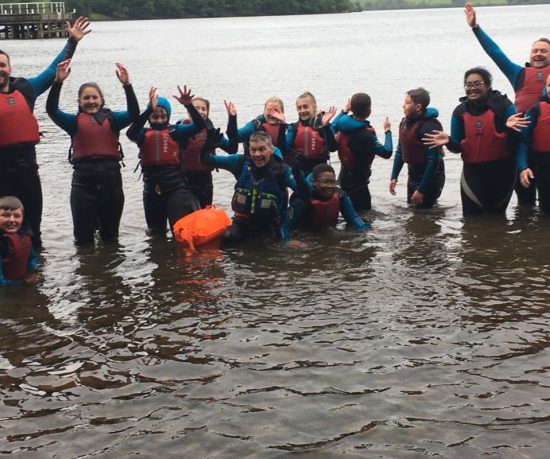 For David, this has meant the number of pupils going on Outward Bound trips has grown every year, he explains: "At first when we did it, it started with a group of 12 kids and one teacher, now at the last residential we had five teaching staff away.

"The staff are now so keen to be part of what Outward Bound is and its organisation, so that's been really positive."

Now, David would recommend that teachers getting involved try the programme first. "Let [teachers] experience it and they'll come back with a sense of doing something special for the children through Outward Bound," emphasises David. "It's about giving kids the best outlook.

"You have people talk about partnerships all the time, but we've got a genuine partnership with Outward Bound that I'm proud of."

The only thing left is to decide which Outward Bound centre will be the location for your pupils' next adventure.
Interested in finding out more about Outward Bound and how we could work with your school? Sign up to one of our next free taster courses.
This article originally featured in Teachers' Resource Magazine.