Our Loch Eil Outward Bound centre is set in the magnificent Scottish Highlands. If you're looking for a new spot for your next residential or learning programme, here are just a few reasons why you should go to Loch Eil.
1. Be part of the Outdoor Capital of the UK
Loch Eil sits in the heart of Lochaber, which is dubbed as the 'Outdoor Capital of the UK' for its adventure playground. You don't get an accolade like that for nothing!
2. Canoe along the historic Caledonian canal
The canal was built by Thomas Telford in the 1800s to provide fast passage for the fleet from the east to the west coast of Scotland.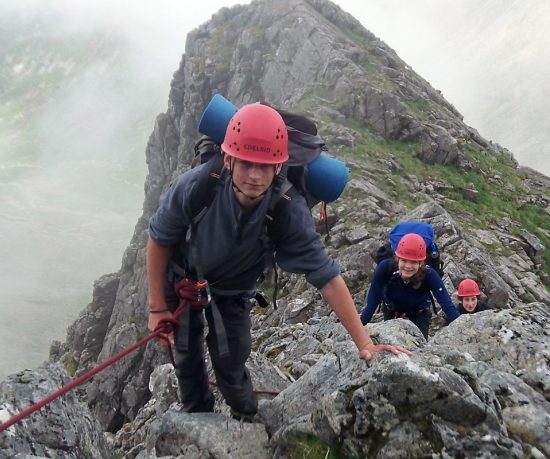 3. Climb the highest mountain in the UK...
...and tackle a few Munros, which are mountains in Scotland over 3,000 feet. As well as the mighty Ben Nevis there are another four Munros close to Loch Eil that can be conquered.
4. Feel the haunting history
Loch Eil is the site of a famous Scottish battleground. In 1654, Sir Ewen Cameron of Lochiel bit the throat of an English officer during a heated struggle!
5. Have a real winter adventure
We still get plenty of blue sky days in winter, a perfect backdrop for dramatic winter walking in the Highlands.
6. Find the Loch Ness monster
Okay, so you may not actually see an actual monster, but our centre is close to two of the deepest lochs in the British Isles: Loch Ness and Loch Morar. Both are over 1,000 feet deep.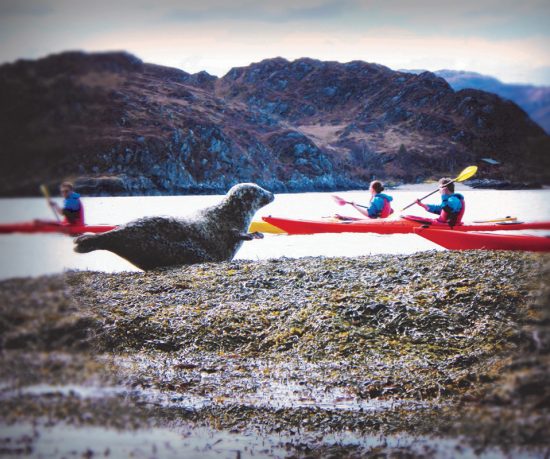 7. See incredible wildlife
Groups have seen otters, red deer, eagles, buzzard, seals, porpoises, and even the occasional whale! If you come in the summer, you may also see basking sharks on the West Coast, a Special Area of Conversation.
8. Trek in a Geopark
Loch Eil is near to Lochaber Geopark, where you will see lots of geological and geomorphological features. Ben Nevis itself is an example of a caldera structure, which occurs when the roof of a volcano collapses into the hollow magma chamber underneath
9. Spot the Hogwarts Express
Also known as the Jacobite steam train. The famous Harry Potter viaduct scene was filmed at Glenfinnan, close to the gates of Loch Eil.
10. Tackle gorges in nearby Glen Nevis
Glen Nevis is also home to the magnificent Steall Falls, the UK's second highest waterfall after Eas a' Chual Aluinn. Its water plummets 120 metres and is spectacular in both its scale and force.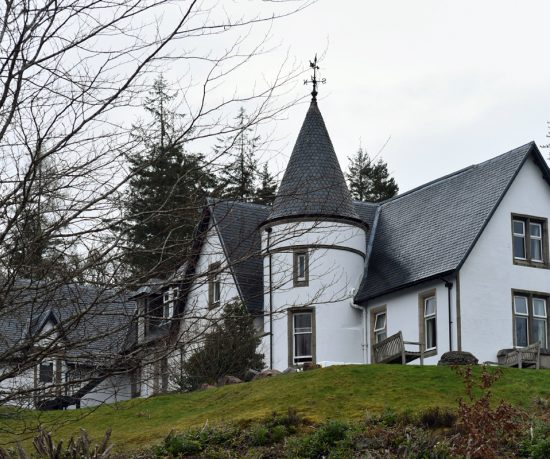 11. Stay in a former shooting lodge
Loch Eil was built in 1885 and owned by the Chief of the Clan Cameron. The lodge was occupied by shooting tenants until it was requisitioned by the army in 1939 as a base to train soldiers.
12. Gaze at millions of stars
The Scottish Highlands has some of the largest expanses of dark sky in Europe, making it perfect for a spot of stargazing. On a clear night you can see skies peppered with stars, distant planets and streaking meteors.
13. Go BIG or go home!
Big mountains + big lochs = big adventure. There are so many places to explore. Groups can explore iconic Glencoe, camp overnight at Smirisary or Peanmanach, or paddle around Castle Tioram towards Ardnamurchan, the most westerly point in the British mainland.