Dormant Assets fund to support more young people to enjoy time in the outdoors.
As part of the Access Unlimited coalition we welcome the recent government announcement that young people learning in the outdoors will be one of the key causes to benefit from £892million of dormant assets funding in England.
The government announced on 7 March that dormant assets funding in England will continue to be available for the provision of services, facilities, or opportunities to meet the needs of young people.
Specifically, they have added that outdoor learning was highlighted as a particular theme within the consultation and noted it's importance to young people.
We now look forward to working alongside our Access Unlimited partners and the Dormant Assets Team on how funding can support more young people to have time in the outdoors.
The announcement follows lobbying by the coalition of not-for-profit school residential and educational providers including The Outward Bound Trust, Scouts, Girlguiding, Field Studies Council and the National Parks, which is led by YHA (England & Wales).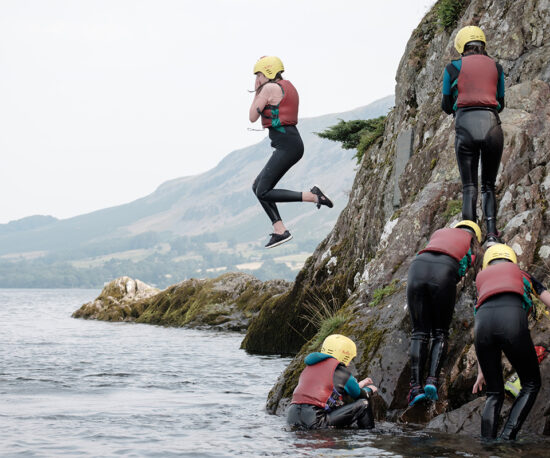 Access Unlimited responded to the Dormant Assets Fund Consultation last year in which the government invited specific views on the four causes.
As part of our response, Access Unlimited requested investment in the outdoor learning sector to create sustainable, accessible and equitable provision that improves outcomes for young people. Specifically, we requested funding for:

bursaries to make outdoor learning experiences cheaper or free at the point of access for young people who live in areas of deprivation.
capital investment in outdoor centres.< the development of 'hub and spoke' equipment hubs to enable more new groups and those in areas of deprivation help give young people access to the outdoors.
the creation of a sustainable workforce and volunteer pipeline.
supporting schools and youth programmes to ensure there is better access outdoor education.
Within the consultation, youth came through as the cause with the broadest support, with the highest proportion (47%) of respondents ranking youth as their first priority, ahead of community wealth funds, financial inclusion, and social investment.
Welcoming the announcement, our Chief Executive Martin Davidson, commented:
"I warmly welcome the Government's announcement that the Dormant Assets Scheme will continue to focus on meeting the needs of young people, including through the addition of outdoor learning experiences. The social and emotional development of young people has been significantly impacted by the pandemic. Outdoor learning experiences have a proven track record of helping young people develop confidence, social skills, and emotional resilience. Inspired, confident and resilient young people are the future of strong and flourishing communities and so the investment in outdoor learning experiences is very important."

Our Access Unlimited partners added:
James Blake CEO, YHA (England & Wales) - "The announcement that young people and outdoor education will benefit from the dormant assets funding places a marker in society as to the value of this work. I am delighted that through this stream of funding for the sector we can work towards ensuring that every child and young person has access high quality learning and residential experiences in our National Parks and AONBs."

Ben Sundell, Head of Policy and Public Affairs, Scouts - "We are really pleased to see the outdoors sector included as one of the four named causes under the Dormant Assets 'Youth' funding stream. There are many benefits to accessing the outdoors for young people's wellbeing, confidence and friendship building and this funding could help more young people get outside, learn new skills that will help them on their journey through life and keep the sector sustainable. We look forward to seeing further detail as it comes forward - but this is a very positive move."
Angela Salt OBE, CEO, Girlguiding - "We welcome the government's commitment to using the Dormant Assets Fund to help communities, and are especially pleased to see a commitment to supporting young people. Enrichment opportunities, like those we provide at Girlguiding, are more important than ever. Even before the pandemic, girls and young women were facing barriers that prevented them from reaching their full potential. We know Girlguiding is a fantastic place to help all girls know they can do anything - building their skills and confidence. And vital support for youth services such as ours will mean many more individuals can experience the wonderful opportunities Girlguiding can provide."
Trevor Beattie, Chief Executive of South Downs National Park and who leads on the education portfolio for UK National Parks - "The experience of learning outdoors provides young people with a lasting love of nature and the landscape, building memories that last a lifetime. It is also proven to support health and wellbeing. This decision will make outdoor learning available to many more young people and I am very pleased that National Parks will play a full role in delivering such invaluable experiences."
Mark Castle, Chief Executive, Field Studies Council - "This very welcome announcement has come at a crucial time. Opportunities to meet the needs of young people are under threat from the impact of the cost-of-living crisis and the Covid pandemic. I very much hope that this funding will ensure that opportunities for young people to get outdoors and accrue the benefits of the natural environment are opened up so that nobody misses out on the opportunity.