We are pleased to announce that following last year's successful alumni events at Outward Bound Centres, we will be running them again in 2019. The feedback received from attendees in 2018 was overwhelmingly positive and we are hoping to build on this in the coming months.
Would you like to go back to your OB Centre and relive some formative memories? Whereas this time the 'jog & dip' is optional (but highly encouraged!), you will have the opportunity to take in some optional light activities, have a special behind the scenes tour of the Centre, meet with Centre staff and watch current groups in action.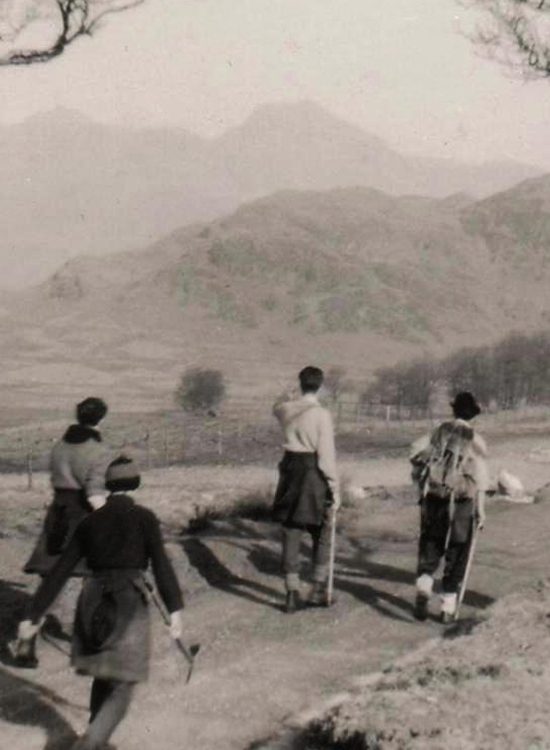 As an Outward Bound alumni, we are offering you the opportunity to spend 24 hours in company of contemporaries at one of our special events, which we cap at a maximum of 24 attendees to create a warm and nostalgic space. You will have the chance to look through archive material, view course reports and reflect on your personal experience whilst learning about the impact Outward Bound has on its participants today and how you might support this. We will eat together (evening meal will be hosted by a special guest) and stay at a nice local hotel.
2019 EVENT DATES
Eskdale 16/17 May
Ullswater 20/21 June
Loch Eil 19/20 September
Aberdovey 24/25 Octob
Events start at lunchtime on the Thursday and end at lunchtime on the Friday. Travel is not included; however on arrival, all food, accommodation and equipment is covered in the cost, which is £149 person.
Book your place online
Places will be allocated on a first come, first served basis; partners and other guests are welcome.