In a wild and remote corner of the Scottish Highlands, 40 remarkable young people set out on an Outward Bound journey like no other. What made this journey truly extraordinary was the participants themselves – a group of deaf young people who refused to be held back by anything.
For these young adventurers, the importance of feeling valued and included in the outdoors is crystal clear. As Mitchell Graham, Youth Service Coordinator for Deaf Action explained: "For many of these young people, Outward Bound is a chance to prove that being Deaf doesn't have to be a barrier to adventure. We really believe in the power of the natural world and that everyone should have the opportunity to experience the beauty and wonder it offers."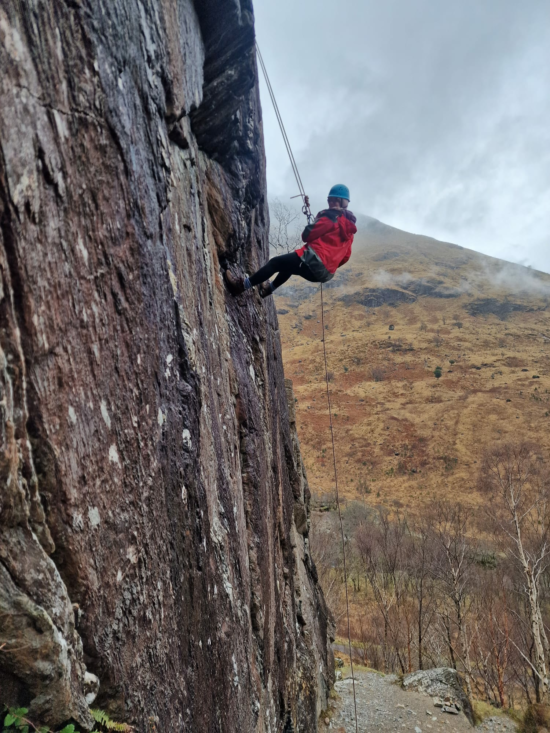 And they certainly proved that. Based out of Outward Bound's Loch Eil Centre, they tackled a raft of challenges, from canoeing and climbing, to an overnight expedition as they camped out under the stars. There were moments of calm, like making pizzas and attempting to catch fish on the stunning shores of Loch Màma. As well as moments of fear, as the young people were asked to remove their hearing aids and cochlear implants, so they didn't get damaged during a cold and wet gorge scramble up Gleann Dubh Lighe. Without these, the campers had to rely on other forms of communication, including British Sign Language (BSL).

But for many in the group this was an opportunity to step outside their comfort zones and test their nerves. The deeper their adventure went, the deeper things got for them all. Working together, they built bonds through trust, belonging, and a real sense of pride in their shared abilities. The buzz was often palpable after each activity, having known they accomplished something truly special together.
The importance of enabling this sense of inclusion is central to Outward Bound's ethos and is something their staff take really seriously. Their Course Director, James Corfe, explained, "We believe everyone has the right to feel valued, welcomed and encouraged to be themselves. The Highlands should be a place for everyone to enjoy, explore and care for."

James' vision for the course was to celebrate effort, success, independence and in particular – deafness. For the young people, that message was particularly powerful. They were able to experience triumphs in natures playground, regardless of their hearing status. And they were only able to pull this off with the support of a dedicated team of Deaf Action Staff, Interpreters and Outward Bound Instructors who understood their needs and were committed to helping them succeed.
But it wasn't just them who made a difference. Morag Skelton, a Deaf Climber and Berghaus Athlete, known for constantly pushing the limits of what's possible, visited the group to deliver a speech that was both inspiring and harboured a call to action. One young person Sydney aged 16 said, "She is very inspiring, amazing achievement and Morag made us feel like we could accomplish anything. She reminded us that our deafness doesn't define us - it's just a part of who we are."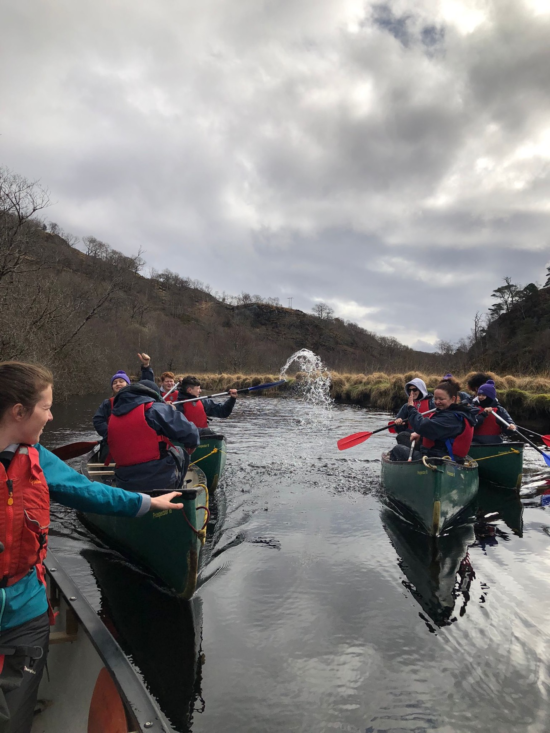 And that's a message that resonated with the whole group. They were able to see that their deafness was just one aspect of their identities, and that it didn't have to hold them back from pursuing their aspirations.
Of course, with them being at Outward Bound it wasn't all smooth sailing. There were plenty of challenges and setbacks along the way, from coping with high winds and damaged tents, to dealing with heavy rain and burst riverbanks. It's fair to say mother nature threw everything she had at them. But that's what makes their experience so rewarding. By taking managed risks and pushing themselves to their limits, these young people were able to develop self-belief, perseverance, and problem-solving skills that will support them to navigate their own journeys into adulthood.
Kristers aged 16 said, "This Camp had been the best experience as a leader, and I feel like I've grown so much over the past few days. I'm more confident, more capable, and more excited about what I can do."
And that's what Outward Bound is all about, creating new experiences and giving young people the chance to discover what they're capable of, to break through barriers, and realise their potential. For these deaf young people, that journey was particularly meaningful, and it's a journey that will continue long after they left the shores of Loch Eil.
Youth Service Coordinator Mitchell, a profoundly deaf BSL user, added: "I'm so proud of what these young people have achieved. They've shown that being Deaf doesn't have to limit you, and that outdoor adventure is for everyone. I hope that their example will inspire others to take on new challenges and to embrace the diversity that makes our world so rich."

In a world that can sometimes feel isolating, this Outward Bound course is a shining example of what can happen when we come together to celebrate our differences and push ourselves to be the best we can be. It's a reminder that, no matter who we are or where we come from, we all have the potential to overcome obstacles and achieve great things.