Clare Balding, author, broadcaster and Outward Bound alumni presented the BBC Radio 4 Appeal on Sunday 16 January 2022 in support of our charity.
You can listen to the Appeal again on BBC Sounds here.


Match funding the appeal
The Hemraj Goyal Foundation generously match funded donations made to the appeal. We asked Anita Goyal, Chair of the Hemraj Goyal Foundation to share their reasons for supporting The Outward Bound Trust.

The Hemraj Goyal Foundation is delighted to support Outward Bound's BBC Radio 4 Appeal by match-funding donations from listeners.
Outward Bound was one of the first charities that our family foundation supported. We believe in empowering children, young people and women to tackle disadvantage in the UK and abroad.
As a teacher I know it's not easy for children and young people growing up today. There are so many pressures on them - from social media to mental health plus all the difficulties during Covid of learning, isolation and loneliness.

But we know that we can equip children and young people with the tools and skills to succeed such as positive mindsets, resilience and other life skills. We want everyone to be able to fulfil their potential and reach for the stars.
That's why the Hemraj Goyal Foundation supports Outward Bound. Everyone should be able to access the outdoor experiences and residential courses offered by Outward Bound and develop confidence and skills for life.
I have seen first-hand the difference Outward Bound's work makes – for individual young people whose lives have been transformed and working together through team-building.

Outward Bound has also helped inspire how the Hemraj Goyal Foundation works with schools. We offer free personal development workshops to schools for their students in disadvantaged areas. The workshops are led by inspirational speakers, people who have experienced and overcome challenges in their own lives, people that students can relate to and who can hold their attention while sharing lessons for life.
Our match-funding for the BBC Radio 4 Appeal aims to encourage new donors to Outward Bound and to raise more funds for its brilliant work while increasing awareness of why it is needed more than ever.
Many more young people from disadvantaged communities will benefit from Outward Bound thanks to your generosity. You can donate to the Appeal here.
Supporting Outward Bound
The Hemraj Goyal Foundation are loyal supporters of Outward Bound. As well as providing match funding for this appeal, they have most recently provided funding for students from The Brittons Academy in Rainham, Essex to attend an In-School Adventure, helping them recover and rebuild after months of lockdown and school closures.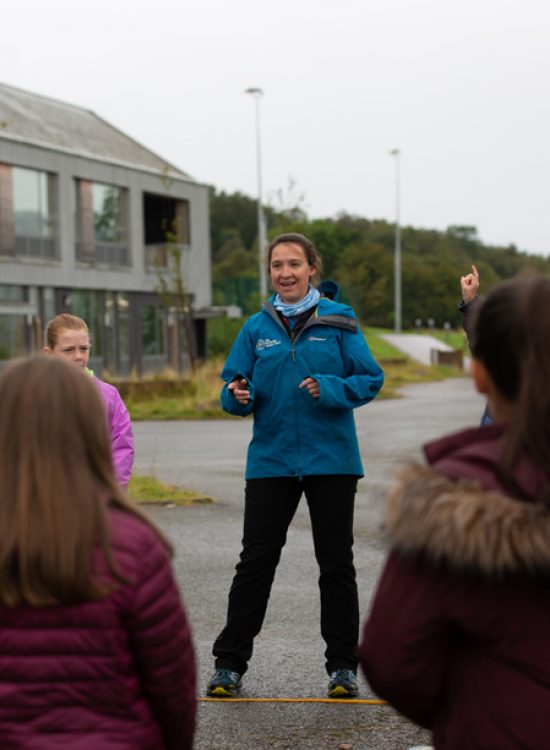 "It was a real pleasure having Outward Bound instructors spend time with our year 7 students this week. Their enthusiasm and drive energised our students and provided them an experience they won't forget! After the difficult year our students have had, to be able to give them the opportunity to engage in some fantastic, fun outdoor adventure style activities, within school was so pleasing. This was only possible down to the generosity of the Hemraj Goyal Foundation who supported this experience and The Outward Bound Trust. It was lovely to see students, who have up until now been shy and reserved, take the initiative during the activities and find their voice... we are now looking to see how we can visit the centre in the future".
Head of Year 7, The Brittons Academy
Make a donation
Donating online to our BBC Radio 4 Appeal is quick and easy to do. Please just follow the link below, complete the form and we will ensure it is match funded. Thank you!
Our impact post Covid
For many young people, life continues to feel very uncertain. Find out how Outward Bound are responding here.