Outward Bound are proud to be part of Generation Green: a 16-month project that will create hundreds of jobs and volunteering opportunities in the outdoor sector. It has been launched by a 15-strong Access Unlimited coalition of outdoor education providers led by YHA (England & Wales).

At the time of writing, 15 new jobs have been created through the Generation Green project which will help more young people get outside and connect with nature. Further jobs, Kickstart and volunteer roles are live on a brand new website.

The Generation Green website also lists residentials, outdoor and online learning experiences, which education providers, youth organisations and individuals are now invited to get involved with.
Ahead of the delivery of Generation Green-funded programmes, interest in the individual coalition members' programmes has been strong. More than 10,000 young people from 300 schools and Scouts groups have already registered for Scouts Green Champions and Adventure for All programmes which will be delivered by nine dedicated Green Volunteers.


The roles created by YHA (England & Wales), The Outward Bound Trust, Scouts, Girlguiding, Field Studies Council and the 10 English National Parks through the Generation Green project, will enable more than 100,000 young people in the UK to be connected to nature through individual projects delivered nationally by the coalition members.
With the environment workforce being recognised as one of least diverse workforces in England, the £2.5 million project, which is funded by the Department for Environment, Food and Rural Affairs (Defra) and is administered by the National Lottery Heritage, will prioritise young people from BAME groups, disadvantaged backgrounds and coastal communities.

Amongst the projects and activities funded by Generation Green, Outward Bound will be running its outdoor leadership course for young people from Black, Asian, Minority Ethnic (BAME) backgrounds following a successful pilot in 2019.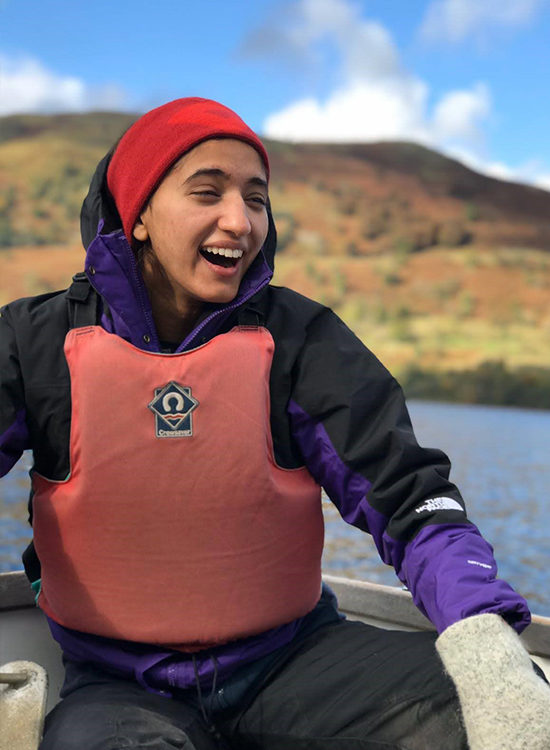 Rehna Yaseen, a mentor on Outward Bound's Outdoor Leadership course, said: "I am a British Pakistani and my version of the outdoors was different when I was growing up. I'd play on my scooter but didn't know crags and hills. Having someone from the same background, financial situation, culture and religion, etc., encouraging me to enter this whole new world is where I found my passion for the outdoors."

"Being a course mentor is a privilege. Building and maintaining relationships and rapport with the young leaders, being someone they can come to at the time of need is wonderful. Mentoring young people from different ethnic groups receiving opportunities through the Generation Green funding that they possibly wouldn't have otherwise, is life changing."
In total seven apprenticeships, 10 new jobs, a paid internship, 30 YHA Kickstart placements, and 659 skilled volunteer roles in the outdoor sector will be created through Generation Green.
Project delivery
Coalition members have each appointed a project manager who will deliver a range of programmes, activities and resources designed to connect young people to the outdoors. Activities delivered by through the Generation Green project include micro volunteering such as bug hotels and tree planting, self-guided learning, day visits and overnight experiences in National Parks and Areas of Outstanding National Beauty, as well as social action/citizen science projects, designed to inspire a love of nature in young people.
All the programmes and activities will be delivered in COVID-secure environments, working closely with government guidance to ensure experiences in the outdoors are maximised.