Back to our blog
Adapting during the pandemic with in-school adventures
Originally published in School Travel Organiser in November 2020
When Appleby Primary School reopened to all pupils in September, their focus was on a 'recovery curriculum' which would address the needs of the children returning in the midst of a pandemic as well as both engaging and inspiring pupils.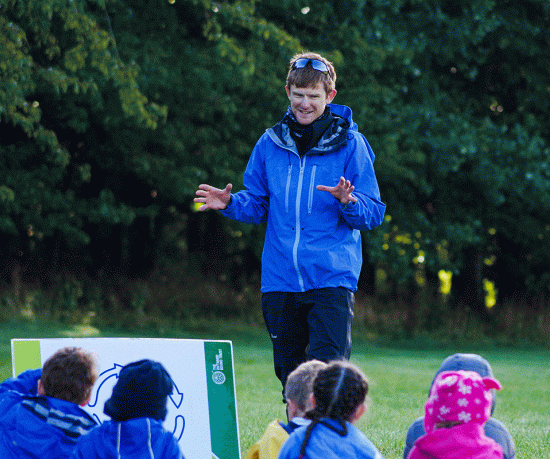 Part of this approach was to look at ways of reinforcing positive behaviour, sustaining engagement and promoting positive mental health and wellbeing.

Head teacher David Spruce explained: "We thought it would be very beneficial to work with The Outward Bound Trust to address the needs that we predicted the children might have following an extended period of absence from school. The idea was born out of that.

Once the school had completed its baseline assessments with the children returning to school, they were pleased that there weren't as many mental health issues as they thought, however, they discovered that some of the cognitive skills and behaviours that lead to effective learning, had been impacted. David added: "Children's resilience and perseverance was not where we'd expect it to be and there was also an impact on children who had spent a lot of time mixing with few others."

Instructors from The Outward Bound Trust have been based at the school a couple of days a week since September and the sessions will continue this term and after Christmas. David explains that the aim is to; develop transferable skills, involve plenty of fresh air and exercise and above all, for the children to enjoy what they do. He says: "That is certainly what has happened so far; the feedback from teachers is that children are loving what they're doing."

Just some of the activities the children have taken part in have included being part of a team working on a 'toxic swamp' and having to get their team mates across a 'fast flowing river'.
David said: "The best bit about coming back to school has been hearing children's voices outside, hearing them having fun. To have them learning at the same time is priceless."

The head teacher said that so far, staff have found that every class that is working with The Outward Bound Trust has seen an improvement in children's positive learning behaviours each week.
School ethos for learning outside the classroom
The school's ethos and vision is to 'empower creative minds and inspire a love for learning' and David told us: "For me, looking back to my time at primary school, I had some of the happiest days of my life.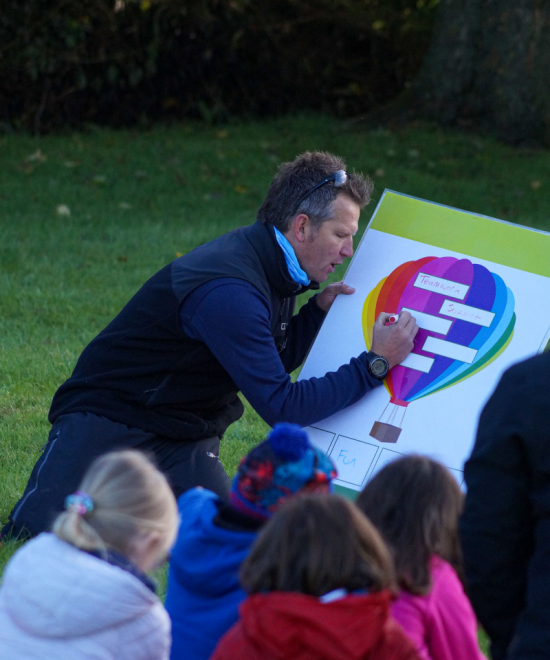 "We're inspired by experiences that broaden our horizons, that challenge children beyond their comfort zone and empower children to become effective citizens. That's a key part of our curriculum offer, and a key part of that is residential visits. We try to work with colleagues in business, industry and learning-based services like The Outward Bound Trust to make sure that children look beyond their immediate locations. We want to allow them to build hopes and dreams for the future and to see the rich range of opportunities that they have ahead of them."

He continued: "The week that lockdown commenced in March we were due to have children in Bulgaria as part of our two-year project to visit 14 different countries and have pupils and staff from those countries visiting us as well."
Looking to the future, David said it will be about assessing risk and weighing up reward in all aspects adding: "We will return to visits when we can but at the moment it's a big unknown.
"Teachers and school leaders are amazing at thinking creatively to ensure that our children experience the best possible education and I have every confidence in our profession that we'll continue to do that and that children will continue to thrive even in a challenging world."
Your own in-school adventure
Do you think your school could benefit from an Outward Bound in-school adventure? We're running programmes at schools whilst pupils are unable to go on overnight resdientials.
THE ROLE OF THE OUTDOORS
Children and young people across the UK have had their lives turned upside down by the COVID-19 pandemic. The outdoors is vital for young people's recovery, resilience and wellbeing.