The Outward Bound Trust are offering 1000 free days of adventure this summer, to get young people back outdoors.
We're offering 1000 free days of adventure this summer to help the young people most affected by lockdown. The adventure days have been made possible through a new donation of £100,000 from Barratt Developments and priority will be given to young people who are eligible for free school meals.

Young people have spent more time indoors than ever before, with over 2 million households in lockdown without a garden. Research from Creative Engagement Partnership found every young person they spoke to reported increased anxiety during the pandemic, with many feeling that returning to 'normal' will also be a second major disruption in their lives.

Helping young people recover
To help young people recover, we're offering 1000 days of adventure throughout August at their centres in Ullswater, Lake District and Aberdovey, Snowdonia. These activity days are fully funded, with free places being prioritised for young people aged 11-17 who are eligible for free school meals. No two days will be the same, but whatever the activities, from canoeing to abseiling, climbing to wild swimming – every young person is guaranteed to step outside of their comfort zone and explore what they're truly capable of.
Nick Barrett, Chief Executive of The Outward Bound Trust, said: "whilst Outward Bound can't run our traditional residential courses this summer, we wanted to help as many young people as we can to take some time out, find some perspective on the challenges they've faced during lockdown and enjoy some positive social interactions in the great outdoors. As it's still not easy for people to travel, the majority of places will support young people who are local to our centres. An opportunity for us to give back to the communities that support us so richly."
Outward Bound is a charity that provide adventurous outdoor experiences, immersing young people in nature and helping them develop key skills such as resilience, self-confidence and positivity. In January 2020, Barratt Developments launched a £1 million partnership with Outward Bound and the UK's largest housebuilder is now donating an additional £100,000 to help fund these free places and help young people successfully transition out of lockdown.
David Thomas, Barratt Developments Chief Executive, said: "Having seen first-hand how Outward Bound courses get young people to connect to nature and the positive effect this has on their mental health and wellbeing, it is a pleasure to make this additional donation. Right now young people need as much support as possible and the 1,000 days of summer will help people who might not otherwise get an opportunity like it this summer."
find out more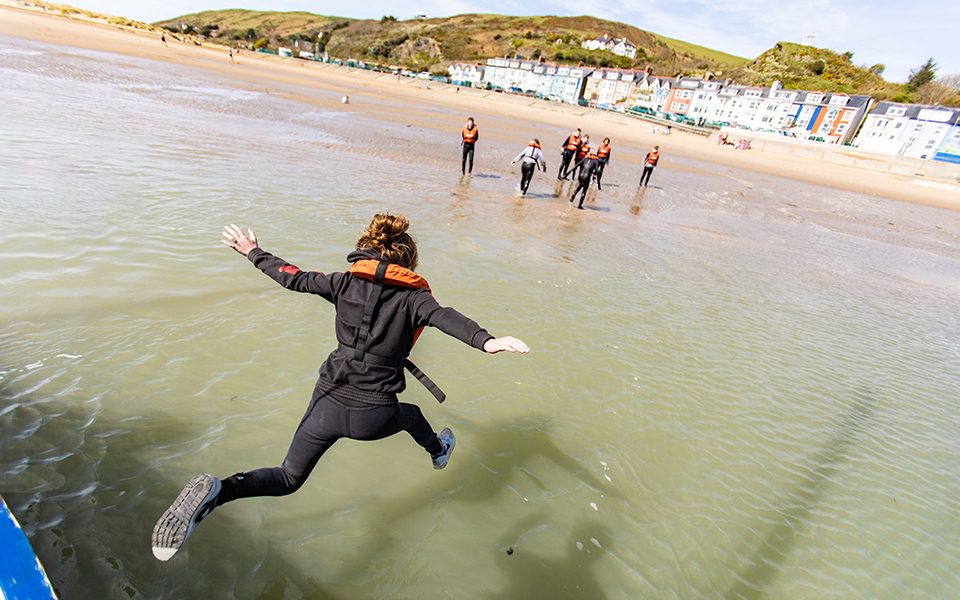 1000 free days of adventure
As we navigate our way out of lockdown, we're giving young people aged 11-17 the opportunity to grab some outdoor adventure - Outward Bound style - this August.
support our charity
There's no doubt, as a charity COVID-19 is having a significant impact on Outward Bound. If you'd like to help please make a donation to support young people attend Outward Bound in the future.