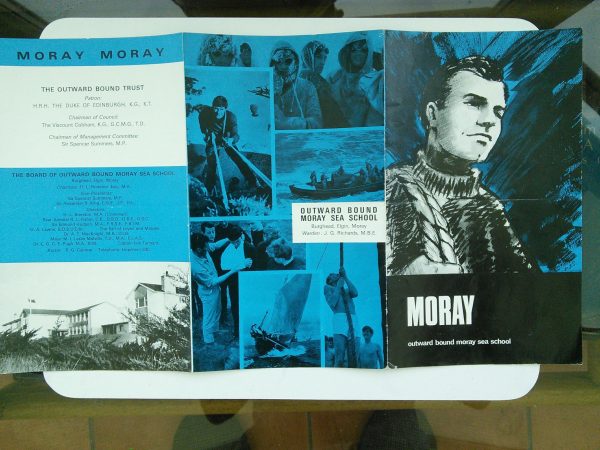 Course M191 Shackleton watch. Good meal on arrival and told that food quantity and quality would remain the same throughout the course but we would think it reduced. True!
We must have been down as softies going on an August course but cannot see anyone going to the top of Ben Macdui in January. It was sleating in August. The only other time it rained was on our orienteering day when the rain stopped the compass working? I did a bronze life saving medallion test at Gordonstoun and the examiner said he'd pass me if I could swim two lengths butterfly. Came out of the school and the trucks had gone. We had to run back to burghead but first, you have to run around the running track until the instructor says you can go. Five laps, I think and then Google maps say it's eleven miles!
My only claim to fame was that we were out in the boats and we had to have a water fight with another watch. We were getting thoroughly soaked, so I stepped across and pinched their bucket. They grabbed me but I threw the bucket across to my boat. Game over!
Good fun once you got used to the cold showers and running everywhere. I'm sure St Aethans lane is the original road in front of the school, looking at a photo of me there in 1977. That means the circle at the top of St Aethans drive is about where the flagpole was, that we ran around so often. Our instructor was called Eastwood. Others on the course were :- David Kerr, Steve Hooper, Warwick Steele, John Burns, John Morton, Geoff Coleman, James Ritchie and Aly Bal? Loved walking ever since and getting cold and wet doesn't bother me so much. Just got to the bottom of my sock pile due to all the lockdown walking and the last in the pile had name tags. Must be ones I had in Burghead. Funny that you can buy a pair of walking shoes now, just put them on and walk. Waterproof and everything. The boots I had for the course I had to break in for miles and polish but they still hurt and let water in from wet grass. Good fun!