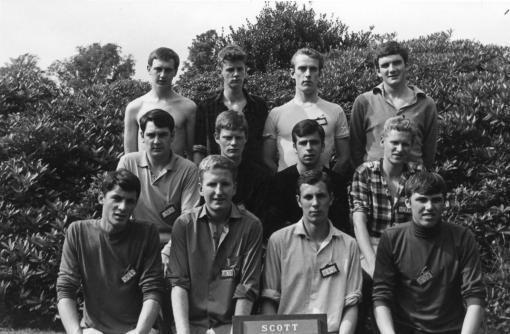 My adventure started in September 1968. I was called to see the "Apprentice Supervisor" at work and told I was being sent on an Outward Bound Course in the Lake District. I was bamboozled, where was the Lake District, what was Outward Bound and why me? My "Apprentice Supervisor" answered the last question but I am unable to print it here for fear of offending your sensibilities. Suffice to say he thought I was in need of some character building.

I arrived at Penrith station to be picked up along with nearly a hundred other lads. It crossed my mind more than once to go over to the opposite platform and get back on the train to return home. What a mistake that would have been. Without doubt, being on an Outward Bound course was one of the major highlights of my life and an experience that positively influenced me thereafter.

The course was much longer back then, about three weeks. As a 19 year old I thought I was fit, playing football, basketball and badminton on a regular basis……how wrong could I be. I found the first few days of physical exercise extremely hard but there was always positive encouragement. My group, Scott Patrol, had the occasional tensions, but it was incredible to see how 12 strangers could become a supportive unit in so little time. This coupled with the knowledge and enthusiasm of the instructors, especially Mr Reynolds, pushed me to places I never thought possible.

The activities were fantastic, walking, rock climbing, canoeing, abseiling, orienteering, rope course, all culminating in the final event, hiking for 3 days and 2 nights to cover as many Lake District mountains as we could. I started the course as someone who had never been to the top of a mountain and finished it by walking around 70 miles in 3 days, over many peaks as well!

Around 1998, I was spending a few days in the Lakes, so dropped in to the unit in Ullswater for a look. Imagine my surprise to see one of the instructors from my course standing inside the main building. He was there covering an event and I could see a measure of disbelief when I told him how I knew him. He had to go and look at the large group photo of course U132 to be convinced. For the record I have attached a photo of Scott Patrol.

I learned about so many things on the Outward Bound course, practical in nature, more importantly, I also learned a lot about myself.