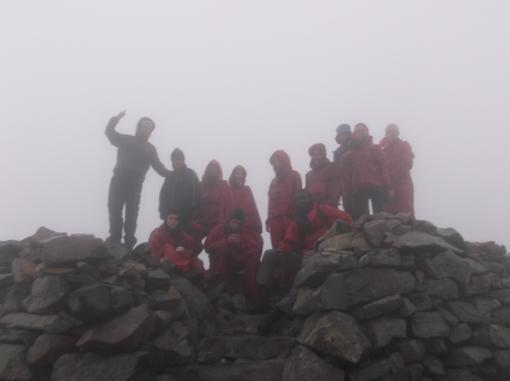 I had been to the Ullswater Centre twice before with school. It was on my second visit, with a group of special needs children, that I was offered a scholarship to return for the Classic Course later that year. At first I was a bit unsure as the two course dates were at awkward times, as one clashed with my year 11 Leavers Prom which I wasn't missing and the other meant I would be there for my 16th birthday. I decided to go on that one and miss celebrating my birthday with my family, which I was a little reluctant to do. First day I arrived at the centre and found out I was in one of the bedrooms I had previously stayed in. I then met the rest of my team and found out I was in Whymper team, named after the mountaineer Edward Whymper.

By the end of the first week we had completed the first expedition, a walk up Helvellyn and were bonding well as a team. I had also enjoyed my birthday and my instructor, Elaine, had asked the kitchen staff to make me a cake to share with my team, so it wasn't that bad after all! In the second week we had our biggest challenge as a team. This was negotiating our way up Sca Fell Pike in the cloud, rain and wind. The picture is of my team and me at the top. We overcame this challenge and were ready for the next one, a two night, three day expedition. Working as a team, we had to plan our route including an emergency route as the weather had taken a serious turn for the worse. Setting out, the weather looked like it was going to be kind to us, but as night drew in so did the rain and 60mph winds!! We took the decision to use our emergency route the following day. Our expedition ended on the third day with the whole team meeting up and rowing back in 'Percy' across Ullswater Lake.

There were lots of unforgettable highlights during my time on the Classic Course:
Multi pitch climbing.
Kayaking and canoeing.
Meeting a group of fantastic new friends.
Being chased by a bull!!!
Jog and dip every morning at 7am.
And most of all being presented with my well earned 'Outward Bound Badge'

Many thanks to Elaine Hibbs, my instructor, for her strong support and guidance throughout.

All in all I was very glad I decided to go as it was a once in a life time experience and would love to go on another classic course at another centre.