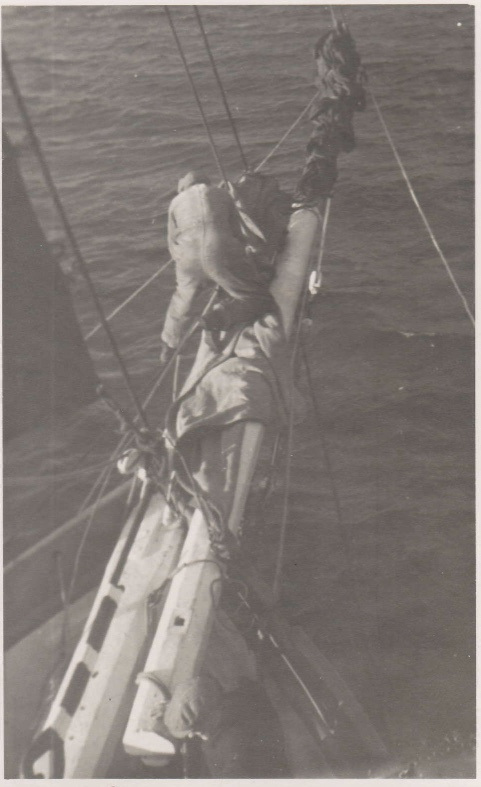 I was interested to read Neil Wilson's account of attending the 2nd Course at the Moray Sea School, Burghead (written 4 years ago). My father, David Caldicott, joined the staff as an Instructor for the same Course, moving on in a teaching career in September 1952 – according to the date on the pewter mug presented by his colleagues.

The first home I remember was in the neighbouring village of Hopeman, and my mother has only died last year having lived in the area ever since – my father died in 1997.

I just recall that one of my father's hobbies in those days was photography, and while clearing out my mother's house I have discovered 2 of his photos of the Prince Louis, one dating from 1949 and one from 1953. I have to presume that, for the 2nd photo, he was moonlighting during a holiday at his next school, the Gordonstoun Prep School.

We always visit Burghead and Hopeman harbours on our trips north, and think of the thousands of lives (including my own) touched by the vision of Kurt Hahn in the Moray Firth, the surrounding County, and elsewhere in the World.