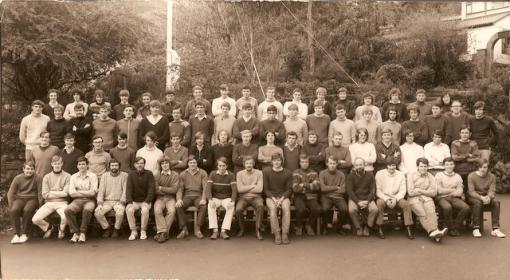 In 1973 I completed my City Guilds in Upholstery as the best in my year group and was rewarded by my employer with an Outward Bound course in Aberdovey. I was a very shy teenager with no self confidence so this was quite daunting to me, although I should have known better.
I had the time of my life; we did sailing canoeing, abseiling, walking, and so many things I would never have done otherwise and interests that have stayed with me over the years. I remember waking up in a morning and walking down to the open air pool for a compulsory swim and shower before breakfast.
Then there was the cross country run, after setting off over a field we turned left onto a track which we stayed on until we reached a steep grassy bank (by this time my lungs were bursting ). I could have given up at this point but I pushed on not wanting to let the rest of my friends down. After reaching the top of the bank I have no memories of the run at all until coming back down the bank and getting back onto the track. I think I was one of the first ten to complete the run, an accomplishment I could not have done without the confidence and determination gained from the dedication and training given by the he centre staff.
I have enclosed the course photo and have to apologise as I do not remember any of the names. I am on the third row up ninth in from the left.