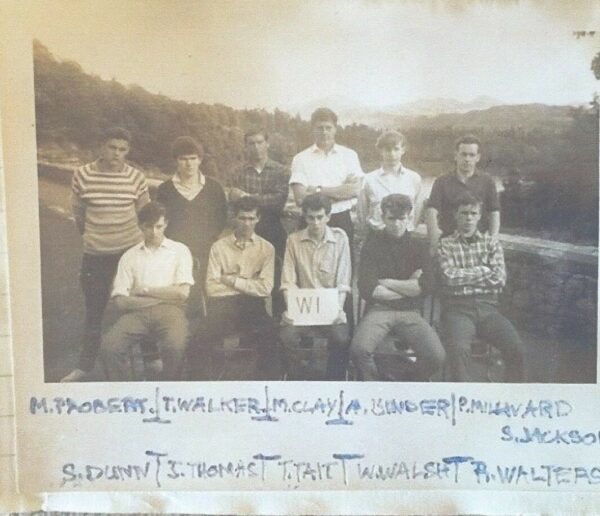 Phillip Millward, Wilson Patrol, Eskdale. Course E155 Sep 6- Oct 2 1965.

I well remember the first evening, all waiting patiently in a cordial manner in the dining room's ante room for the door to open, when it did eventually we were informed that in a couple of days we would be jostling at the door to get in, this indeed happened, the food was superb and the day time activities created hunger. I can still smell the oak paneling around the room, so nostalgic.

Who can forget the pre breakfast run around the tarn and the jump in?

The first expedition was walking to Ravensglass with rucksacks, we were relieved that we returned on the narrow gauge railway (which had a stop very close to the Centre) as we were exhausted, it would be a 'walk in the park' after a few days.

The final expedition was a 4 man, 4 day/3 night trek climbing as many peaks as possible; we then knew how much fitter we had become.
On the evening of our return, as it was our last night on the course, our treat was to watch the film Bargee staring Harry H Corbett. Travelled home the next day with mixed emotions.

As a naïve 17 year old and 8 stone wet through, I found the course challenging but never contemplated giving up. This attitude and confidence/character building by the O B Team stood me in good stead for my life and career and I have been very fortunate in both.

I have always looked back on my experience with Pride and Gratitude and thank my Company for giving me the chance to participate.