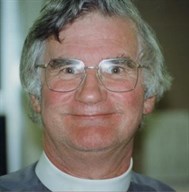 After my OB Adult Challenge (late 80's, Ullswater, the 'Bug Course' it was called, because of the horrid intestinal problems we all had) I went back to the mountains, doing solo 'mountain marathon' backpacking (with bivvy bag), two alpine trips, found I could still do easy 4000 metre things, Zermatt, did a Mountain Leader Course (Eskdale, never took the Assessment). This year, aged 70, I was in the Pamir Mountains, Tajikistan, on a trip to the memorial built during the 1962 Anglo-Soviet expedition for Wilfrid Noyce and Robin Smith who died in a fall descending Mt Garmo (6601m) after putting up the first British ascent. Wilf taught me to climb and I'd been in the Alps with him in the 1950's. It was a great trip, four British and 6 Tajiks, the Garmo Valley is usually inaccessible owing to deep rivers, so we got in on horseback, only one of the Tajiks knew where to find the memorial which is near the 1962 Base Camp, near the Garmo Glacier snout, we were the only foreigners to reach it in 19 years or so. Now I'm busy doing lectures on it.

So you never know where an OB Course may lead to... as they say in a certain shop in Keswick, 'The Adventure Starts Here.'

The mugshot was taken by an Air Training Corps officer. I worked with ATC for many years.