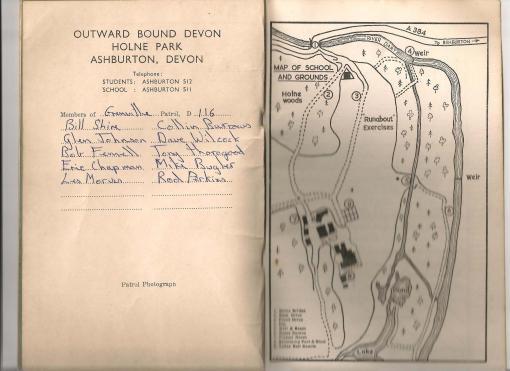 I attended Holne Park Outward Bound school in 1972. The school was on the edge of Dartmoor bordering between Devon and Cornwall. Having not spent much time in the great outdoors, my eyes were opened to a whole new world, not only the beauty of this wonderful place but the chance to participate in numerous outdoor pursuits which I would never had the chance to try - rock climbing, caving, canoeing, orienteering but to name just a few. As it was October when I attended, the weather was extremely cold however, we were well fed and always active.

I still remember on one of our overnight trips sleeping in a converted stable on a bed of straw although it was freezing outside,we were as snug as could be.

I think my time at the school has helped me appreciate the beauty of nature and the wealth of things you can do with time that would otherwise be wasted.