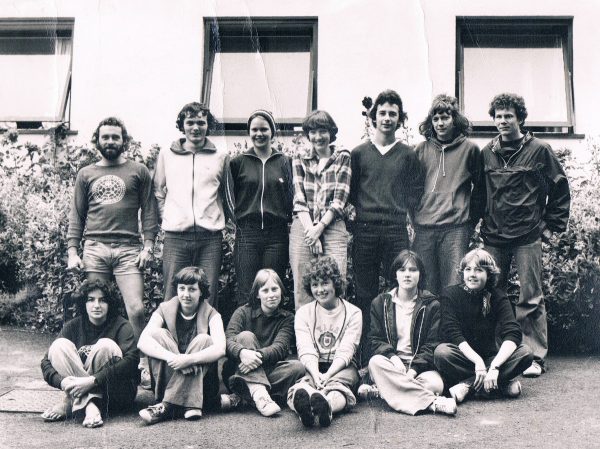 Truly some of the most memorable, enjoyable days of my life were spent on an OB course based at Aberdovey, Wales. My certificate describes it as a "Residential Course" but, if memory serves, all bar one or two nights were spent under canvas - or bivvi for the twenty-four hour solo.

It was a genuinely character-building experience from the bitterly cold morning showers under a waterfall to my first experiences of abseiling, all shared with a fantastic gang of boys and girls from very varied backgrounds.

Our leaders were Jeanne O'Gorman and Paul Edwards, the latter seemed to live in the short shorts shown in the group photo no matter what the weather!

To anyone reading this who is considering going on a course or putting a young person forward to do so, I would recommend it with all my heart.