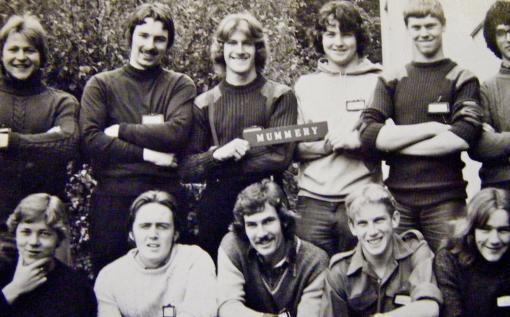 This photo was taken in May 1976 during course U-209.
Though the signatures are a bit faded and spidery, some of the blokes in the photo signed the back, among them; Steve Glock, Ray Dunn, Gary Cromer, Anthony Ferrero, Rob Clark and Neil McClory. I'd love to know what became of them... particularly as I think I owe Neil a fiver.
I'm in the front row second from the right.
Kevin Scarrott.